Each week, we dive into the world of NYC bars and meet the drink-shaking players behind them. From the latest cocktailing trends to crazy stories on the job, these are the Bartender Tales of New York City.
Eben Freeman, bartender, Genuine Liquorette
What's your signature drink?
The Waylon, made with a cola I smoke in-house with cherry and alder wood, blend with water and CO2 and then mix with bourbon.
How did you get into bartending?
I was managing a restaurant, and the bartender didn't show up for work, so I was forced to take that position. Didn't look back after that.
What's your favorite thing about bartending?
There's a sense that it's your living room and you're able to craft an experience that expresses your own style. There are a number of details at Liquorette that people who know me will recognize, like how I'm obsessive about keeping sodas facing straight in the glass-door fridges.
Speaking of soda, what was your inspiration behind Liquorette's bulldog-style drinks?
I wanted to do something tongue-in-cheek, while also offerings that are fast to make and really easy for the guest to get. You don't have to read a description; you just see it, and you want it.
Have you noticed any cocktail trends recently?
There's a certain sense of whimsy growing across the industry, with a focus on presentation. I was really impressed by the bartender at the Blind Pig in London. You can find some of his things at the Clocktower here—there's a sense of humor in the way he presents his drinks.
Do you have any customer pet peeves?
I would like for people to not be so scared of sugar. It seems excessive. Whisky sours without any sugar? That just gives me shudders, personally.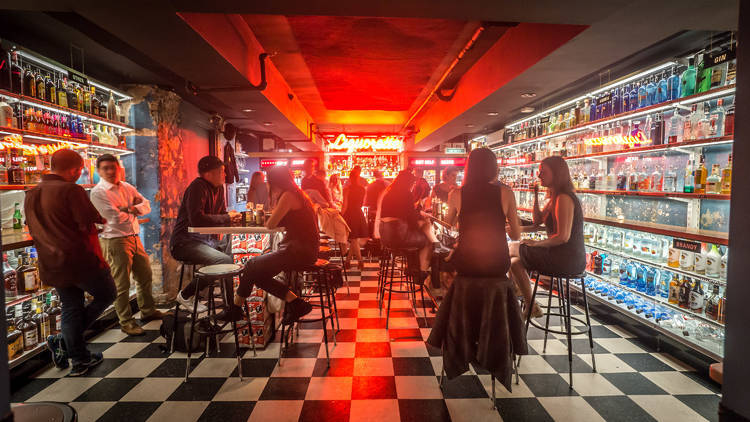 Genuine LiquorettePhotograph: Paul Wagtouicz