Each week, we dive into the world of NYC bars and meet the drink-shaking players behind them. From the latest cocktailing trends to crazy stories on the job, these are the Bartender Tales of New York City.
Jimmy "Jimbo" Palumbo, head bartender, Belle Shoals
What's your signature cocktail?
A couple years ago, I was working at Extra Fancy. After close, [my coworkers and I would] usually go to my place and drink. [One night,] it was around 6 or 7am, and we had run out everything except rye whiskey and amaro, so I just combined them. A couple weeks later, we served it at the bar, and it took off. That's how the Jimbo shot was born. We serve it at Belle Shoals in a shotgun shell with Old Overholt rye and Meletti amaro.
How did you get into bartending?
I was a touring musician living in North Carolina. I'd come back into [NC], and the fastest way to make money was the service industry. I started waiting tables and eventually got behind the bar. The bar itself is a little bit of a stage—there's that performance aspect to it.
What's your favorite part of bartending?
The people I work with behind the stick and the people I meet on the other side of the bar. The bartending community itself is just a genuine, tight-knit family; everyone looks after each other. People who spend their whole lives living and breathing the word hospitality—they make the best friends.
What was your inspiration for the Southern "comfort cocktails" at Belle Shoals?
Southern food means comfort food—[things] that are approachable and good without being overly complicated. These "comfort cocktails" are my contribution to this conversation. I looked at Southern foods and figured out how to turn them into drinks. Guests should be comfortable with what's in front of them, whether it be a plate of collard greens or a cocktail with kale.
What's your biggest customer pet peeve?
Sometimes people ask, "What are you really trying to do?" And you have to have the whole conversation about how this is my career, my livelihood and my chosen profession. Just the idea that people see the bartender as a lesser class. That's not the reason we get into hospitality or service.
Have any crazy bar stories?
I once had a guy punch through a glass door trying to hit me because he was on acid, and I'd kicked him out of bar. I was standing there covered in glass, and my other bartender was like, "Don't let him get away!" I ran outside, and he was just looking at his hand—the pain had sobered him up—and I was like, "Just sit down and stay calm. The ambulance is coming." It's not all just fun and wild times. You have to deal with crazy shit, too.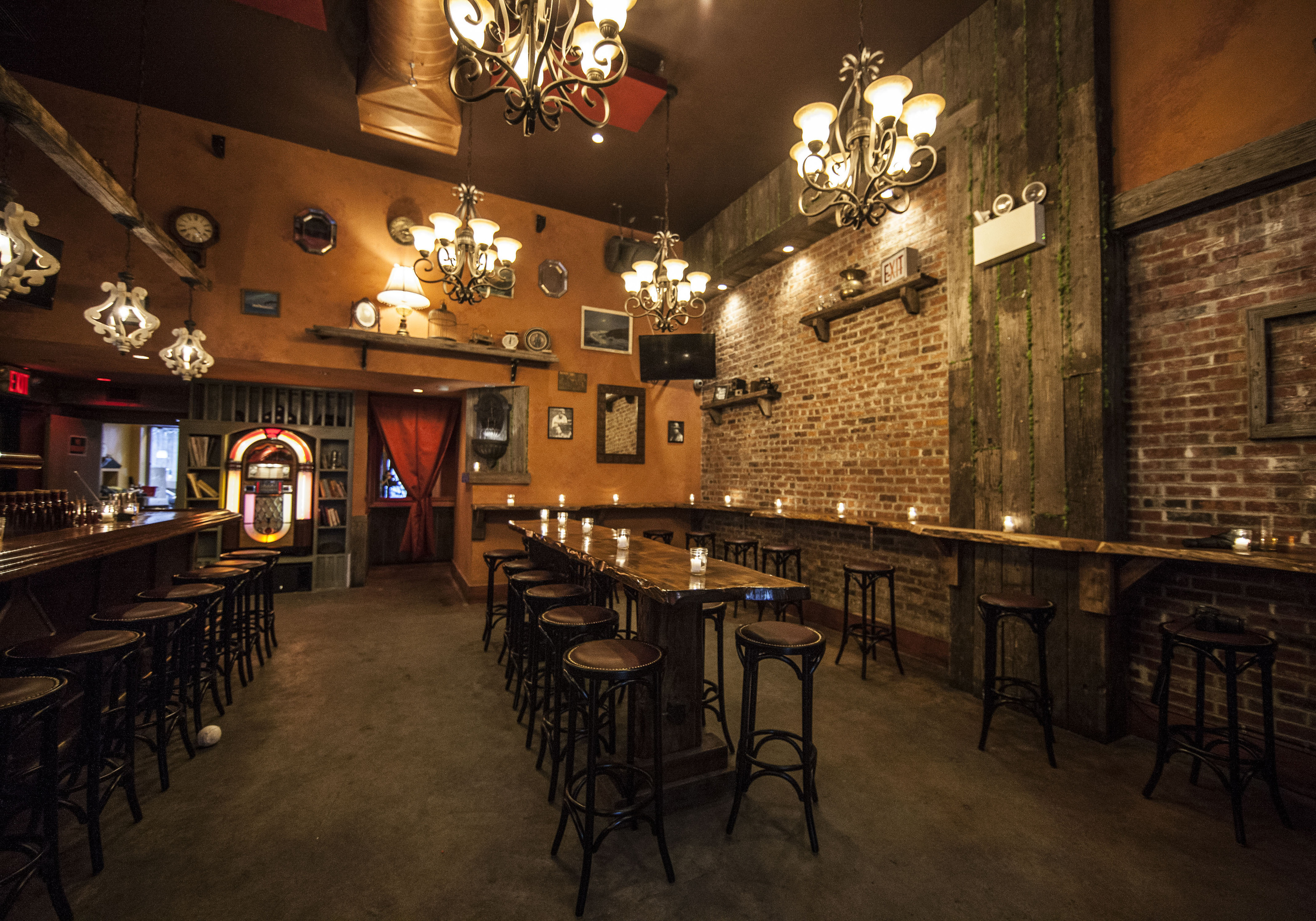 Belle ShoalsPhotograph: Zandy Mangold
---
Recommended feature