Each week, we dive into the world of NYC bars and meet the drink-shaking players behind them. From the latest cocktailing trends to crazy stories on the job, these are the Bartender Tales of New York City.
Kenta Goto, owner-bartender, Bar Goto
What is your signature drink?
The Far East Side. I created it three or four years ago at Pegu Club, and it's one cocktail that people still talk about. When I was opening Bar Goto, people were coming to me asking if it was going to be on the menu. It's mixed with sake, elderflower, shiso, yuzu and a bit of tequila. This one is very elegant and aromatic, while many other drinks that are popular in New York are heavy, bold and spirit-forward.
How did you get into bartending?
My mother had a restaurant back in Tokyo when I was growing up, and I helped out there. Starting from that time, I knew I wanted to open a place of my own one day. At first, bartending was a part-time job, but the more I did it, the more I got into it.
Got any crazy bar stories?
A while ago, I met a Japanese guy at Pegu. He asked which Japanese whiskey I'd recommend, so I introduced him to Suntory Yamazaki 18 Years. He enjoyed it, thanked me and left. Later on, I happened to visit the Suntory distillery. The chief blender told me that the son of the Japanese prime minister had his first Yamazaki in New York and that I was his bartender.
Have you noticed any trends recently?
Japanese whiskey is becoming more popular. I'm happy to see it's widely accepted globally and demand is up. Those whiskeys are becoming increasingly hard to get.
What is your favorite thing about being a bartender?
I'm happy when I see customers nodding with enjoyment after their first sip of a drink. Also, meeting people that become my regulars. I love when they come in on special occasions. It makes me happy to be able to make a small contribution.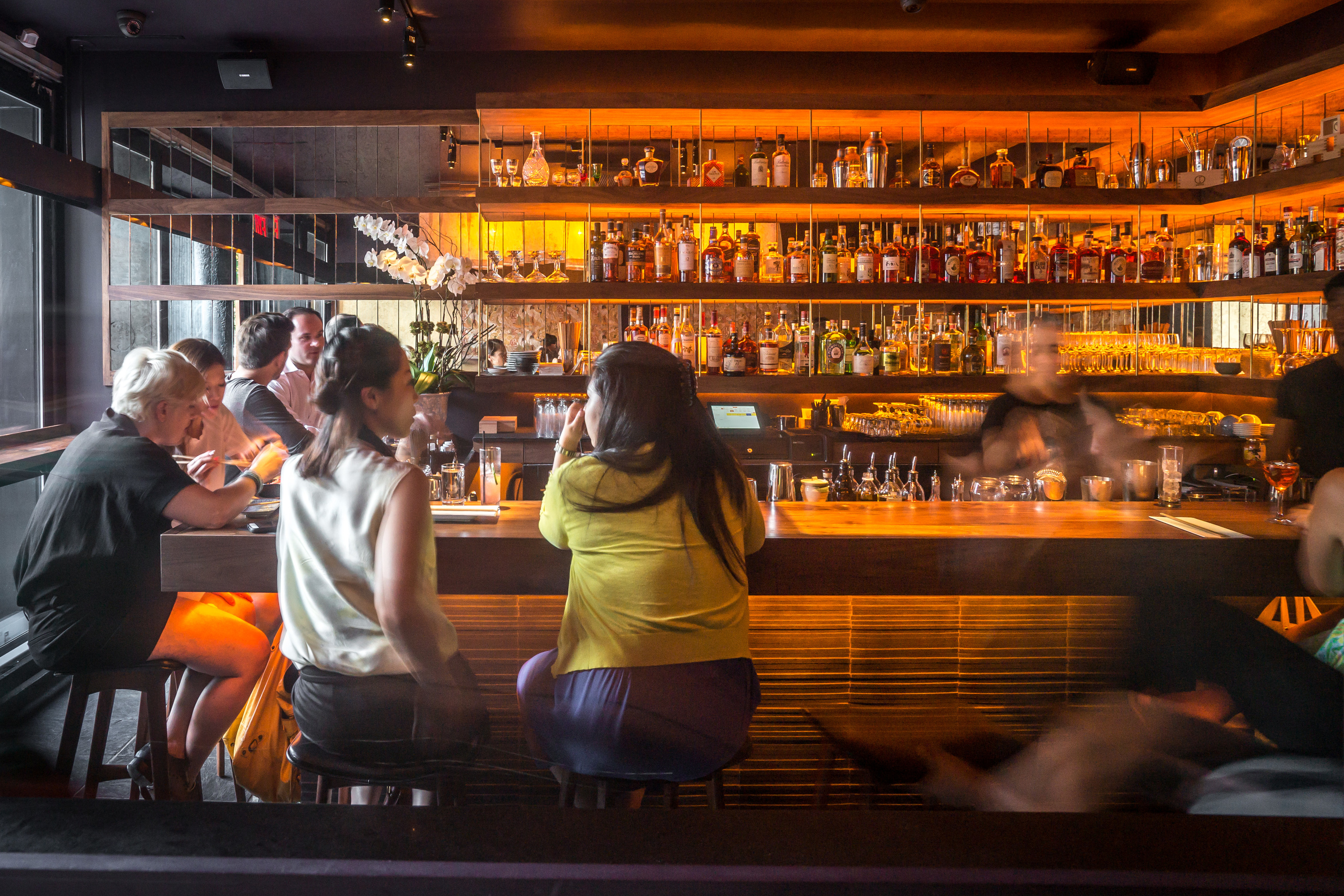 Bar GotoPhotograph: Paul Wagtouicz