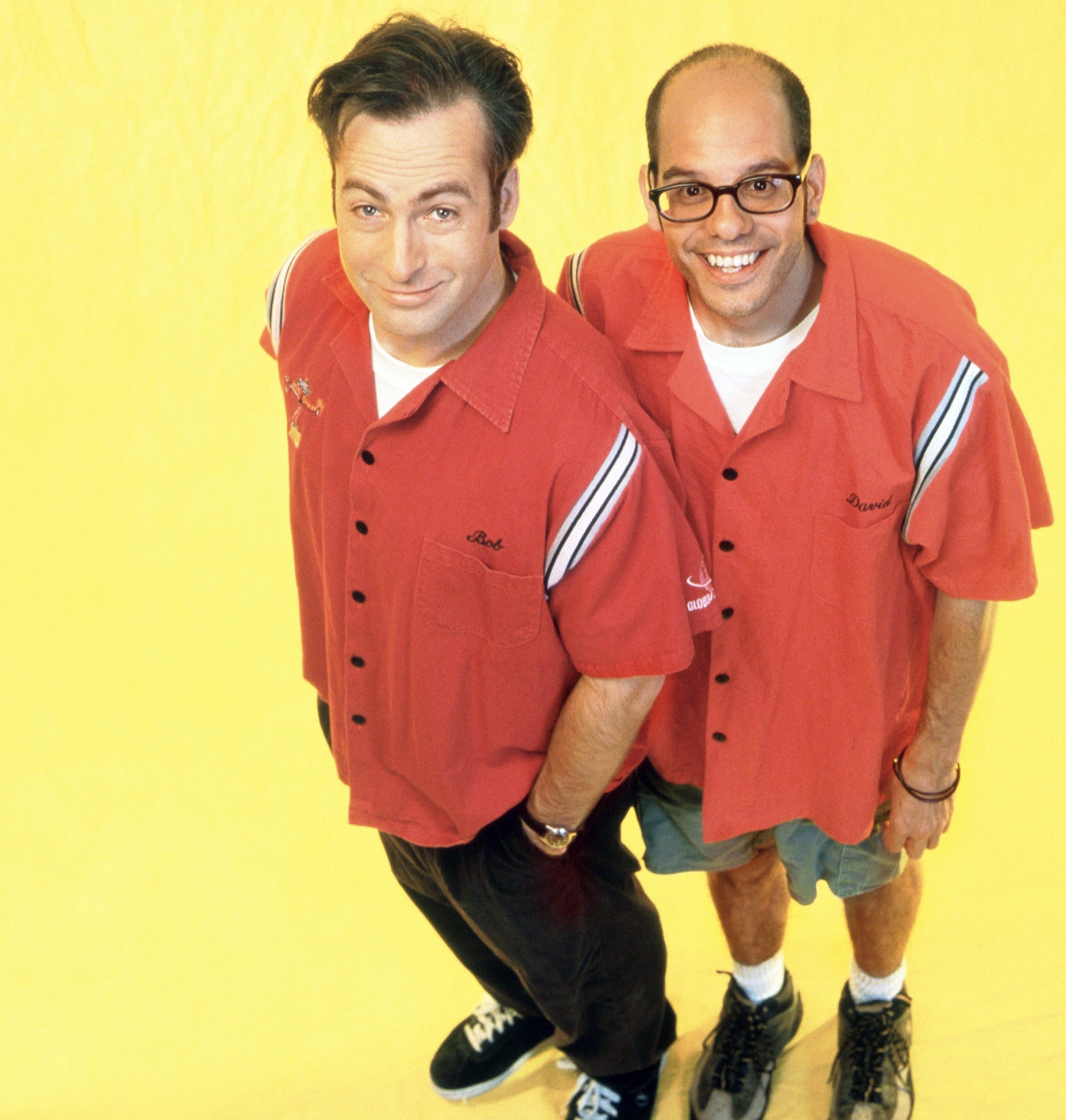 Bob and David back in the day Courtesy Everett Collection
Earlier this month, alt-comedy fans went mental when a pic of the cast of Mr. Show with Bob and David, the brilliant sketch show that ran on HBO in the '90s, started making the rounds. Would it be a live show? Another season on Netflix a la Arrested Development? Well, we just chatted with Bob Odenkirk in anticipation of the premiere of AMC's Better Call Saul, and he clarified the rumored get-together. Here's an excerpt from our conversation:
Do you have plans to bring back Mr. Show? I saw a picture tweeted of you and a bunch of the other stars together.
Do I have plans? I'm sitting here writing a sketch with David Cross. We are trying to do it for some outlet, we don't know who yet. A four-part half-hour comedy series. Four half hours. It won't be called Mr. Show. It will certainly borrow a lot from Mr. Show and will use a lot of the people who wrote and created Mr. Show. But I don't really feel like doing a reunion celebration.
Are you a fan of those in general?
They lose steam after about one minute. I mean, I think David and I are not old men enough to just sit around dreaming of the past through our cataract-filled eyes. I guess you could say why not call it Mr. Show and I would say because weirdly I think that would exclude a certain amount of people from enjoying it. It would feel like, Am I supposed to be watching it for what it is? Or am I supposed to be watching it in relation to something I never watched? It's just sketch comedy and we'd like to do more. So the fact that we're doing it the year of the twentieth anniversary of the first year is just coincidental, really.
So there you have it. The Mr. Show gang (or most of it, anyway) is back and writing sketches for a four-part series.…that won't be called Mr. Show. Hey, everybody! Exciting! Check back next week for our full interview with Odenkirk.