"Tony Visconti, who did all the Bowie glam records and T. Rex, and Mick Ronson–produced stuff like Transformer by Lou Reed—that's the kind of production I wanted to go for," Ty Segall told us about his new double LP, Manipulator. The record finds the hyperprolific West Coast rock auteur both building on and lovingly nodding to the glitter-rock tradition he described. In anticipation of Ty's NYC shows—tonight and tomorrow at Webster Hall—we bring you a look at those glam roots:
1. David Bowie
"Ziggy Stardust"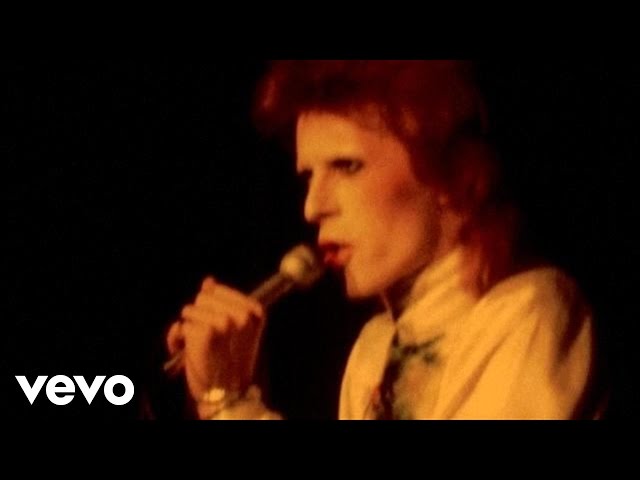 This granddaddy of all glitter-rock anthems, this track has everything: the classic opening riff (courtesy of Mick Ronson), lyrics about alienation and a fantastic vocal performance ("Where were the Spiiiiiiders!?"). Check out the live performance to get a sense of Bowie's glam showmanship and expect Segall to channel the same.
2. Lou Reed
"Make-Up"
"Putting on makeup and going out dressed like that [when I play live and pose for pictures] is being manipulative. It's all relative," Ty told us about his new look. Listen to Lou Reed's salute to the manipulations of make-up from 1972's Transformer, un-coincidentally produced by Bowie and Ronson.
3. T. Rex
"The Slider"
Segall's love for Marc Bolan and T. Rex has already resulted in two tribute EPs, and The Slider no doubt influenced Manipulator's track names ("The Faker," "The Crawler"). This title track has all the hallmarks of a great T. Rex cut: Visconti strings, a driving groove, and, of course, confounding lyrics (Just what is "nailing a nose" and how does it "make the garden grow"?)
4. New York Dolls
"Trash"
The Dolls were New York's answer to glam rock; their discography is where British glitter meets Gotham grime. This track from their 1973 self-titled LP sums the group's blend of melody, mirth and snarly raucousness.
5. Iggy and the Stooges
"Search and Destroy"
From another album with Bowie behind the board, "Search and Destroy" shows the Stooges doing what they do best—banging out noisy, crunchy, antisocial protopunk gems. Raw Power's garage-meets-glitter stylings sit at the same musical crossroads as Manipulator.