For me, the question is not, "Where can I watch the Olympics?" but rather, "Where can I feel like I'm in the Olympics, even though I've never gone to the gym in my life and am currently nursing a hangover?" And though synchronized swimming doesn't seem to get the attention that events like soccer or volleyball do, I can't think of a sport that speaks more to the grand spectacle that is the Summer Olympics.
RECOMMENDED: Full coverage of the Olympics
So, in order to become one of those chipper faces beneath a bathing cap, perfectly executing subaquatic pirouettes and heroic lifts, I head to one of the weekly classes held by Gotham Synchro. Once greeted by the masters-level competitors and their sculpted physiques, I think it's fair to say that the al dente noodles I call my arms feel entirely outnumbered, outclassed and, yes, outgunned.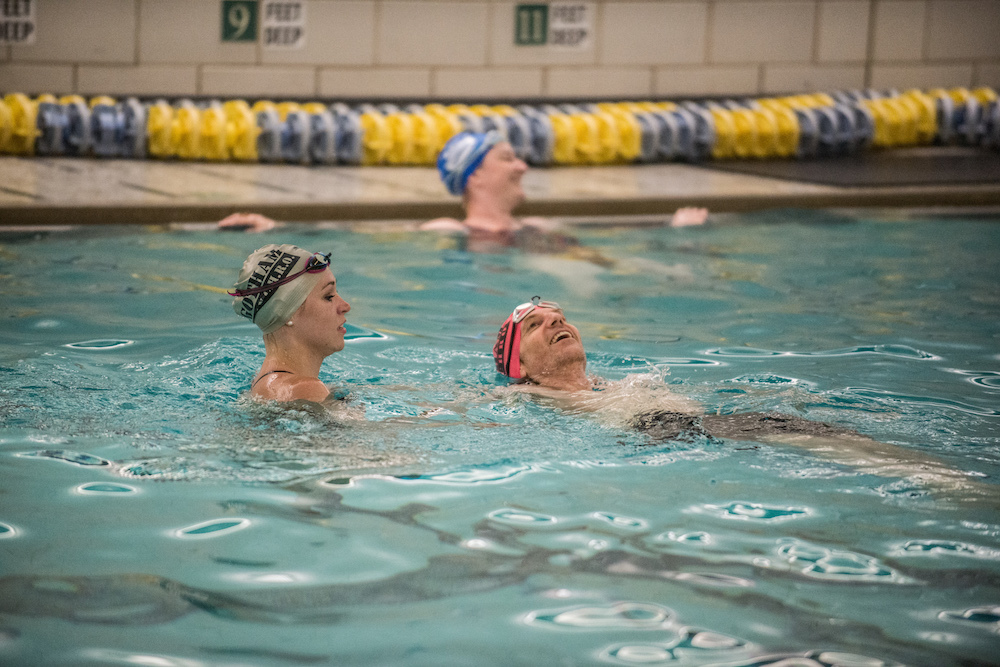 Over the next 90 minutes, the cheery crew gives me a glimpse of what real synchro training is—more drills, less just jumping out of shallow water with jazz hands. Then I learn techniques for unobtrusive underwater propulsion ("sculling") and surging out of the pool (a "boost"). Oh, I do get chances to look pretty: I float on my back and send my legs to the sky (er, with lower lumbar support from others so I don't sink).
When the class is over, I'm dazed, understanding why head coach Dale Mohammed told me that synchro is best for the dedicated water-dancer. It's not just about athleticism, teamwork and timing; it's about making sense of your body in the water, gymnastically. So, no, I don't get to miraculously ascend, grinning, from a bloom of bodies and white frothy water, but I do get a glimpse of my future. Tokyo 2020, here I come.