For this evening's Fall Gala, New York City Ballet brings fashion back to the David H. Koch Theater with collaborations between Peter Martins and Carolina Herrera (pictured with principal dancer Sterling Hyltin, who wears a new costume for Morgen), Liam Scarlett and Sarah Burton of Alexander McQueen, Troy Schumacher and Thom Browne, and Justin Peck and Mary Katrantzou. If you don't have a ticket, but have time to spare, camp out in front of the theater to watch the arrivals—the champagne reception begins at 5:30pm, followed by a performance at 7pm. Sarah Jessica Parker, the NYCB board member who created the fashion-inspired gala, is always the best of the bunch. A former dancer herself, she knows how to swirl a skirt.
Justin Peck—with Brittany Pollack and the company's director of costumes, Marc Happel—inspect Mary Katrantzou's costumes for his premiere.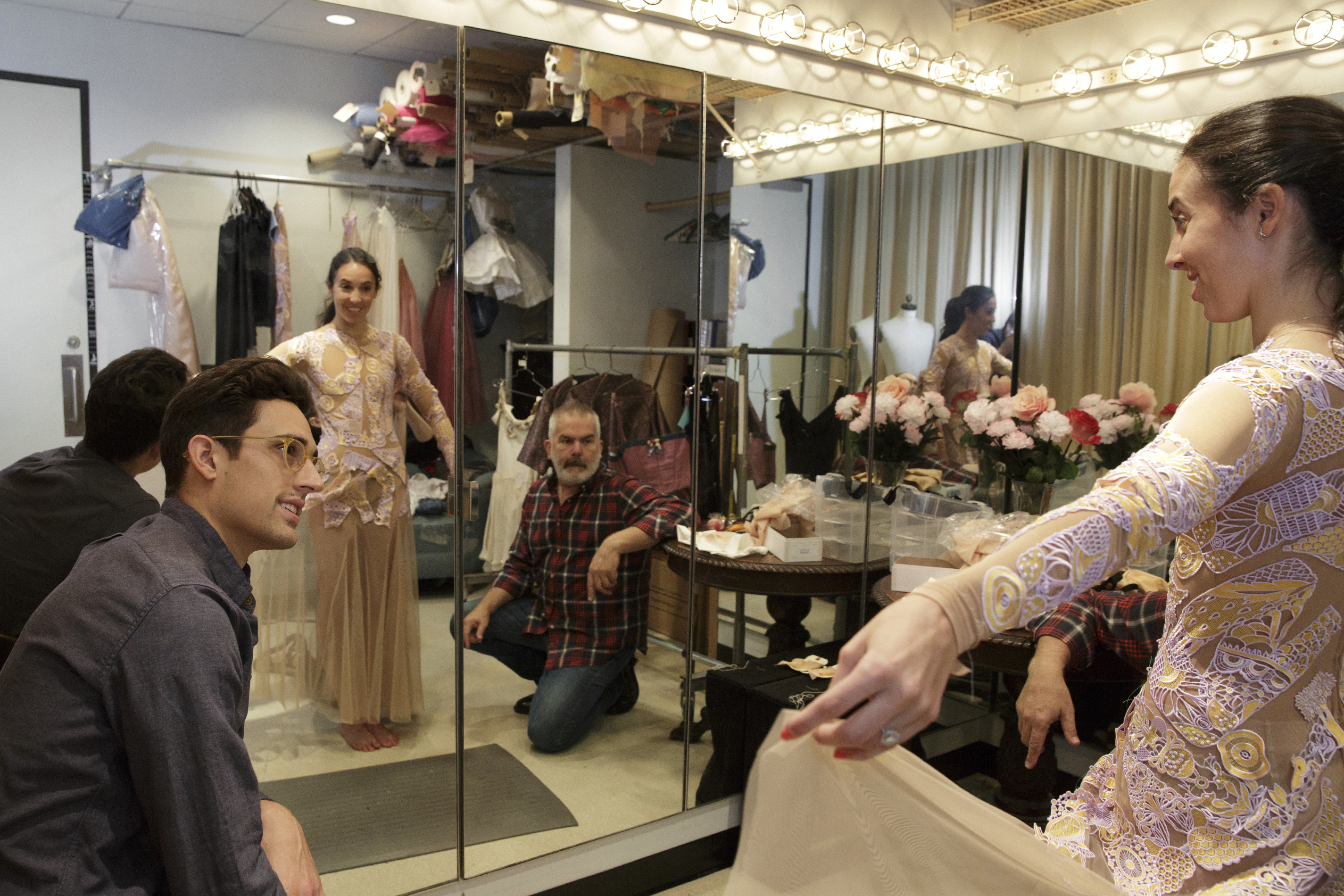 Marc Happel examines an ornate design—by Sarah Burton, of course—for Liam Scarlett's new ballet.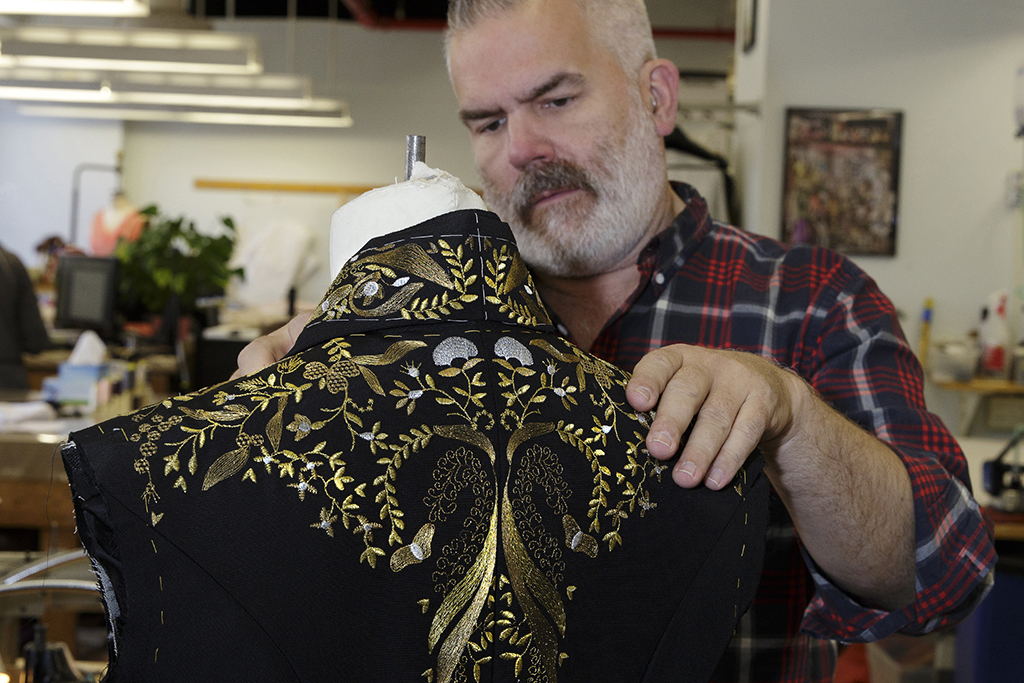 Principal dancer Andrew Veyette stands at attention during a fitting for Troy Schumacher's new production; Thom Browne, center, chats with the choreographer, far right.