If the exclamation point and all caps spelling didn't already clue you in, HONK! is not your average marching band festival. Imagine if Burning Man and Occupy Wall Street made a baby at a Tijuana Picnic, while Herb Alpert and his brass band watched, and you may come close to the vibe of a HONK! street party. Sponsored by Two Boots pizzeria, the festival started in Boston in 2006 and spread like Woodstock brown acid to Seattle, Austin, Rhode Island and New York, and even internationally to Brazil and Australia.
While there is no strict label for the type of bands involved, labels like "activist street bands" and "radical marching bands" are tossed around. The band requirements reads like a Dogme 95 manifesto: Bands must be ambulatory and their instruments must be able to be simultaneously carried and played and use little to no amplification. Technically, they wouldn't be considered traditional marching bands, since that would require some sort of regimented synchronization, and this is about being an individual, man. But why take our word for it when you can check out the videos below instead?
HONK NYC! takes place from October 12 to 18 with events at the Wick, the Shrine, One Penn Plaza, Little Field, Dumbo Archway, the High Line and in the streets all around you. You can find the schedule here.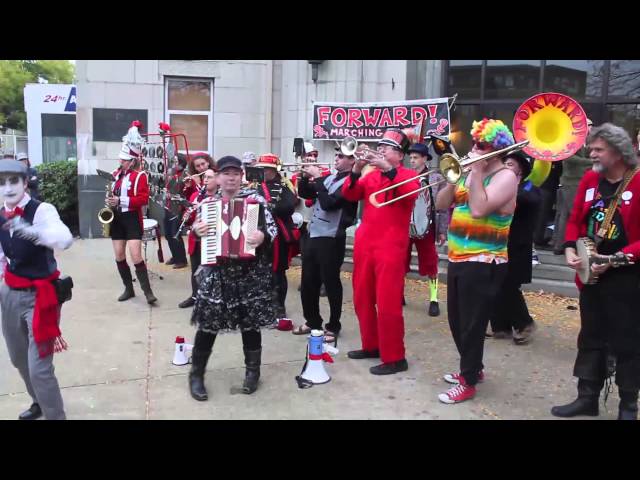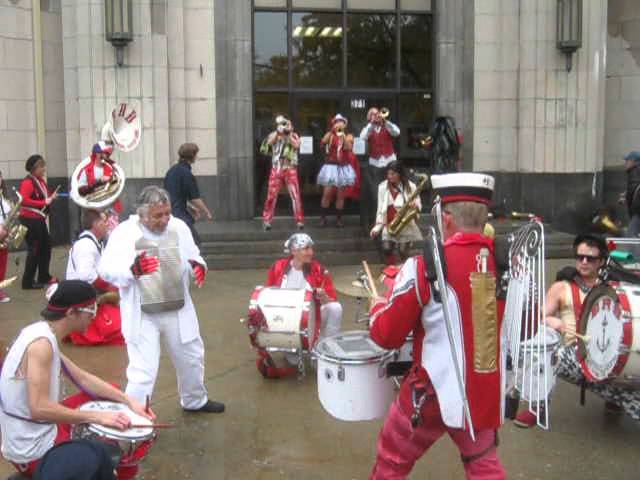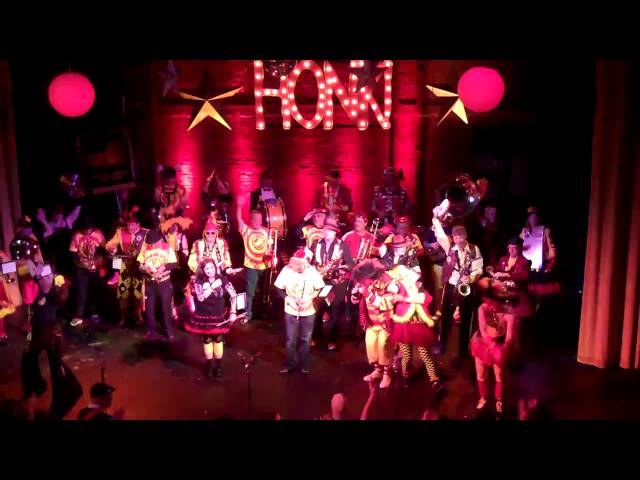 And technically not HONK! but maybe the greatest marching band cover of all-time: