You'll howl with joy at this year's Westminster Kennel Club Dog Show (Feb 15-16), where hundreds of breeds (and seven brand new ones) are primped and prepped to compete in agility challenges and for the highly coveted title of Best of Breed. We took a trip to the park with four of this year's pawesome competitors—all first-timers to Westminster—who opened up about their best friends, funny quirks and favorite New York spots. You can still get tickets to the show, and if you can't get enough of cute pups, check out photos from last year's show, or pictures from the Tompkins Square Halloween Dog Parade!
RECOMMENDED: Read our Westminster Dog Show guide
LOKI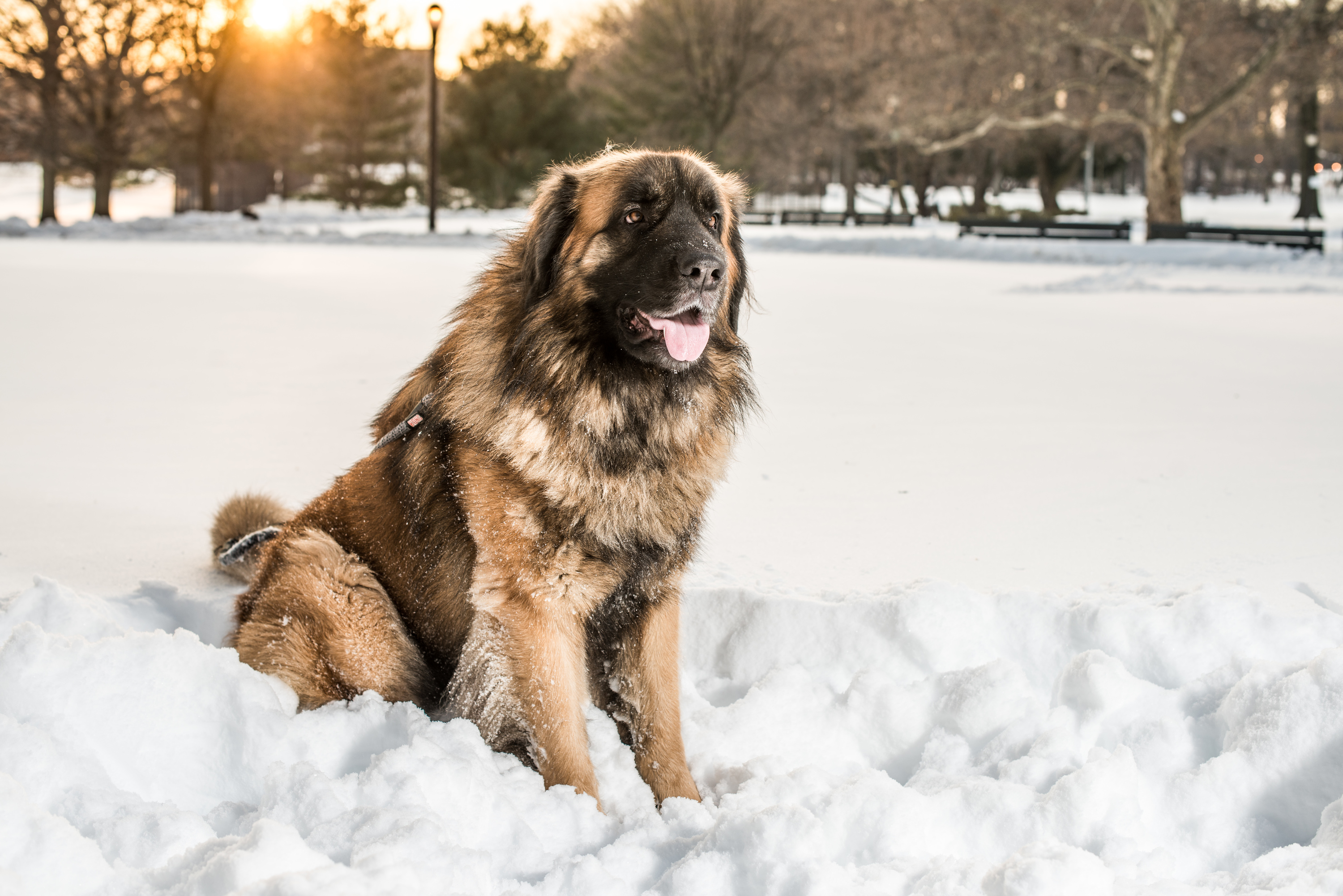 Teddy Wolff
Breed: Leonberger
Age: Three
Neighborhood: Castle Hill, Bronx
Category: Best of Breed
Favorite places: I enjoy taking long strolls through Pelham Bay Park, but my favorite place is the wonderful pool at Water4Dogs in Manhattan!
Favorite foods: Carrots, liver and, when I am really good, steak!
Hobbies: I like to play hide-and-seek with the cats (though they don't seem to like it as much).
Best friend: Calypso, my sister who's a Chow Chow
Special tricks: Swimming! I'm an expert!
Fun fact: I love to sleep in my water bowl! I also hold a Dock Diving Novice title—my farthest jump on record is nine feet.
HERO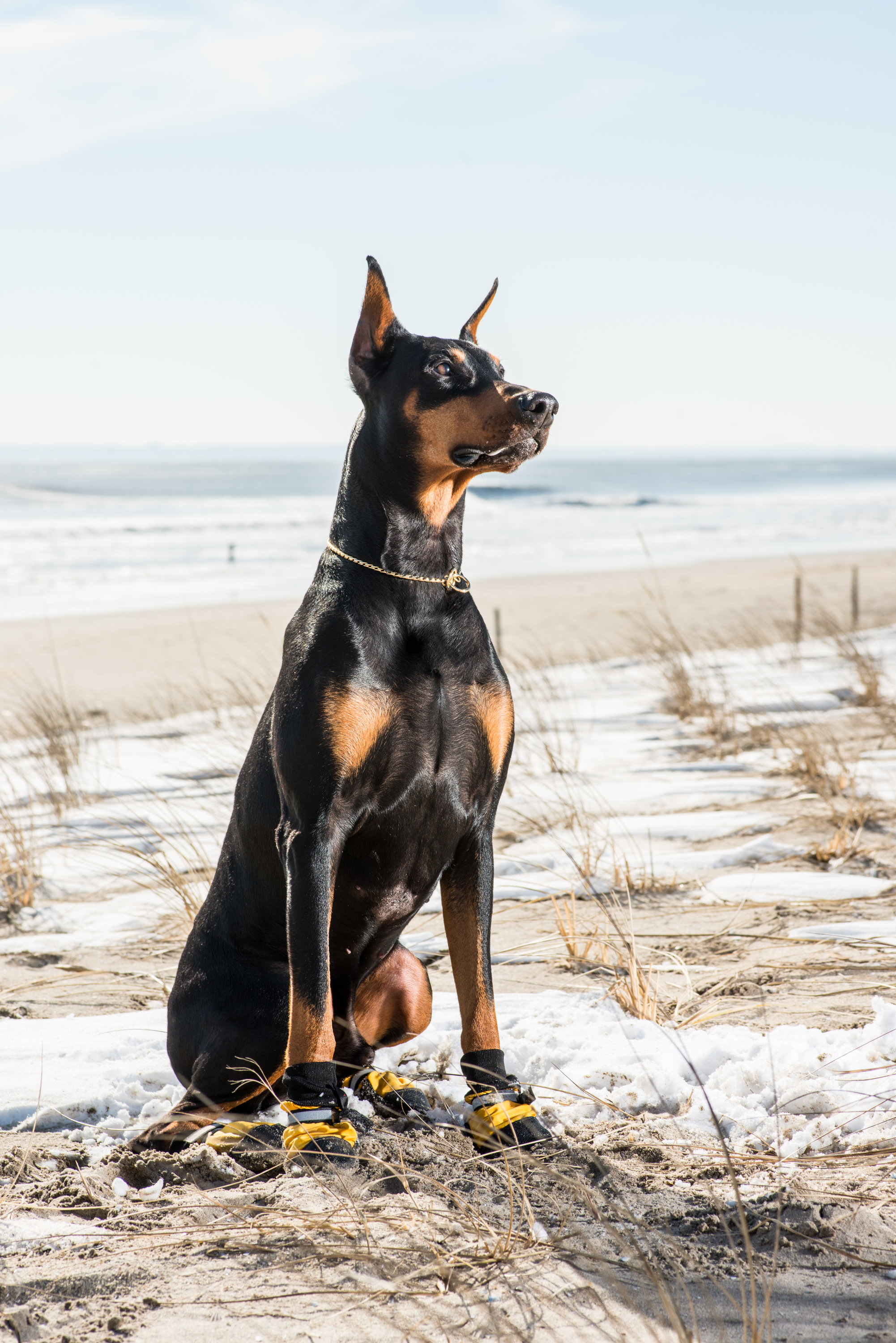 Teddy Wolff
Breed: Doberman Pinscher
Age: Five
Neighborhood: Rockaway Park, Queens
Category: All American
Favorite places: The ballpark at Broad Channel Park and the beach. I love to run loose.
Favorite foods: I'd do anything for liver.
Hobbies: I love to chase balls, play tug and dig holes!
Best friend: I like to have my human mom, Elizabeth, near me at all times. But I don't really like other dogs—don't lock eyes with me.
Special tricks: I know how to go under ma's legs when I'm told.
Fun fact: My nickname is Monkey Puss, because I'm very mischievous.
KINDRA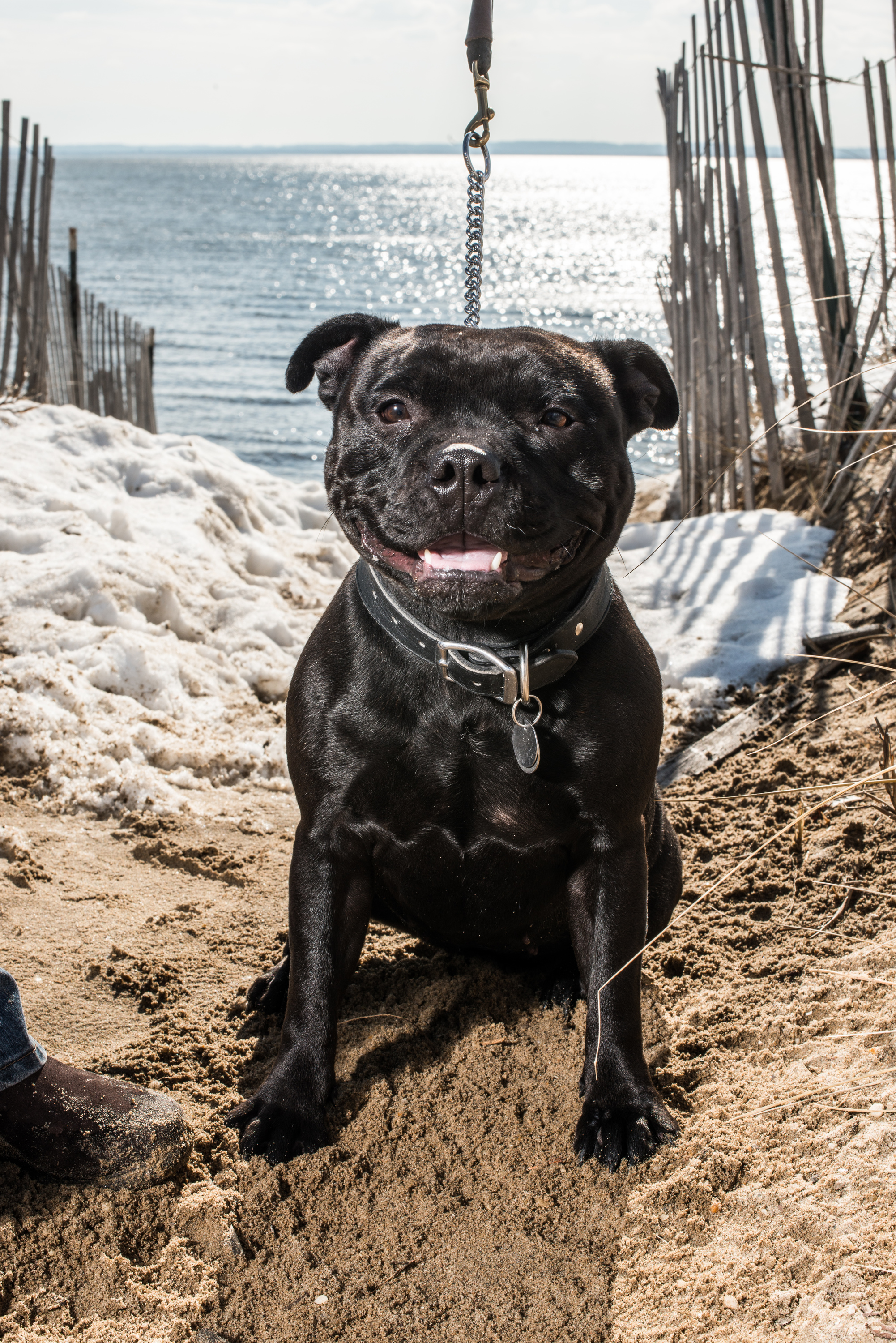 Breed: Staffordshire Bull Terrier
Age: 17 months
Neighborhood: Great Kills, Staten Island
Category: Best of Breed
Favorite places: I love walking past the beauty parlor around the corner from my house. I put my paws on the windows and look at the ladies in there until they come out to say hello!
Favorite foods: Perdue chicken pieces
Hobbies: Destroying toys, playing catch, long baths
Best friend: I'm in love with my human mom's friend's husband—my mom says it's really embarrassing.
Special tricks: Giving high fives
Fun fact: I have a great sense of smell. If I leave my favorite elk antler in the snow, I won't come back in until my nose finds it!
DAN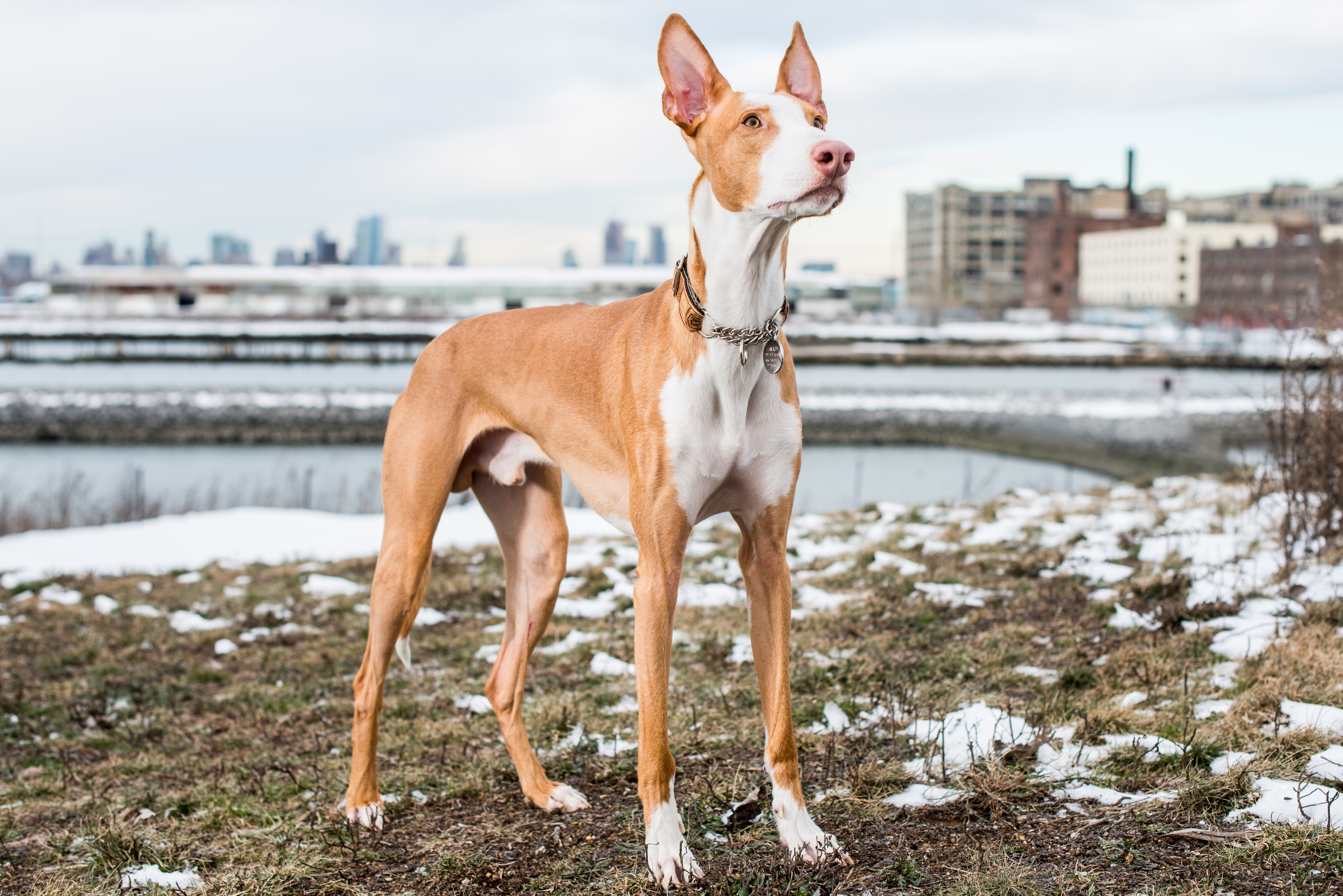 Teddy Wolff
Breed: Ibizan Hound
Age: Three
Neighborhood: Sunset Park, Brooklyn
Category: Best in Breed
Favorite places: Prospect Park, Bush Terminal Park, the dog run on the Hill and the beach at the Rockaways
Favorite foods: Anything I can steal off the kitchen counter
Hobbies: I'm faster than everyone at the dog park, so I like to let dogs chase me, and when they finally catch up, I leap over their heads!
Best friend: My person, Linda, and her assistant, Giancarlo. And I guess my older brother, Flag.
Special tricks: Providing comfort to Linda when she's having a bad day
Fun fact: I sleep under the covers.