Each week, we take two New Yorkers who swear they're totally undateable, and put our matchmaking skills to the test. Afterward, we find out what went well on their date, and what went horribly, horribly wrong.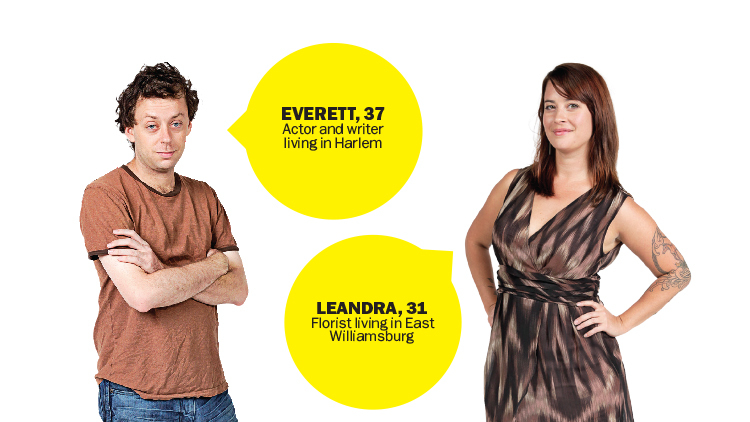 Why they're single:
Everett: Says the universe is 
a capricious place
Leandra: Moved to New York three 
months ago and is just
 now putting down roots
Ideal date:
Everett: Something out 
there, like buying jewelry 
at a 99-cent store and 
walking around town wearing it
Leandra: Steak, fine bourbon and sparkling conversation
THE DATE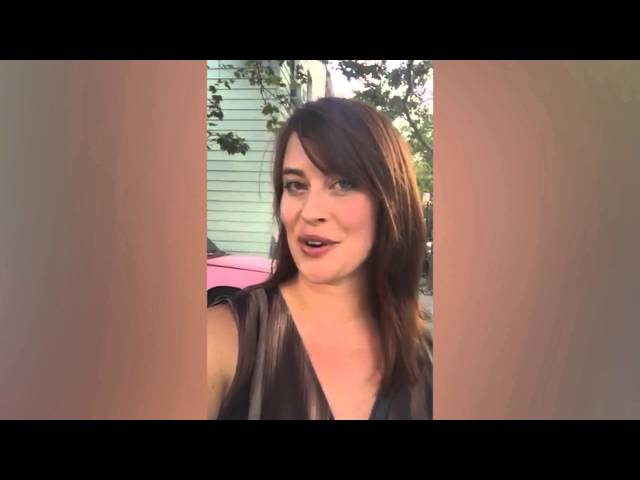 First impression
Everett: "She looked like an attractive girl, like a million other attractive girls in New York, and had a bubbly vibe. She had amazing earrings that looked like the Taurus sign."
Leandra: "He seemed shy and quiet. He was dressed very casual—just a T-shirt and jeans. I tend to try to dress a little nicer on dates. I'm old-fashioned that way."
Chemistry
Everett: "The first hour was just chitchat. But after that, we got a little deeper—we talked about political issues, feminism, depression—and I started to feel some chemistry."
Leandra: "He was an intelligent conversationalist. We talked about philosophy, yoga, science fiction, documentary filmmaking. But the basic chemistry wasn't there."
Awkward Moment
Everett: "There were a few moments where it was like, All right, we've talked that topic out, that's the end. What should we talk about now? But it wasn't a big deal.'"
Leandra: "He was shy, so I felt like I needed to ask 
a lot of questions at first, but then he asked if I was kinky. I'd have to really click with someone before talking about sexual kinks."
Afterward
Everett: "She's new to New York, so I had to show her where the subway stop was. I was like, Okay, what's your number? She gave it to me. I'll probably text her tomorrow."
Leandra: "He asked for my number, and I never know how to respond in a way that doesn't make me a jerk. I'd had a couple cocktails, and I'm pretty sure I wrote it down wrong."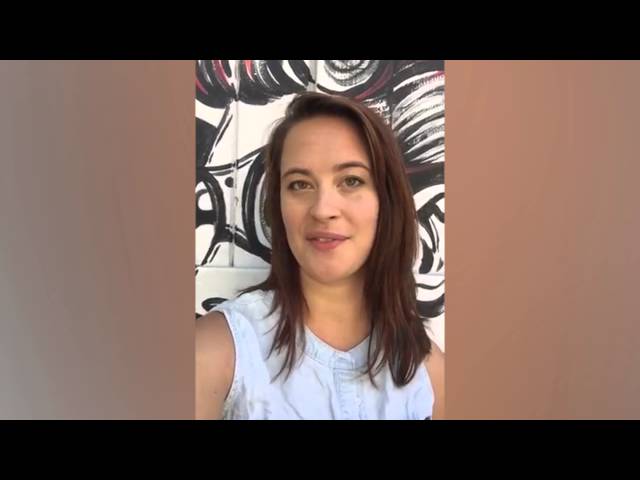 Verdict
Everett: ♥♥♥♥♥ "As the night went on, I got a sense of how compassionate she is. She's a sweet girl. It went about as well as a first date can. I'd like to see where it goes."
Leandra: ♥♥♥ "I was happy to discover a new person, but I'm looking for something different. He's introverted, so I feel like he'd do well meeting someone on that level."
Our daters went to Bar Cyrk (88 Thomas St, 212-321-2975)
RECOMMENDED: Find more Undateables
Want to be set up on a free blind date? Email undateable@timeout.com.