Each week, we take two New Yorkers who swear they're totally undateable, and put our matchmaking skills to the test. Afterward, we find out what went well on their date, and what went horribly, horribly wrong.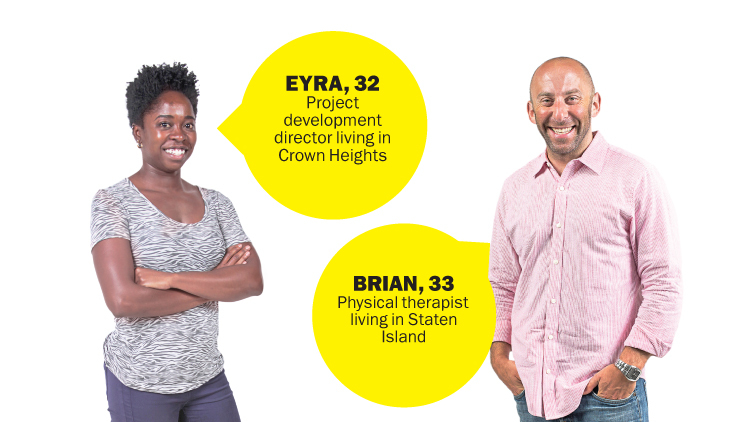 Why they're single:
Eyra: Puts herself 
in the friend zone prematurely 
and assumes guys won't 
be interested
Brian: Just finished three years of school, so studying was his top priority until recently
Ideal date:
Eyra: Going to a baseball game and drinking some beers
Brian: Walking and talking outside, then grabbing lunch 
and drinks
THE DATE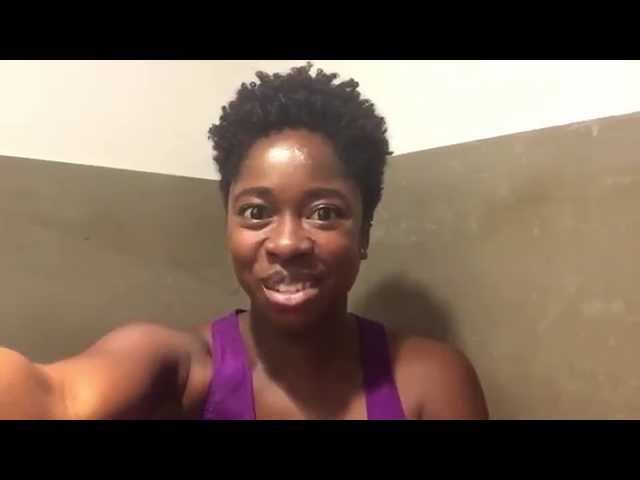 First impression
Eyra: "He was like, 'Hey, I'm Brian,' and gave me a hug. He seemed very friendly, energetic and excited, which was nice. The hug really helped make it less awkward."
Brian: "She was cute—really pretty, big smile, very athletic. She seemed a little 
nervous, so I said, 'Let's hug out all the awkwardness,' and I gave her a big one."
Chemistry
Eyra: "He mentioned that he liked dark chocolate, and I thought, Oh, yeah, we're going to have a good time. He was really easy to talk to. There was definitely attraction on my part."
Brian: "We had a lot in common—we both like horror movies and are both into fitness. We laughed a lot, but I didn't feel a romantic spark. There wasn't much flirtation."
Awkward Moment
Eyra: "He brought up his ex pretty quickly and then directly asked about mine. That's not something I'd typically bring up on a first date. Like, my ex is not your competition."
Brian: "We started wrapping up around 9:30—turns out they'd closed at 9! The manager had left for the evening. I felt terrible. They were very patient."
Afterward
Eyra: "We walked out, and he was like, 'Can I get your number?' He called me, so I have his, too, but I'm always the initiator, so I'm going to wait—hopefully he'll reach out."
Brian: "I walked her to the train, and we shared my big umbrella. I got her number and asked her to text me when she got home, then gave her a hug and a kiss on the cheek."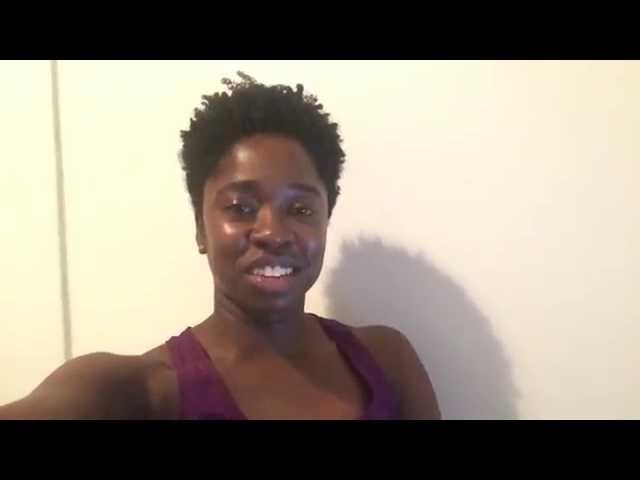 Verdict
Eyra: ♥♥♥♥ "I don't go on lots of dates, but I thought it went well—I texted my friends after to say it was great. I'd like to get to know him and hang out again."
Brian: ♥♥♥♥ "It was a great first date. We talked about going to a happy hour, but I don't see that as a romantic thing. I'd be thrilled to have a new friend."
Our daters took a chocolate-making class at Voila Chocolat 
(221 W 79th St, 212-920-8799)
RECOMMENDED: See more Undateables
Want to be set up on a free blind date? Email undateable@timeout.com.