Each week, we take two New Yorkers who swear they're totally undateable, and put our matchmaking skills to the test. Afterward, we find out what went well on their date, and what went horribly, horribly wrong.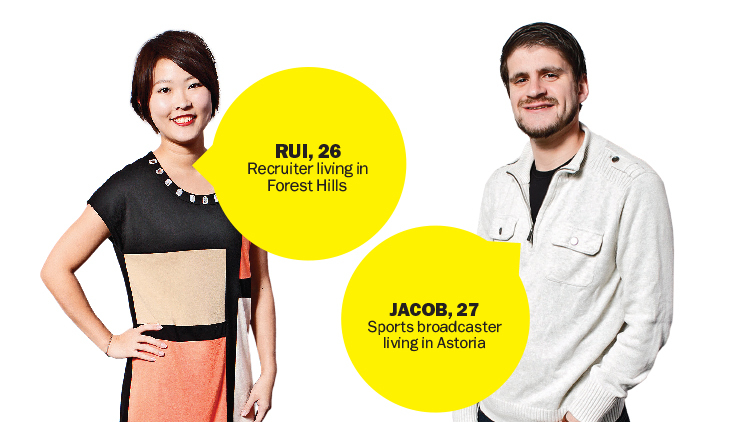 Why they're single:
Rui: Moved to 
New York from Japan last spring, so hasn't had a chance to meet new people and is still 
learning English.
Jacob: His work 
is pretty consuming and requires nights and weekends, but he's working to make more time.
Ideal date:
Rui: Seeing a movie or traveling somewhere together
Jacob: A nice Italian dinner, followed by a fun activity like minigolf 
or bowling
THE DATE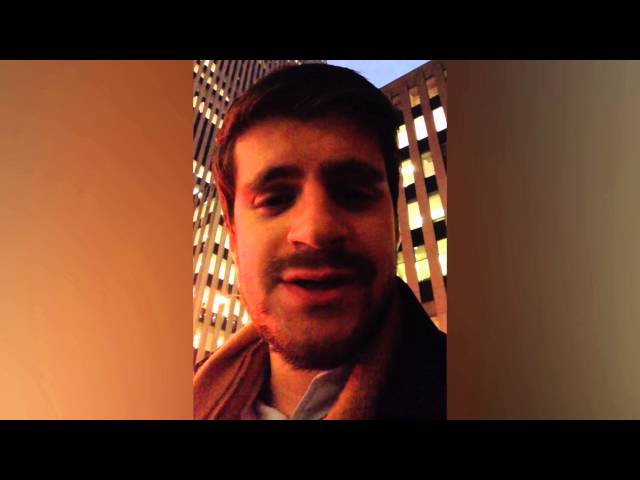 First impression
Rui: "He was wearing a suit, and he looked like a gentleman and a businessman. He's nice, but it didn't feel romantic. My type 
is taller than me, and he was shorter."
Jacob: "They sat her first and delivered me to 
her, almost like a Bachelor episode. She was pretty and nicely dressed. She had a formal way about her but was very cordial."
Chemistry
Rui: "We talked about our jobs, parents and where we've been. We found a mutual favorite restaurant in Astoria, but I didn't 
feel like I wanted to go there with him."
Jacob: "This is her first year in America, so a lot 
of the initial conversation was about what made her want to come to New York. But there was never a void in conversation."
Awkward Moment
Rui: "His way of eating food is a little too messy. He spilled a lot of things on the table—dessert, bread, meat. It seemed he didn't care about that, so I didn't say anything."
Jacob: "She asked when my last long-term relationship was and how long it lasted, which is a fairly forward thing to ask on a first date. I guess I was a little taken aback."
Afterward
Rui: "The waiter recommended we eat dessert at the bar upstairs, but I wanted to go home soon, so we had dessert [at the table]. We said bye and that was it."
Jacob: "I had to go to the subway one way and she went the other way, so we just hugged. I got her number during the date, so I texted her over the weekend."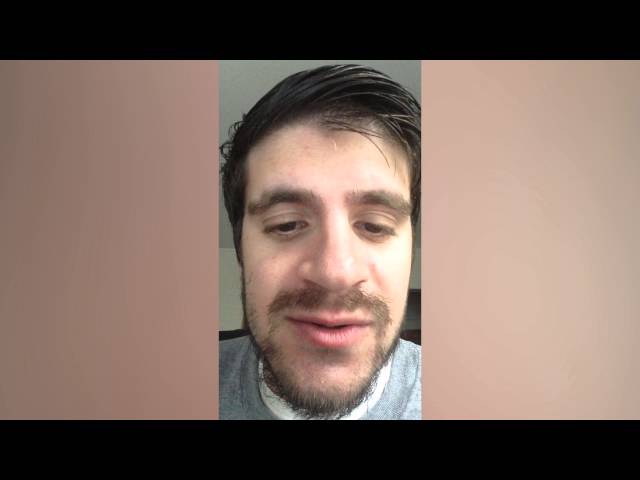 Verdict
Rui: ♥♥ "It was okay—nothing special. I don't know if I would go out again. Our conversation and his way of eating weren't fits for me. He's nice, though."
Jacob: ♥♥♥ "I didn't see a romantic connection, but I came away feeling good about the evening. I'm not sure where it would go, but I was happy to meet her."
Our daters went to Burke & Wills (226 W 79th St, 646-823-9251)
RECOMMENDED: See more Undateables
Want to be set up on a free blind date? Email undateable@timeout.com.