Each week, we take two New Yorkers who swear they're totally undateable, and put our matchmaking skills to the test. Afterward, we find out what went well on their date, and what went horribly, horribly wrong.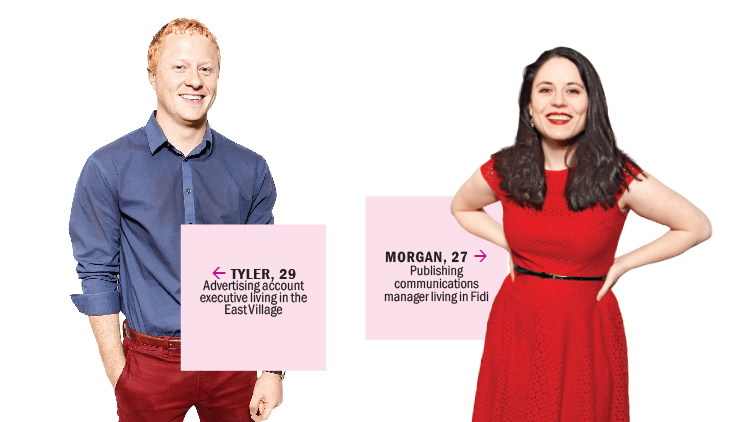 Why they're single:
Tyler: Got out of a long relationship a few months ago and is new to the city
Morgan: Recently ended a long-term relationship, so has been bouncing around looking for something new
Ideal date:
Tyler: Listening to live music over cocktails or grabbing beers outside if the weather's nice
Morgan: Going to a bar 
and doing trivia
THE DATE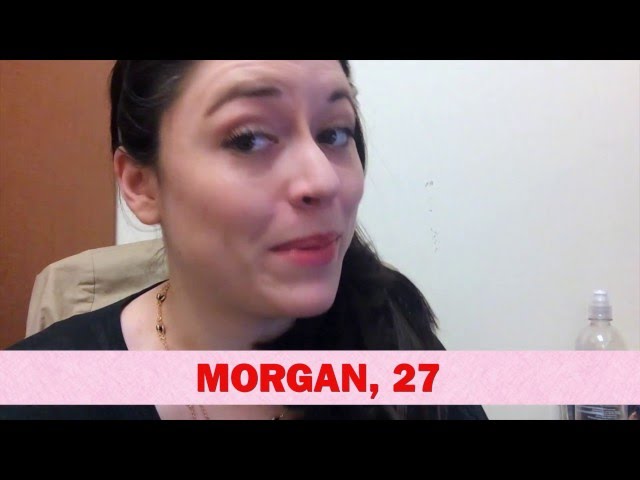 First impression
Tyler: "I got there 10 minutes early, and she'd beat me—I don't like to be the second one to arrive. She seemed like a cute, nice person. I liked her glasses. We hugged it out."
Morgan: "We had a handshake–half-hug thing. It was a warm greeting. He seemed really nice and tall. He looked like your typical New York guy—flannel shirt, watch, clean-cut."
Chemistry
Tyler: "It was a standard date. I was trying to be as natural as possible, given the staged situation. There wasn't crazy chemistry, but there was never a bad moment."
Morgan: "We're both from the South, so we talked about that a bit. He was cracking jokes all night long. There was never a dull moment. He seemed like someone I would date."
Awkward Moment
Tyler: "As we were eating, I'd look up and she'd have her glasses on, and then I'd look again and she wouldn't. It would happen so fast, David Blaine style. They'd just vanish!"
Morgan: "He kept joking that he could say anything he wanted about me in this article, that he could make something up and ruin my life. That made me feel really uneasy."
Afterward
Tyler: "She got an Uber, and that was pretty much it. It was kind of like, Alright, that was a good crack at it. I didn't ask for her number. It never even crossed my mind."
Morgan: "We sat and talked for a little bit—he stayed while I was waiting for my Lyft. Then we hugged and said goodbye. It was warm and friendly, but that was about it."
Verdict
Tyler: ♥♥♥♥ "She was really cool. But you can read whether a person is into you or not, and this was just kind of eh. It wasn't a sparky type of romance. It wasn't juicy."
Morgan: ♥♥♥♥ "I went in with really low expectations, but he blew them away. I wouldn't have minded a second date. But it was a nice night even if nothing came of it."
Our daters went to Root & Bone (200 E 3rd St, 646-682-7076)
RECOMMENDED: See more Undateables
Want to be set up on a free blind date? Email undateable@timeout.com.