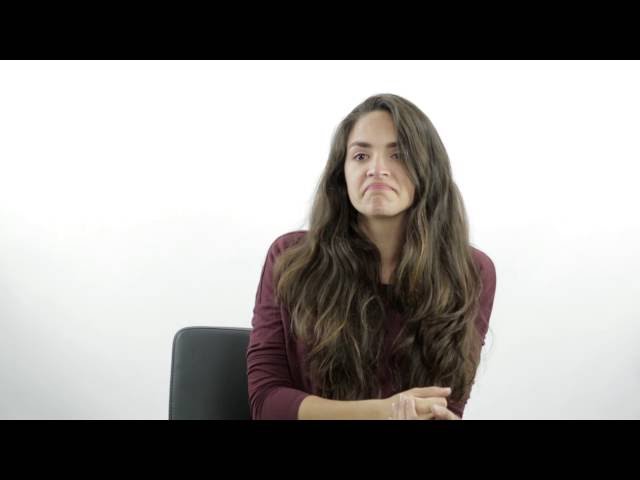 New York-based actor Janice Theard, who graduated from Northwestern University just a little over a year ago, was bored and frustrated at her survival-job-du-jour when she decided to peruse the internet for some inspiration.
That's when she discovered W Magazine's Casting Call.
It is a fascinating online video series, shot by Lynn Hirschberg, that puts well-known actors in the vulnerable position of having to cold read a monologue made famous by an actor of the opposite gender. For example, Eddie Redmayne takes a whack at a speech iconically performed by Audrey Hepburn in 'Breakfast at Tiffany's.' It is very casual; the actors hold their lines and often break character or start over. Theard summed it up by saying, "It's about the process of auditioning and brings it down to a human level."
However, she wanted to take it a step further.
Theard showed some of the series to her former classmate, Phoebe Gonzalez. Gonzalez noted, "It was just white face after white face and then Samuel L. Jackson and then more white people."
The two women recognized the skill of the actors involved in Casting Call, yet they couldn't help but feel an opportunity had been missed by having so few people of color involved.
"If you're opening up the world to cast whoever in this time period, and showing how styles of acting have evolved over time, why would you not extend that to people of color and make sure you have an even wider range of people represented?" said Gonzalez, who is a Latina/Mexican-Irish American. "This is the 'Hamilton' era."
The women felt the Casting Call series was another example of the barriers in place for actors of color in Hollywood and wanted to respond. "The faces that are being shown to the masses aren't diverse at all," said Theard, who is a black/Haitian American. "There has to be a particular kind of reason why there is a person of color in a film, a role society has defined them to be.
So one day in early July, Gonzalez and Theard created Casting Call, Revisited. They gathered 9 other trained actors of varying ethnicities to film them each performing a monologue of their choosing. Gonzalez and Theard opened up the possibilities to include powerful speeches from theater. Whether a filmic or theatrical monologue though, they wanted their actors to read for characters traditionally performed by white actors.
"The initial prompt was '[choose] a monologue from a character you love and know you would be great at, but wouldn't necessarily be called in to audition for,'" said Gonzalez. "But we saw over time how expansive a prompt that was because of how the norm is a white character, a white actor."
"Plays that don't necessarily say they are for a white character... are most likely going to be white if the play involves relationships or families or couples," remarked Theard. "Unless the work is about race."
"If we are truly going to diversify stage and screen, we need to have just as many pieces that directly address race as pieces that just happen to have people of color living normal lives, with issues other than their race," said Gonzalez.
They hope that Casting Call, Revisted will continue the conversation on the importance of further diversifying the entertainment industry. Since the conception of their idea, the original Casting Call has added a few videos with actors of color: Jennifer Lopez, Zendaya, and Willow Smith.
"It's not that the conversation hasn't already been brought up," says Theard. "But it's not just #oscarssowhite... everything else leading up to the Oscars has to change before the Oscars change. It all starts in casting. It all starts with who you're putting in your projects--"
"Who you're declaring 'likable,' who you're declaring 'pretty.'" added Gonzalez.
"Because if you're saying, 'This is a mirror of you,'" continued Theard. "That's a problem when a lot of stories still aren't being told."
Oftentimes, the argument is that it is difficult to cast actors of color because there aren't enough in the industry.
"If you make even the slightest bit of an effort you can find [actors of color]," said Gonzalez. "The idea that there aren't enough -- beyond that, there aren't enough that are talented -- is a fallacy and this is our small way of addressing that."
Starting July 24, Gonzalez and Theard will release a video or two from Casting Call, Revisited every day for a week.
"Our actors walked away from the day feeling celebrated. It was a joyous room from start to finish," said Gonzalez. "It's so rare that someone comes to them specifically and is like, 'Because of exactly who you are, we are going to give you a space to do whatever you want. You don't have to adhere to a particular type, you have the power here.'"
They hope to continue to produce their series with more actors of different races, and in different cities like LA and Chicago.
"There are a lot of actors of color... in your area!" laughed Gonzalez.
Theard then added in a deep movie-trailer voice, "Coming to a city near you!"
You can watch Casting Call, Revisited here.
Photographs: Rafi Letzter