Every morning on the walk from the subway to work, I have to go stone-faced for about a minute as I walk past those guys hawking their CDs at Times Square. Only by presenting a visage of cold mercilessness and blasting Carly Rae Jepsen's E*MOTION B-Sides on my headphones can I survive. And I always wonder: who would fall for this?
Apparently, Ryan Seacrest would. While on a subway ride over the weekend, the American Idol host, Hollywood Ken Doll and Live with Kelly and Ryan star videotaped a run-of-the-mill subway performance of "Stand By Me" (with generous cuts back to himself failing to sing along). "I've traveled the country listening to people sing," Seacrest explained to Kelly Ripa, but "it was the first encounter of this kind of a performance for me."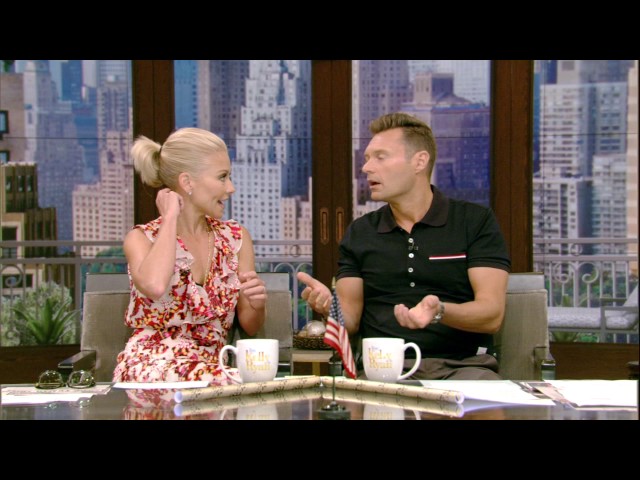 What kind of a performance? I don't know which publicist told Seacrest to brave the MTA, but for those of us who take it daily and have been conditioned to ignore (if not actively critique) entertainers and religious zealots, this ain't anything special. Seacrest found the whole scene unbelievable. "I was the only one making eye contact!" he said, shocked. You think this is the first time any of those other riders heard "Stand By Me" on the train?
"That's what I love about the subway!" Ripa said. Girl, don't even bother.