With the drop of a giant black curtain and a few audible gasps this morning, the American Museum of Natural History's titanosaur was unveiled for the first time.
The massive new addition to the museum's dinosaur wing is definitely an impressive sight in person. In fact, the 122-foot long cast is so large that it doesn't quite fit into the room. It's 39-foot long neck stick out through the doorway and peeks around the corner.
In remarks at the unveiling, one of the paleontologists who discovered the giant dino, Diego Pol, said it wasn't possible to tell whether the dinosaur was male or female. The discovery is so recent that the formal scientific name of the giant herbivore could not be revealed, as it hadn't been formally approved.
"We are pleased to present this awe-inspiring exhibit as yet another icon in an inspiring journey of discovery that the Museum offers throughout its galleries," said Ellen V. Futter, President of the American Museum of Natural History. "While the titanosaur itself is ancient, it nevertheless embodies and reflects the very modern, dynamic, and thrilling state of paleontology today."
In addition to the cast, a few of the original fossils discovered in Patagonia are being temporarily displayed in a corner of the exhibition space. The actual bones would be too heavy to mount in the skeleton on display (the titanosaur weighed 70-tons) so the replica uses 3D prints of the fossils made of fiberglass.
See photos of the giant herbivore in its new home below. You can find out more about the museum's new addition in Nature: Raising the Dinosaur Giant, which is airing on PBS on February 17.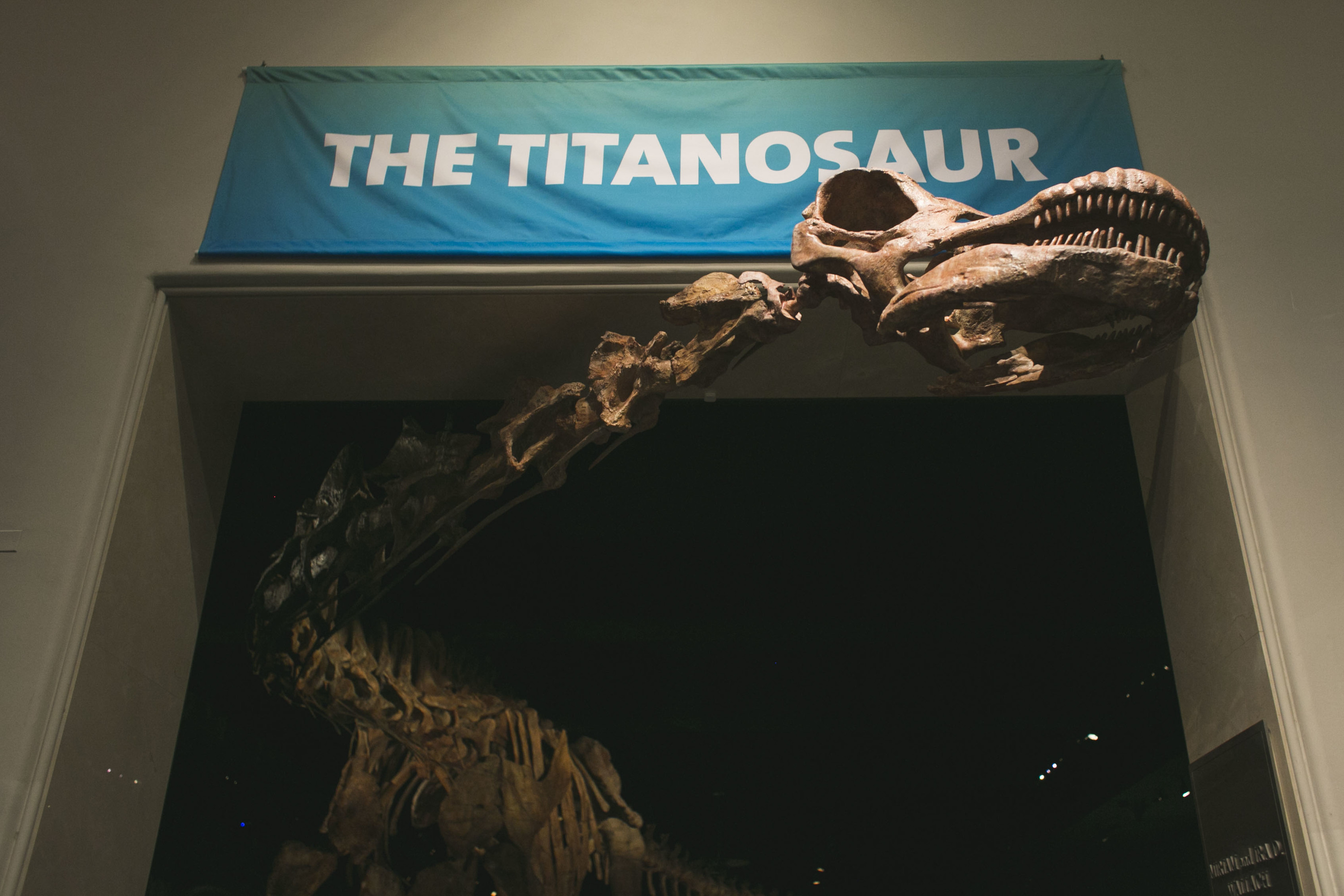 Photograph: Lauren Spinelli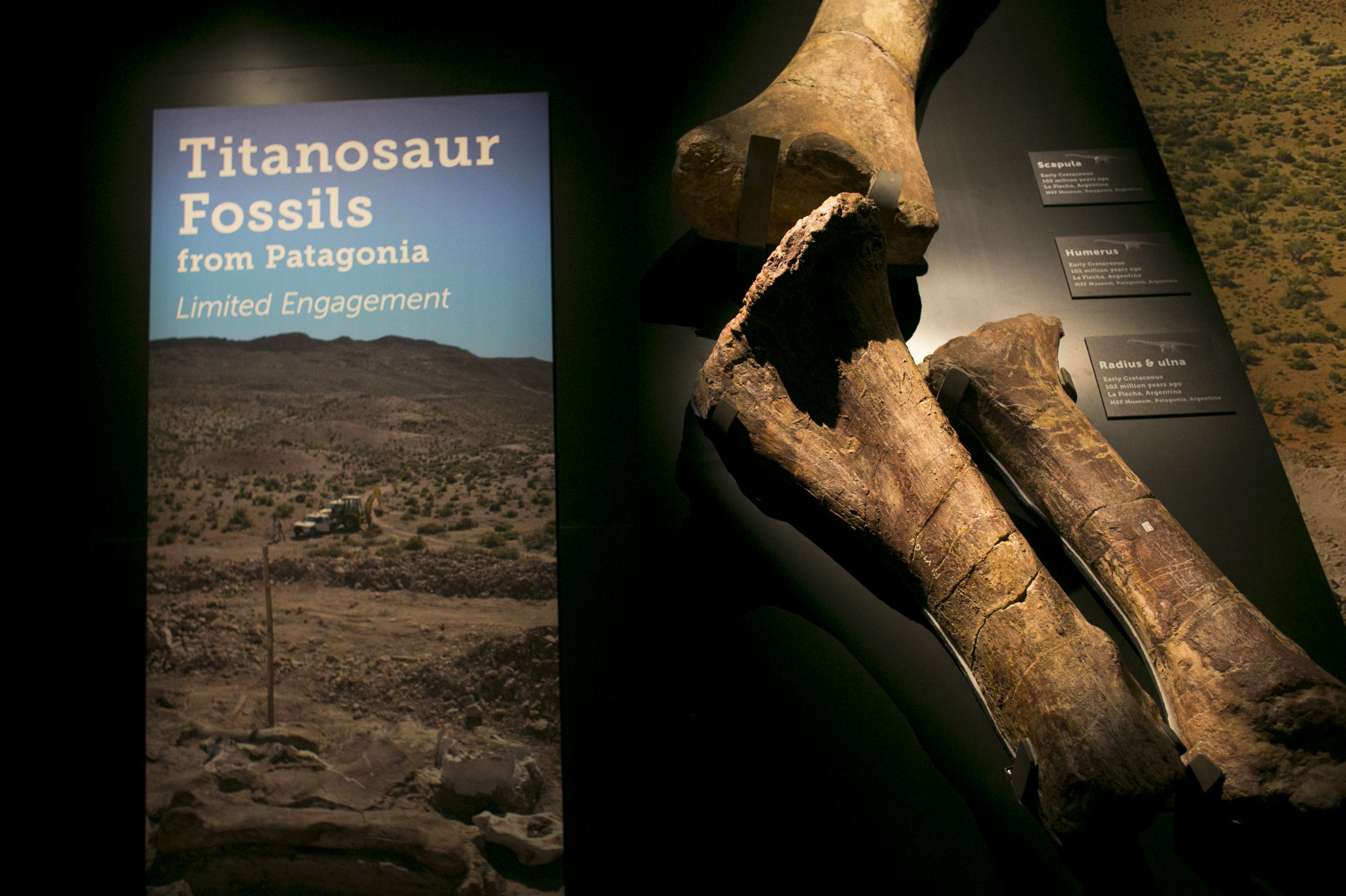 Photograph: Lauren Spinelli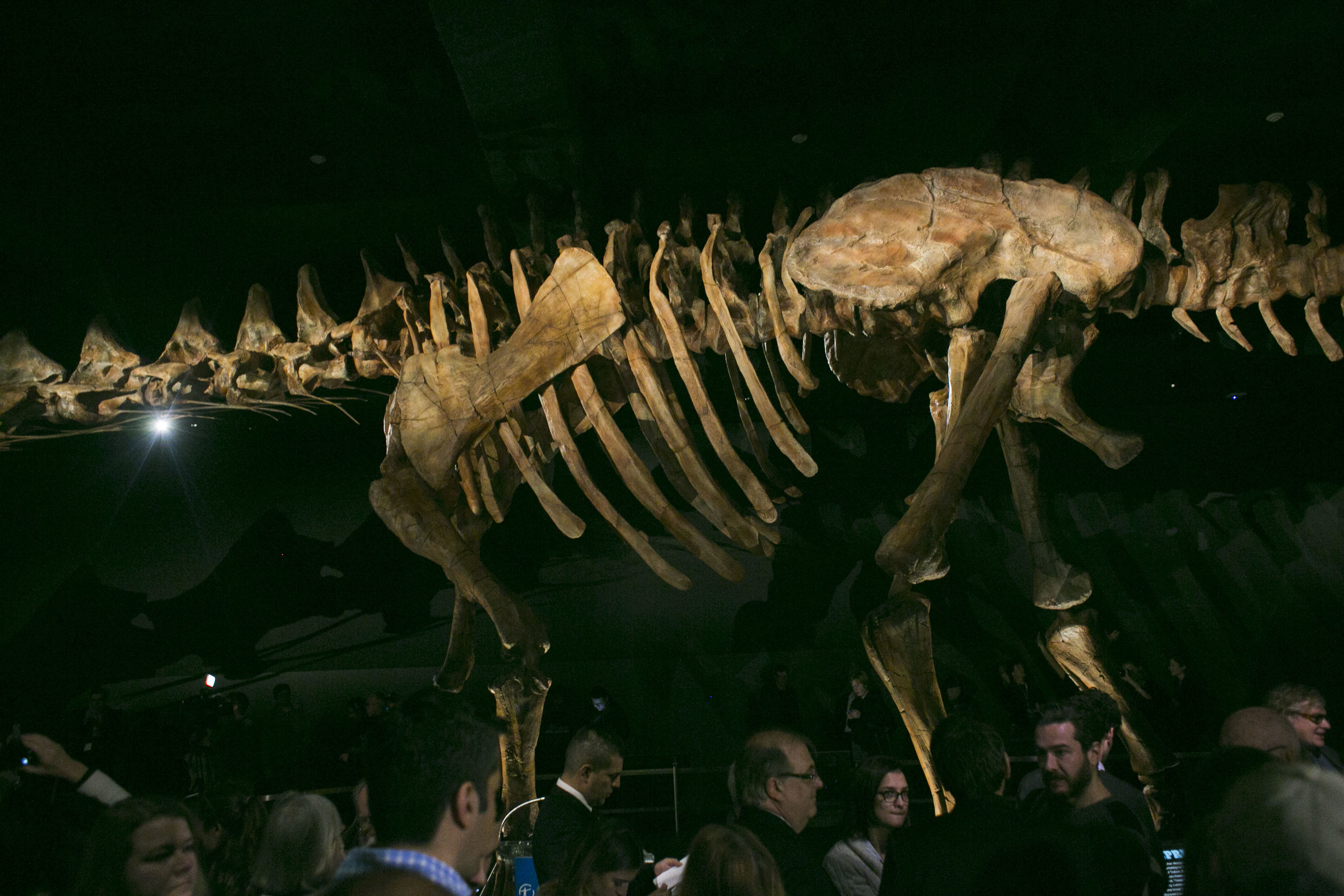 Photograph: Lauren Spinelli
Photograph: American Museum of Natural History