The second annual Panorama Festival is in the books, and while it didn't rain at all, a lot of other stuff did happen. Some great music, for example—including captivating sets by Frank Ocean and Solange—as well as a fair amount of food to eat, trippy art installations and speedy shuttles to and from the festival whether you decided to travel by land or by sea.
WINNERS
Frank Ocean rewards the wait
Ocean produced a live show as unique and captivating as his two 2016 releases, Blonde and Endless. Those albums made up the bulk of the setlist, as Ocean performed with a small band under a disco ball on a catwalk that jutted into the crowd. Arranged to look like a recording studio, the scene mirrored the voyeuristic nature of his album-release live stream (which featured Ocean building a staircase out of wood). Here, Ocean donned a pair of sound-isolating headphones while Spike Jonze and a small camera crew traced his movements, projecting his image to the three big screens. Ocean and band (which included Alex G) had a few false starts, but his voice sounded pristine. The combination of aura, conceptual vision and musical chops made it an unforgettable night.
---
Tame Impala giving credit where it's due
Front person Kevin Parker shouted out Ocean's Friday set in midst of his band's psychedelic, blissed-out performance. Parker remarked how inspired he was by the performance, adding "That's the type of show that makes me think, at least we have lasers." Indeed, Tame Impala's Saturday night set had loads of laser lights and swirling, immersive visuals, a stark contrast to Ocean's paired down set up.
---
Solange's spellbinding set
Like Frank Ocean, Solange released incredible music in 2016 without any accompanying live shows. Her Panorama co-headlining set was the first time for many to hear A Seat at the Table songs like "Cranes in the Sky" and "F.U.B.U." live and she didn't disappoint with a fully realized celebration of those tunes (as well as a bunch from her previous EP, True). Using movement and costuming to tie together the already strong songs, Solange directed the communal experience, perfectly timed with a brief, radiant sunset.
---
Tyler, the Creator's new record is a keeper
The Odd Future rapper released a new album, Flower Boy, only a week before his set at Panorama Fest, yet when he decided to play song after song of the remarkable record live, fans seemed to know every word. And with good cause: It's a catchy, nuanced work, full of love songs and tuneful singing that maintains Tyler's pucking energy and exuberance. He performed in pants with red flowers, surrounded by giant yellow daffodils and pine trees.
---
A Tribe Called Quest calls it quits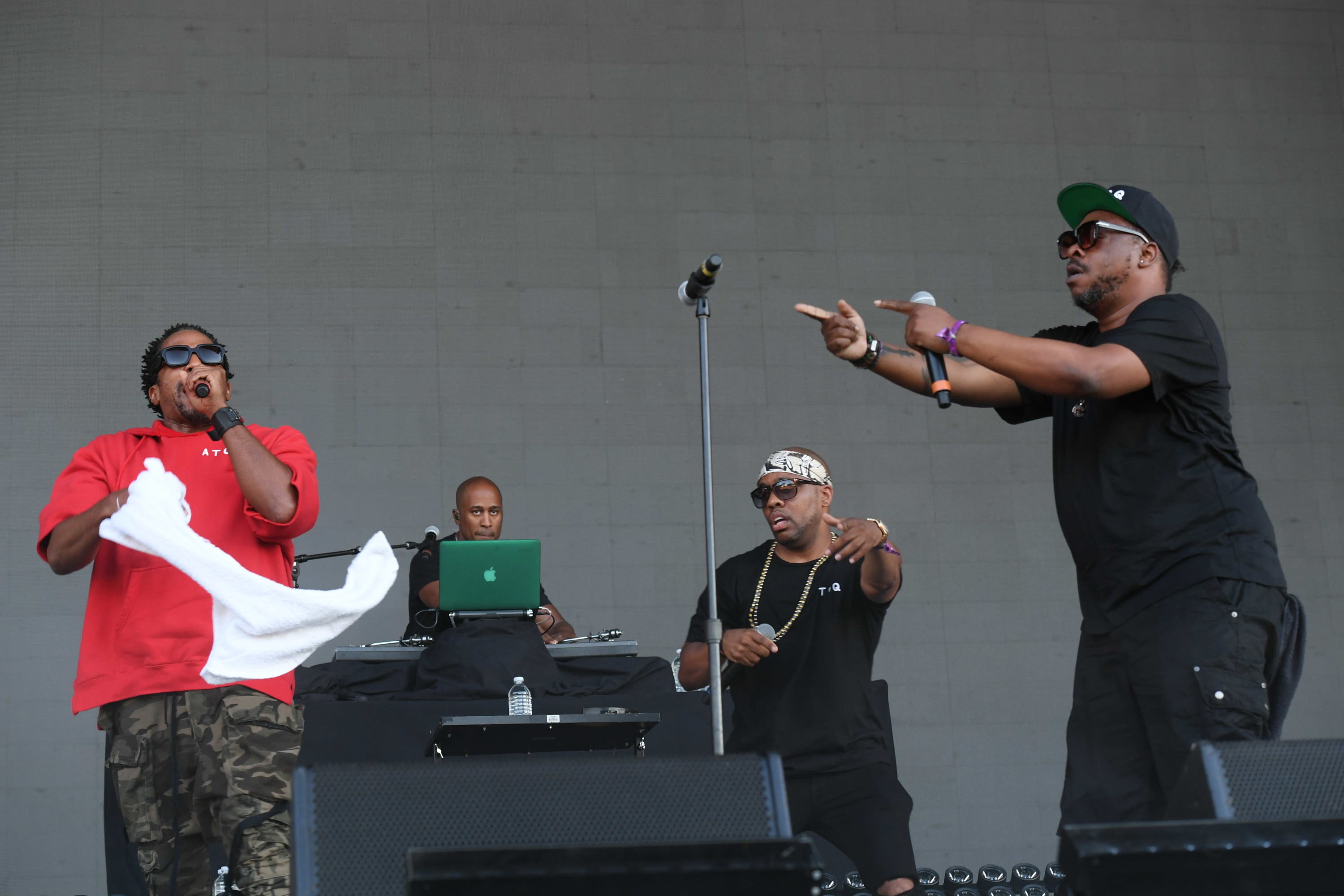 Q-Tip, with audible emotion in his voice, remarked that the Queens group's set would be its last show in New York, adding even more gravity to the proceedings that were already heavy with tributes to the group's late member, Phife Dawg, who died last year after recording his parts to the incredible We Got It from Here... Thank You 4 Your Service. The crew played Phife's verses through the PA, with a lone mic on a stand to symbolize his absence. If this was the last time songs "Electric Relaxation," "Bonita Applebum" and new classic "We the People" would echo through the five boroughs, the group did them justice.
---
The ghost of David Bowie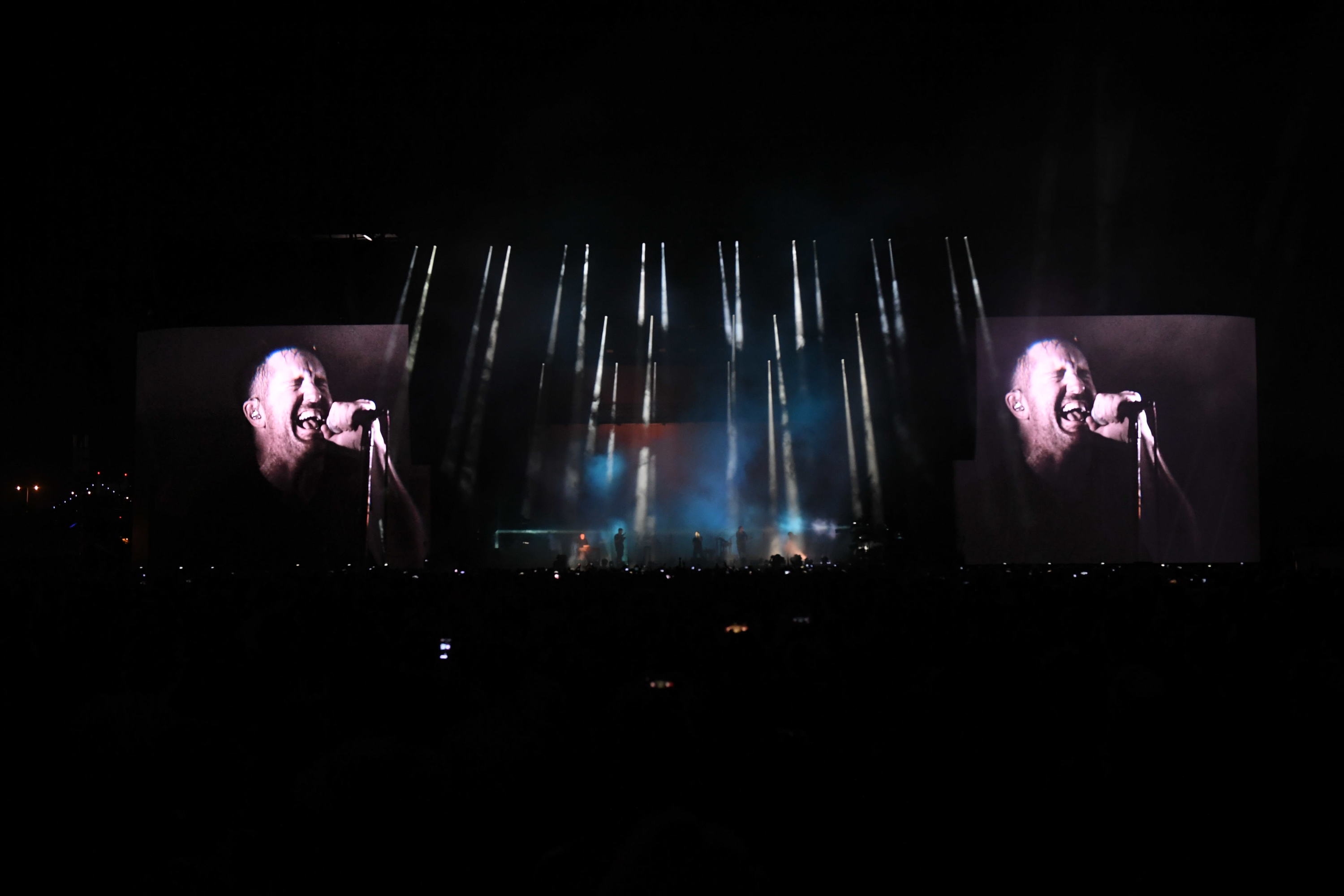 Like Phife, another ghost of 2016 resonated through Nine Inch Nail's haunting Sunday night headlining set. Trent Reznor paid tribute to David Bowie by performing his Blackstar song "I Can't Give Everything." It was one of many examples of the band's rare ability to operate at both whisper quiet and deafening roar.
---
LOSERS
The Parlor stage floor on Friday
Panorama's Parlor stage, an enclosed performance area that featured smaller bands and DJs, ran into some trouble on Friday afternoon when, midway through rapper Isaiah Rashad's set, the floor started to split under the weight of the crowd. The space was closed for the rest of the day. And while French DJ Breakbot was rescheduled for the following night, several of the other acts (including DJ Shadow) were forced to cancel. (Friday night was also the fest's most-crowded day, and by afternoon the limited-capacity stage had a sizeable line outside it.)
---
Waiting in line for merch
Increasingly, fans are going to music festivals to secure limited edition merchandise (to wear and/or flip online). Panorama featured dedicated merch tents from Nine Inch Nails, Tyler the Creator and Frank Ocean, with the last of those drawing the biggest line. Anyone who wanted a custom screen-printed Frank Ocean T-shirt had to wait in a line that, by some reports, took upwards of three hours. Seems like a waste with so much music happening just a few hundred feet away.
---
Waiting in lines for…art?
Panorama's Lab offered trippy visuals, yes, but even without a line (which on Friday wound around its building), the experience took about 30 minutes. The artwork inside and the planetarium-style finale was kind of cool but...aren't we here for the music?