Technique is everything in sports, and it's key to playwriting, too—especially if your theme, beneath the artifice, is fairly conventional. Take the Playwrights Realm production of Sarah DeLappe's extremely skillful debut, The Wolves, which observes a high-school girls' soccer team before games. Confining her 90 minutes to scenes of stretching, dribbling and psyching up, DeLappe obliquely maps the bruising terrain of nine teens' lives: eating disorders, sexual insecurity and other familiar YA topics.

DeLappe's exquisitely orchestrated cross talk and overlapping banter, dense with profanity and jokes, is quite musical. A squarer scribe would cut away to scenes at home, school or the ubiquitous inner monologue. Instead, as in Annie Baker's granular-realist The Flick, the focus is on ritual and emotional shifts in the long pauses between bursts of chatter.

The characters are drawn quickly but precisely and are acted by a dynamic young ensemble: the bossy, caring captain (Lauren Patten), the mousy blond who binges on orange slices (Sarah Mezzanotte), the socially awkward newbie (Tedra Millan) and the super-tense goalie (Lizzy Jutila). Their fraught, heightened lives are revealed in blurry glimpses, as the restless, roving narrative darts across a curving swath of Astroturf as green as youth.

Duke on 42nd St (Off Broadway). By Sarah DeLappe. Directed by Lila Neugebauer. With ensemble cast. Running time: 1hr 30mins. No intermission. Through Sept 29. Click here for full venue and ticket information.

Follow David Cote on Twitter: @davidcote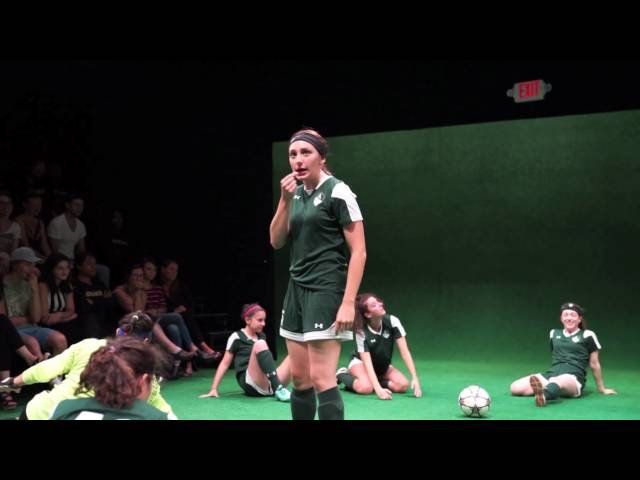 Want more? Sign up here to stay in the know.