Calling dialogue "slick" can seem like backhanded praise, code for facile gimmickry. But I use it for playwright Leslye Headland (Bachelorette) with genuine admiration and literalist precision: Her rapid-fire banter greases the skids for morally rudderless characters to crash into one another; it lubricates their descent into comic chaos.

The scowling ghost of Patricia Highsmith (Strangers on a Train) hovers over Headland's neo-noir about obsession and guilt. It begins as innocent flirtation between Shellie (Annie Parisse) and Dex (Adam Rothenberg) as they wait for their plane to take off from Chicago's O'Hare. She teaches American crime fiction; he's an engineer. The flight is canceled, and one thing leads to another in the hotel—despite poorly timed phone calls from Dex's high-maintenance fiancée (Amelia Workman).

So far, so sexy. But halfway through The Layover, Headland starts to reroute the characters' trajectories along crisscrossing paths of truth and pretense, privilege and poverty. I hate to spoil the twisty psychodrama, but suffice it to say that Shellie is part self-invention. Dex, unfortunately, falls hard for that fiction.

Trip Cullman's gorgeous-looking and boldly acted production delivers the play in optimal form: racy laughs that suddenly trail into passages of eloquent pain and loss. Not many writers can manage Headland's nervy balance of glibness and brutal depth. True, the character contrivances required by her plot may rankle afterward—and might have been mitigated by retroactive exposition or a more fragmented performance by Parisse. There's a sense of the architect forcing the building into a form that's structurally unsustainable. But with Headland, even when the roof caves in, that seems part of the design—and the fun.—David Cote

Second Stage Theatre (Off Broadway). By Leslye Headland. Directed by Trip Cullman. With Annie Parisse, Adam Rothenberg. Running time: 1hr 40mins. No intermission. Through Sept 18. Click here for full venue and ticket information.
Follow David Cote on Twitter: @davidcote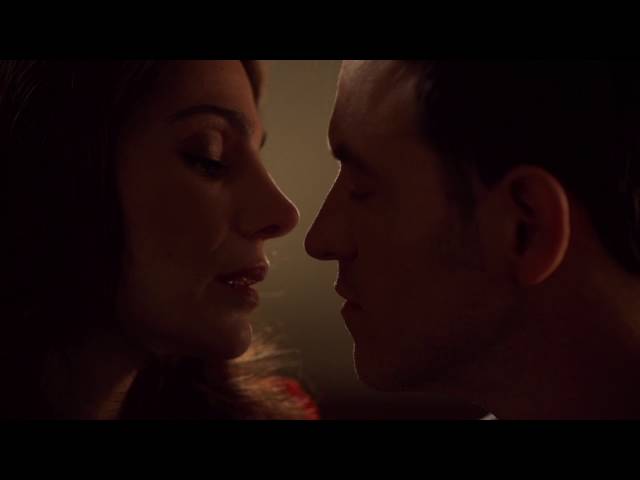 Want more? Sign up here to stay in the know.