Katy Perry's really going all in on this new cannibal chic phase.
After the exceedingly literal, food-themed music video for new single "Bon Appetit," the pop star decided to serve up another tasty surprise: herself. On the most recent episode of Vanity Fair's web series, Derek Does Stuff with a Friend, Perry surprised unsuspecting museum goers at The Whitney with her head on the platter.
Needless to say, the piece was definitely not an official part of the biennale.
Watch the video below to see the wide-range of reactions to "Katheryn Hudson's" (Perry's birth name) brand-new art installation. Including one oblivious women hilariously asking Perry to explain her creative process behind the piece.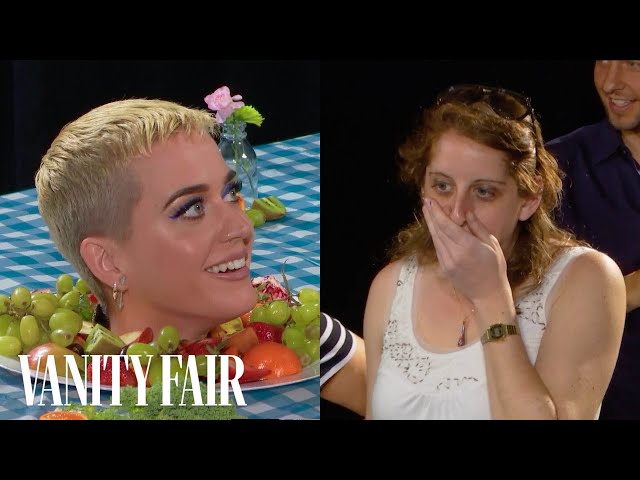 Comments