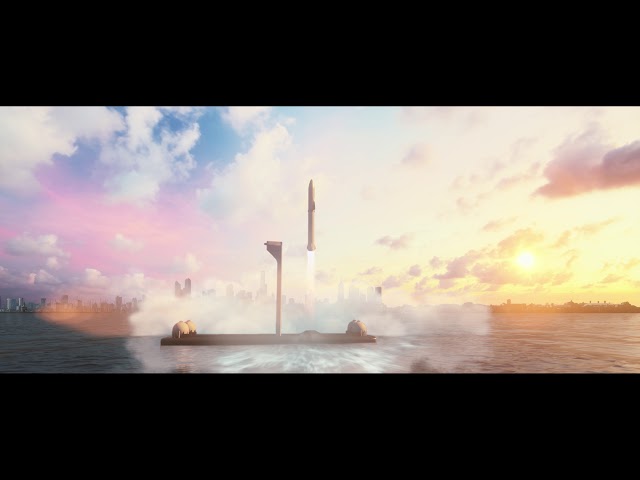 A trip from New York City to London on a commercial passenger airline currently takes nearly seven hours. When the supersonic Concorde jet service was still operating, that same trip took roughly three-and-a-half hours. Now, serial entrepreneur and maniacal nerd Elon Musk has a plan to make a 30-minute trip between the two cities a reality for everyday consumers.
At a meeting of the International Astronautical Congress in Adelaide, Australia, last month, Musk laid out a plan to colonize Mars in the near future. He says he'll accomplish such an audacious feat with the help of a new rocket produced by SpaceX (one of his many companies), playfully named BFR, or Big F*cking Rocket. But Musk said that if his company is capable of building a rocket capable of traveling to the Red Planet, it might as well leverage that technology for intra–planet trips as well.
"If we're building this thing to go the moon and Mars," he said during a speech at the meeting in Adelaide, "then why not go to other places on Earth as well?"
In Musk's vision, those places on Earth would include New York and London. His concept would put passengers on a boat that would take them to a SpaceX–owned ocean barge, where a BFR would be waiting. Passengers would then strap into a seat before being shot into space at 17,000 miles per hour. Those on the rocket would experience temporary weightlessness before the craft turns back toward Earth and lands on another, identical barge. Musk claims that such a trip could connect travelers from New York to London in just 29 minutes for "about the same as full-fare economy in an aircraft." A video released by SpaceX (above) even claims that the rocket could make trips between any two cities on the planet in less than an hour.
This might sound like complete nonsense—Musk has been widely criticized for overhyping many of his projects. But SpaceX has seen tremendous progress in recent years. After years of failures and mishaps, the company has mastered the art of recycling rockets by landing them on drone barges in the ocean after being launched into low-Earth orbit.
Musk also drew headlines in New York over the summer when he tweeted that he had gotten an informal approval for The Boring Company (his tunnel-digging initiative) to build an underground Hyperloop train that would make a trip from the city to Washington, D.C., in 29 minutes (he really likes the number 29, apparently).
SpaceX has not yet released any detailed plans for inter-city trips made on the BFR, but rest assured that New Yorkers will hold out hope for pretty much any idea that could save them a bit of time.
Sign up to receive great Time Out deals in your inbox each day.