The Village Halloween Parade is the world's largest Hallows' Eve procession, not to mention the only major nighttime parade in the U.S. (and Whoopi Goldberg agreed to be the Grand Marshall this year!). So don't just go to the parade—Be a part of what the parade the creators are calling the "most wildly creative public participatory event in the greatest city in the world". How, you ask? Here are five foolproof tips.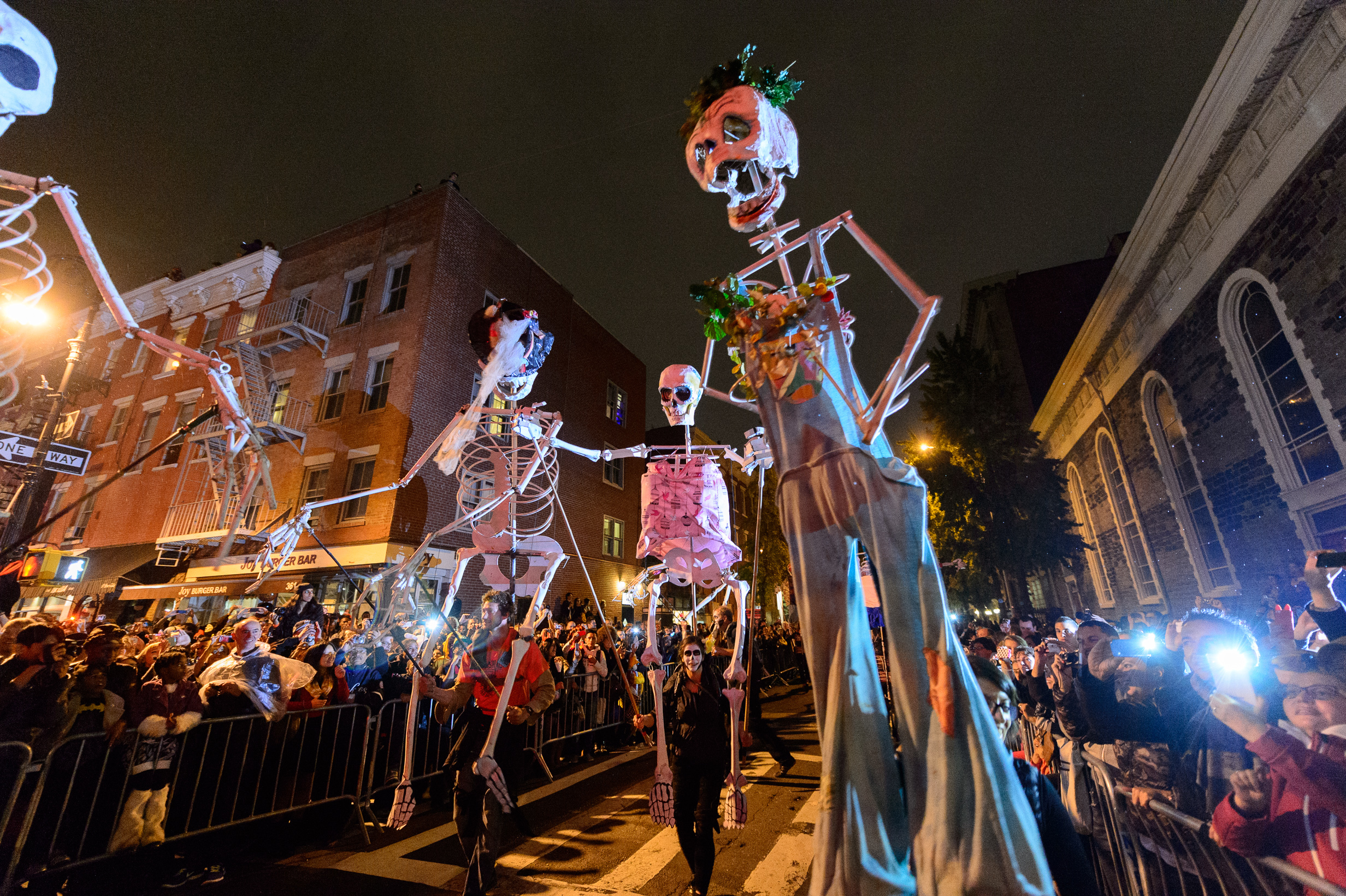 Village Halloween Parade
Make sure you wear a costume! And none of that "this is my costume" T-shirt nonsense. You can get as crazy (and as raunchy) as you want—last year a "skier" built a whole mountain around herself, and many painted costumes involved, well, just paint. Simply attending enters you in the annual contest, but make sure you show up at the Canal Street and Sixth Avenue entrance to get noticed. Need ideas? Start with this year's theme, the Garden of Earthly Delights. Sexy tree, anyone? No?
Arrive on time. Showing up after 9pm could mean not marching in the parade, which would be a bummer. Don't be that guy yelling, "I coulda been a contender!". If you know you can't make it in time, though, don't fret. You won't be in the parade, but you can still see the brilliantly creepy and oversize puppets from the sidelines (and those are arguably the best part, anyway).


Know your route. Any streets intersecting with the parade will be closed by 6pm. Check the map (below) and plan accordingly, because those barricades are no joke.
Google map of Village Halloween Parade route
Don't be obvious with your booze. Everyone wants to have a good time, but police will definitely be on the lookout for open containers. A better idea may be to pre-game before and/or bar-hop after the parade at one of the many Halloween-decorated pubs.
Hit up the Webster Hell after-party! The only tickets left are $70, but with the line up of fire performers, ghoulish go-go dancers and a (fake) live reenactment of a virgin sacrifice, we think it's
well worth your Hallows' Eve investment.
The Village Halloween Parade starts on Sixth Ave at Spring St and goes to 16th St. Fri 31 7–10:30pm.