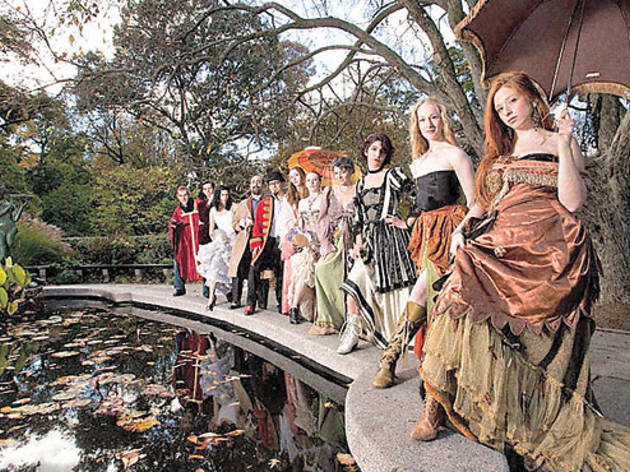 10 reasons not to miss the fourth annual New York Poetry Festival
This annual celebration of poetry is much more than just, well, poetry
Berl's Poetry Shop
in Dumbo to
Poets House
on the Hudson, the city is a pretty sweet spot for poetry lovers. Not yet a fan? As the
New York Poetry Festival
returns to Governors Island for its fourth year, featuring more than 60 poetry organizations and 250 poets over two days, no time is better than now to open your heart and give prosody a chance. if you still need convincing, here are ten reasons not to miss the free fest: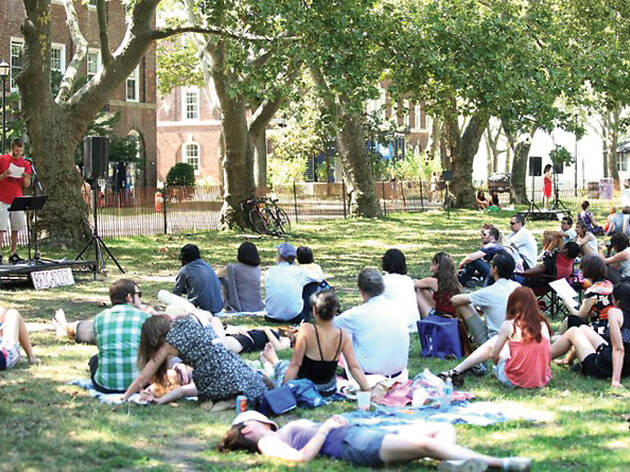 Photograph: Lawrence Schwartzwald
Pulitzer Prize–winning Irish poet and New Yorker poetry editor Paul Muldoon also moonlights as a musician and lyricist; see him on the guitar when the Wayside Shrines plays on Saturday at 3pm.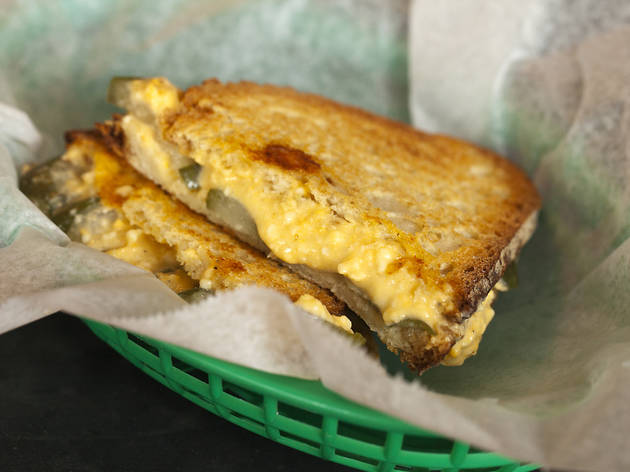 Photograph: Dominic Perri
You know what goes great with lines of verse? Grilled cheese. Good thing the Morris Grilled Cheese Truck will be nearby to satisfy your nonpoetic hungers, as well as Big D's Grub, Mud Coffee and the Palenque Colombian Food Truck.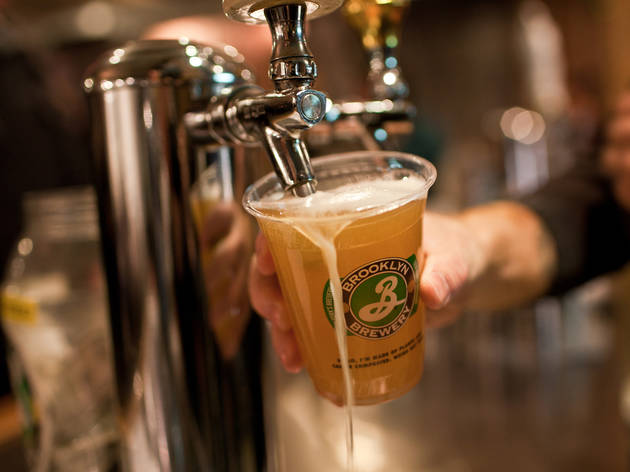 Photograph: Michael Kirby Smith
What goes even better with poetry than food? Booze—lots and lots of it. Brooklyn Brewery is providing beer for the weekend, so for a small price, you can grab a brew, a spicy michelada, or be classy and sip a mimosa while a coterie of poets charms your ears.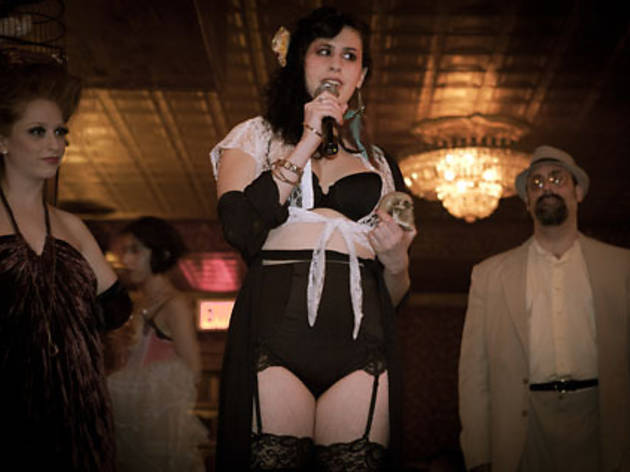 Photograph: Zenith Richards
The folks behind the Poetry Society of New York and the festival also organize a regular performance-art event called the Poetry Brothel, and an iteration of the risqué gathering will inhabit a house on Colonels Row all weekend. Expect one-on-one readings in a candlelit setting.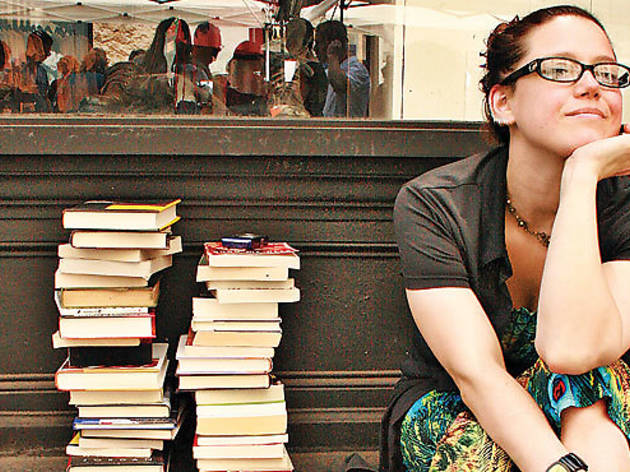 Photograph: Scott Korn
Let's just put it out there: Poets have good taste. And you can see it in action at the Vendor's Village, where local presses and organizations will sell books, tote bags and other goodies, like nonprofit Brooklyn Poets' brilliant verse-inspired T-shirts.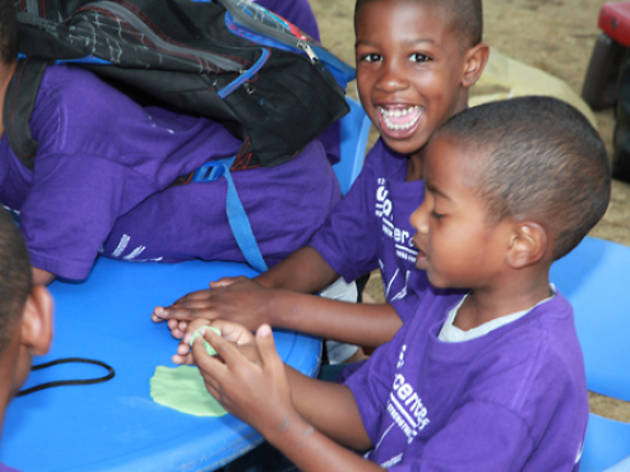 The wee ones won't have to sit still while the grown-ups have their literary fun: The festival will also host a kids-only poetry stage, writing games and the Poetree Forest—a balloon-filled space to inspire small but mighty imaginations.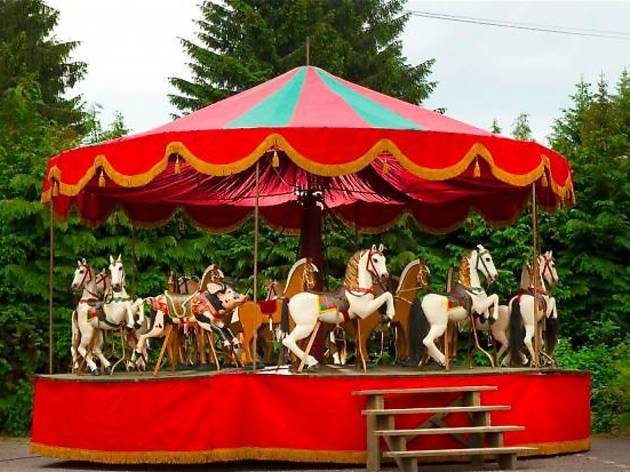 Courtesy Fete Paradiso
The fest's call for artists requested site-specific installments by visual and immersive performance artists, stating, "We love shiny things." We know at least one installment will be a home-crafted merry-go-round…with bubbles.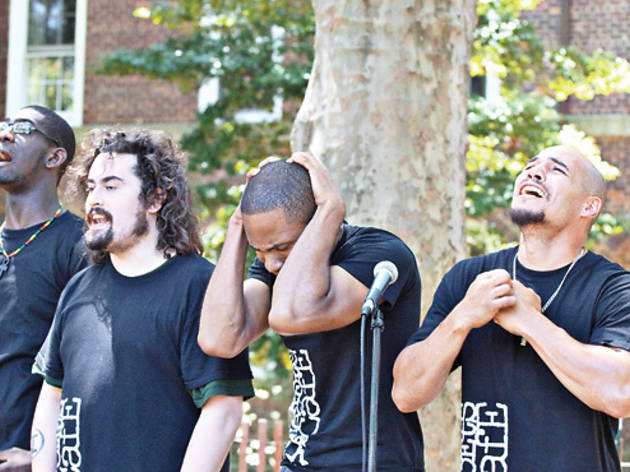 Photograph: Creative Commons/David Bledsoe/Flickr User Ennuipoet
Not just any open mike but one inside a giant ring of daisies. Anyone can sign up so you may be privy to some of the city's most exciting, budding poets. Or take a few sips of liquid courage and sign up yourself!
9. The Typewriter Project!
This unique, citywide experience launches at the festival: You'll find a tiny writing den, complete with typewriter, where visitors can contribute to a running narrative, which will be preserved on scrolls. In other words, put down your phone and go temporarily analog.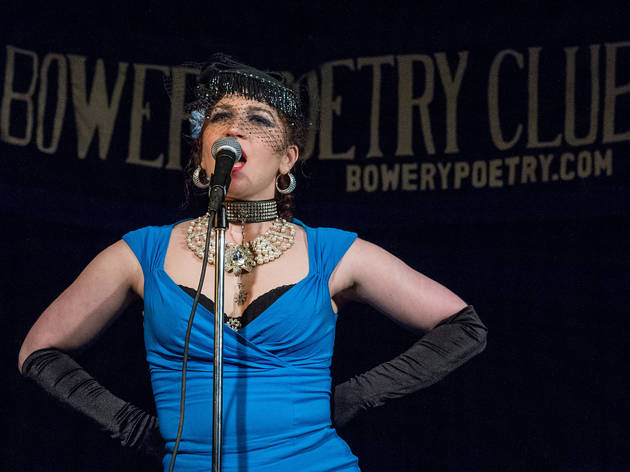 Photograph: Filip Wolak
10. And, yes, <span style="color: #80bfff;"><a href="http://newyorkcitypoetryfestival.com/event-schedule/" ref="nofollow">poetry readings!</span></a>
Don't make us choose! Okay, if we were forced to pick three…no, wait, four must-see readings, they would be:

Coconut Poetry, featuring Stephanie Berger, Leopoldine Core, Natalie Eilbert, Carina Finn, Alexis Pope, Emily Toder and Leah Umansky. Sun July 27 at 4:30pm

Five Quarterly, featuring Rosebud Ben-Oni, Ashley Lambert, Connie Mae Oliver, Christina N. Drill and Vanessa Gabb. Sat July 26 at 5pm

Shitluck Reading Series, featuring T. Fleischmann and Lonely Christopher. Sun July 27 at 12:30pm

VIDA: Women in Literary Arts, featuring Cathy Linh Che, Idra Novey, Camille Rankine and Morgan Parker. Sun July 27 at 4:30pm
Attend the event!
For the last three years, poetry reading series and poetically minded organizations—from NYC and beyond—have taken over Governors Island for two days, creating a stage for both celebrated and up-and-coming poets. This year, the crew of the Poetry Society of New York does it again, presenting readings from more than 250 poets and 60 organizations.
Best selling Time Out Offers