Book review: Don't Kiss Me by Lindsay Hunter
An audacious and jarring new collection of stories forces the reader to contemplate the beauty in the ugliest of phenomena.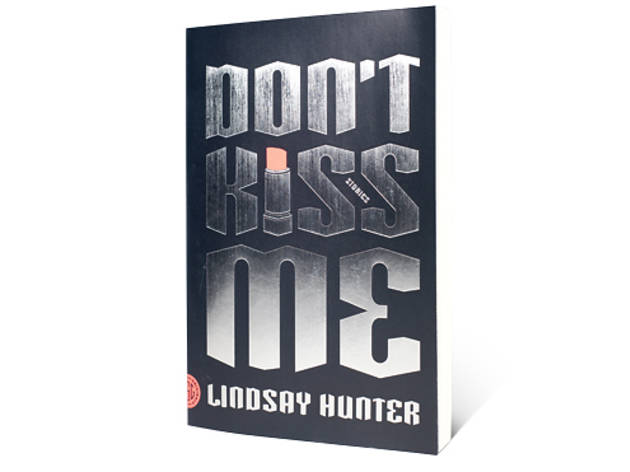 By Lindsay Hunter. Farrar, Straus and Giroux, $14.

Lindsay Hunter's jarring new collection exposes sordid and vulgar aspects of daily life while injecting them with elements of the fantastically gruesome. These stories explore the sometimes violent and degrading aspects of burgeoning sexuality.

The postapocalyptic hellscape of "After" outlines the physical disintegration of family members who become lustful zombies. Disjointed grammar and rhetoric mirror the subversive content. "Candles" channels the obsessive inner monologue of a lonely woman who pines after a candle-store employee in the mall. As an obese girl ponders her problems in "Heart," Hunter's poetic language lashes us: "When I feel rotten I pretend all that sweat is blood, my insides pouring out, the sky above me narrowing to a speck till there ain't no sky and there ain't no me."

The author's vulgar tone and shocking dialogue cut to the quick, but do not entirely obscure our ability to feel loss and sympathy. Hunter is especially audacious in her treatment of child sexuality and incest. In broaching these subjects, she illuminates the symbiotic relationship between fear and desire. The collection creates a genuine sense of discomfort, forcing us to contemplate the presence of beauty in the ugliest of phenomena.
Buy Don't Kiss Me on Amazon

Get Don't Kiss Me on your Kindle