Heads up! We're working hard to be accurate – but these are unusual times, so please always check before heading out.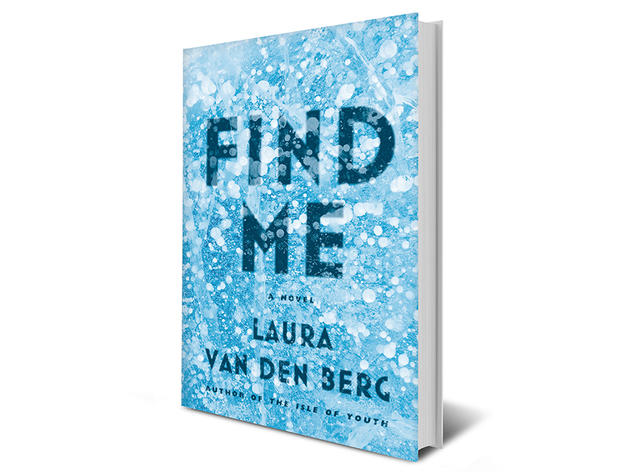 Book review: Find Me: A Novel
As victims across the country forget their names, one woman's memories won't let her go
Time Out Ratings: 5/5 stars

By Laura van den Berg. Farrar, Straus and Giroux; $26

What is memory but the telling of a story?" This could easily be the epigraph for Laura van den Berg's debut novel but is, instead, a line found in her own book. In some future time, a pandemic of forgetting, followed by death, has gripped the United States. It's not the end of the world—the sickness is contained within the U.S. and kills many but not all—yet it's certainly the end of something, and the beginning of new ways to assemble one's own life story, particularly for Van den Berg's narrator, Joy Jones.

Pre-plague, Joy was a grocery store employee, perpetually getting high on cough syrup and riddled with residual anxieties after being abandoned as an infant and floating through foster homes. Post-pandemic, Joy lives in the mysterious Hospital, where a doctor and nurses try to find a cure via a group of apparently immune patients. But though the disease and the Hospital initially seem critical to the fictional world, they are actually, slyly, the backdrop for a much more poignant narrative about memory, family and the construct of self. Literary dystopian novels are all the rage, but why? What seems to be at the heart of this ubiquitous genre is the desire to strip away contemporary life's complications, leaving an essence of what constitutes personhood. And that's where Van den Berg, with her sharply honed skills as a short-story author and her sense for the strangeness of life, creates an unforgettable and, against all odds, unique tale.

A brief overview of the ostensible plot: As the Hospital's functions begin to wither, Joy escapes and begins a journey to meet her birth mother. The story weaves between Joy's current situation—depicted in the propulsive present tense—and flashbacks to memories she retains. As Joy travels toward her mother's supposed home, she reminisces, confronting her own repressed traumas, and her seemingly accidental insights illuminate the dark spaces of the mind. Pages are pocked by the gentle horrors and the unexpected revelations of the everyday, as in, "We all choose our dungeons" and "Maybe I wouldn't mind becoming a myth."

Find Me eases into itself, and the deeper we venture into it, the more glorious the book becomes in its embodiment of doubt and self-scrutiny. Because, whether faced with abandonment or a nationwide pandemic, the question we all, as people, return to is pure. As Joy puts it: "The truth is I'm still trying to understand what kind of person to be." And at its core, Van den Berg's debut is a keen examination of trying to live under the weight of that choice, and the weight of all else we can't choose.

THE BOTTOM LINE: Van den Berg's dystopian debut novel blossoms into a timeless chronicle of self-discovery.


Buy Find Me: A Novel on Amazon

Get Find Me: A Novel on Kindle