Book review: Lexicon by Max Barry
This thriller, in which words become not just tools of coercion but deadly weapons, is laden with more subtext than others of its genre.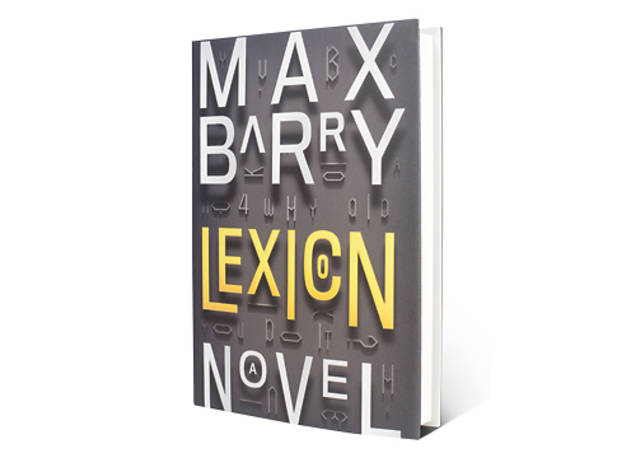 By Max Barry. Penguin Press, $27.

Michael Hutchence, the late frontman of the band INXS, once memorably sang, "Words as weapons / Sharper than knives / Makes you wonder how the other half die." In his latest thriller, Lexicon, Australian writer Max Barry puts this sentiment under the microscope, looking at language as a tool of persuasion, power and incredible violence. As in previous works Jennifer Government and Company, the author explores his fascination with insidious, mysterious underground organizations and dystopian societies.

In Lexicon, an organization known as the Poets trains promising young students to control people's minds and actions using particular combinations of words. Gifted candidate Emily Ruff is sent to the training facility near Arlington, Virginia, and begins learning this deadly trade in earnest. Once the Poets' leadership discovers that she has become romantically involved with another student, however, she is dispatched to a backwater town in Australia for a particularly sinister mission.

Barry has a gift for spinning complicated plots that aren't weighed down by their intricacies. His prose here is dark and incisive, and he creates sympathetic (and often quite funny) characters. There's nothing inherently scary about words, and yet the author acknowledges that they have the capacity to throw entire societies into chaos, Tower of Babel-style. In Barry's world, evil dwells in the everyday ways the public is manipulated by language—through politicized media, push polling and targeted advertising—and words become as frightening and lethal as a looming pandemic. All this makes Lexicon more sophisticated and laden with subtext than your average genre thriller, and clearly reaffirms Barry's status as a gifted purveyor of suspense.

Sponsored listing
Amorina
This Prospect Heights pizza and pasta joint has a dedicated following among the neighborhood's residents. The menu reads like any typical old-school Italian restaurant, but the focus on seasonal ingredients sets Amorina apart. The special "Will to Live" pizza changes nightly—one day, it could be made with fresh ramp pesto and mozzarella, and the next, it could be a meaty sausage pie. Classics like the margherita ($12) and tricolore ($15) pizzas make an appearance, as do more inventive options like the gorgonzola e frutta, with wine-soaked figs, caramelized pears and a drizzle of honey. If you want something other than a slice, there's plenty of pasta to choose from—think rigatoni with cremini and porcini mushrooms ($15.50), baked ziti with smoked mozzarella, stewed tomatoes and bechamel sauce ($15) and eggplant parmigiana ($15). The restaurant serves up all kinds of traditional sweets for dessert, like ricotta cheesecake with orange and a flourless chocolate cake with caramel (both $7).
Venue says: "Will To Live Pizza: Ricotta, Roasted Winter Squash, Caramelized Onion, Speck"