Book review: Nine Inches by Tom Perrotta
This collection of short stories is comparatively low stakes for Perrotta, but the sad and hilarious tales again prove his talent for delving into suburban ennui.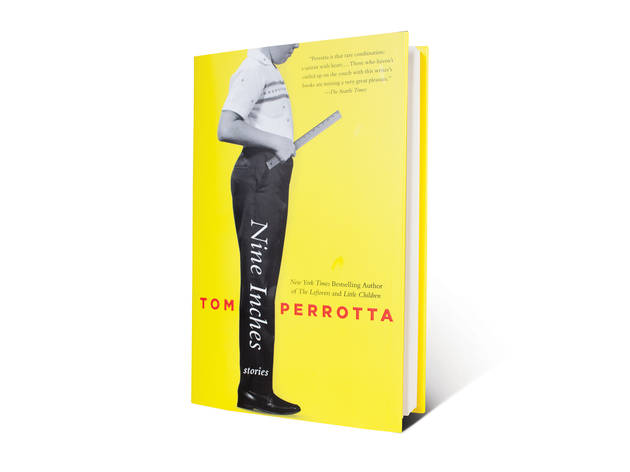 By Tom Perrotta. St. Martin's Press, $26.
Tom Perrotta has proven time and again that he has a tremendous gift for telling darkly comedic tales of suburban ennui, as seen through the eyes of a seemingly endless stable of hilariously sad (and sadly hilarious) protagonists. Perrotta's latest book, an ingratiating collection of sublimely paced short stories, filled with masterful character sketches and comically vexatious scenarios, extends his streak. Following the heavy subject matter and pronounced ambition of his 2011 apocalypse novel, The Leftovers, the collection serves as a comparatively low-stakes but utterly winning palate cleanser from a great American author.

"One day you feel pretty decent, the next you're a wreck," muses one of his characters, a football player whose athletic promise and enthusiasm are stripped away after an injury. This could be the mantra for anyone in Nine Inches: the lonely math teacher who obsesses over student feedback on a "rate my teacher" website; the rudderless high-school graduate who is stuck delivering pizzas after his college ambitions are thwarted; the grandfather who uncovers disturbing truths in his neighbor's garage; the doctor who loses everything after a drunken mistake.

The author's uncanny finesse with treading the line between the broadly comedic and nearly maudlin by dint of spare language and quiet observation is the gift that separates him from so many chroniclers of our time. Fortunately for his lovably flawed protagonists (and for us), the author nearly always allows for some sliver of hope.