Book review: Odds Against Tomorrow by Nathaniel Rich
An exciting and terrifying vision from novelist and science-minded journalist Rich imagines a plausible New York City disaster.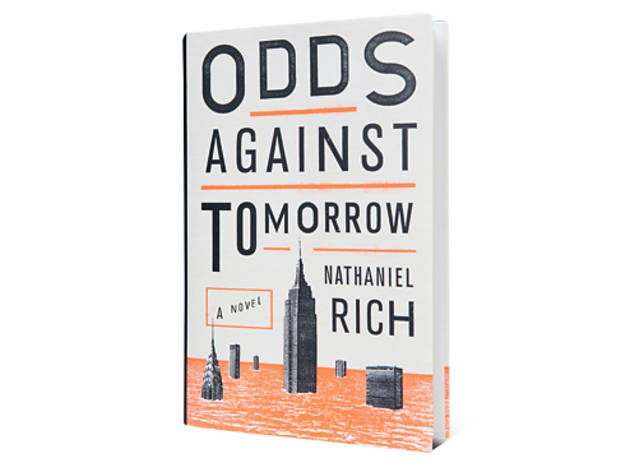 By Nathaniel Rich. Farrar, Straus and Giroux; $26.
Disaster, like sex, sells. Tales of spreading pandemics, rampaging killer robots and humans succumbing to nature's onslaughts transfix readers and rake in the cash. Nathaniel Rich's captivating novel examines the details of destruction, as well as our tendency to alternately deny, embrace and profit from it. The novel benefits from our thirst for impending doom, as foreshadowed by October's spoiler, Hurricane Sandy.

Recent college grad Mitchell Zukor brims with fear of seismic mayhem and various plagues in the making, and he has the proclivity to mathematically divine the probability of their onset. He uses these calculated doomsday scenarios to scare up business for FutureWorld, a burgeoning consulting group that indemnifies corporations from financial losses in cases of disaster. When a series of storms destroy New York City, Mitchell becomes a prophetlike figure in the postapocalyptic landscape.

Born in New York City and residing in New Orleans, the author—who is son to Frank and brother to Simon—uses what he's learned about potential wreckage and ongoing ruin to tell a story with precision and empathy. As in his first novel, The Mayor's Tongue, Rich enchants with vivid characters and attention to their idiosyncrasies. Since New Yorkers have recently witnessed a small-scale version of Rich's vision, they will grasp the enormity of his imagined tempests and the dread that comes with them. The accessibility of both the story and the science in this highly approachable novel makes the read all the more exciting and terrifying.
Buy Odds Against Tomorrow on Amazon

Get Odds Against Tomorrow on your Kindle