Heads up! We're working hard to be accurate – but these are unusual times, so please always check before heading out.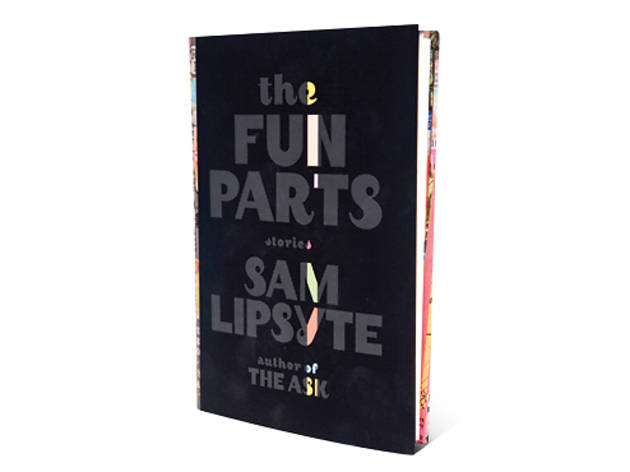 Book review: The Fun Parts by Sam Lipsyte
The frauds and failures in Lipsyte's short stories provoke delectably black laughter and a worthwhile grapple with grim pathos
By Sam Lipsyte.
Farrar, Straus and Giroux, $24.
Assume the fun parts of the lives of Sam Lipsyte's characters are not like the fun parts of our own. After all, the sniveling students, bumbling drug addicts and would-be TV messiahs who populate his stories are cartoonish failures. Their lives are shams, their valiant schemes flop, and they're not likely to emerge from the deep holes into which they've dug themselves. Their world isn't our world. So why, then, through the sweet, dark waves of schadenfreude, does a reader experience a sting of recognition?
Consider: A Jewish former junkie entertains the advances of a man covered with swastika tattoos in "Deniers." A scraggly, lippy birthing coach (or, as he prefers, "doulo") imposes upon his postpartum clients in "The Wisdom of the Doulas"; things become increasingly violent as he nears the loss of his certification. "This Appointment Occurs in the Past" tracks a once-promising blowhard who encounters an old college friend seeking retribution with a dueling pistol.
These tales, which have been published in
The New Yorker
and elsewhere, continue to prove what Lipsyte's novels have suggested: He's producing some of the purest social satire written today. His foppish frauds—their awkward or treacherous gestures, the union of high and low diction in their scorching dialogue—fuel the grim pathos and black laughs that follow. The author's targets may seem to be eccentrics like a self-satisfied shot putter or the domineering weirdo known only as Dungeon Master, but it's the unattainable hopes and naked fears tangled up in their lives, and the lives of their observers, that maximize the characters' potency. While it's tempting to disavow Lipsyte's deadbeats, embracing their failings means seeing our own more clearly.
Buy The Fun Parts on Amazon

Get The Fun Parts on your Kindle