Heads up! We're working hard to be accurate – but these are unusual times, so please always check before heading out.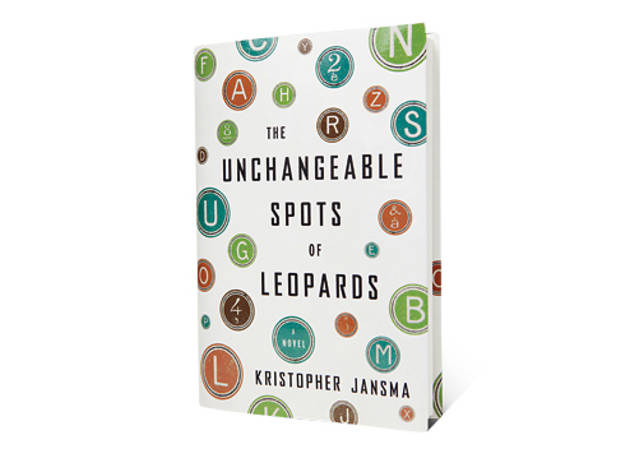 Book review: The Unchangeable Spots of Leopards by Kristopher Jansma
A breathless debut novel about artists sidesteps pretense, steals wisely, and provides brutal truths about love and friendship.
By Kristopher Jansma. Viking, $27.
Nearly every aspect of Kristopher Jansma's first novel announces it as a debut: A young protagonist dreams of becoming a great writer, falls in love with an unobtainable girl and becomes enamored of a new friendship. But this authorial introduction has the hallmarks of many other remarkable authorial introductions: It simultaneously ingests and reinvents its predecessors.

"I've lost every book I've ever written," begins Jansma's narrator. (We never learn this protagonist's name, but instead see him through glimpses of these ostensibly lost volumes; as more and more passages are revealed, Leopards becomes a book within a book within a book.) This man chases what he calls the "slant" of the truth, from New York to Dubai, fibbing about his identity at every step. His love interest, actress Evelyn Lynn Madison Demont, rides her talent for artifice into a marriage with a prince. Julian McGann, his best friend and fellow novelist, writes a groundbreaking book that makes Julian famous. As the narrator pursues this duo in his quest for the truth, he ironically descends into a decadelong tapestry of lies.

Somehow, Jansma is never weighed down by what might be mountains of pretense. Instead, there are vital lessons about how a man defines himself, and brutal truths about the nature of friendship and romantic love. Though one might recognize bits of Dickens, Fitzgerald or Hemingway, this is simply a good case of stealing from geniuses. It's a breathless work that celebrates literary tradition, while making a strong case that its author belongs on the shelf beside his forebears.
Buy The Unchangeable Spots of Leopards on Amazon

Get The Unchangeable Spots of Leopards on your Kindle