Heads up! We're working hard to be accurate – but these are unusual times, so please always check before heading out.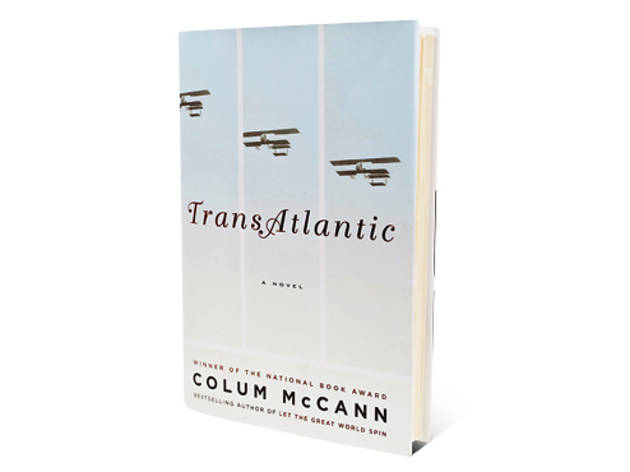 Book review: TransAtlantic by Colum McCann
McCann's new novel not only traverses time and space, but proves itself a supple, disarmingly casual work connecting the historic with the everyday.
By Colum McCann. Random House, $27.

These days, any Tom, Dick or Harry can write about about multiple, tenuously connected protagonists called Tom, Dick and Harry. In a few short years, the novel comprising linked short stories has gone from innovative conceit to stylistic posture. But when reading a title such as Colum McCann's TransAtlantic, it helps to remember those like McCann (and his biggest hit, Let the Great World Spin), who helped create the current fascination with the form.

The book begins with a series of remarkable successes: In 1919, Jack Alcock and Teddy Brown make a historic flight across the Atlantic Ocean; Frederick Douglass is received in Ireland as a free man in 1845; and American Senator George Mitchell helps to broker peace in 1998 Northern Ireland. From there, it bounds both backward and forward in time, recounting the nobly lived—if ostensibly prosaic—lives of those touched by these historic events: Inspired by Douglass, housemaid Lily Duggan flees to the U.S.; aging journalist Emily Ehrlich (who wrote about Alcock and Brown's flight) lets go of her adult daughter, Lottie; sometime later, Lottie's family copes with a loss caused in part by Ireland's political turmoil.

Though there is as much atmosphere here as action, McCann's unmistakable style—quick, clipped fragments that create impasto impressions of people and places—keeps these tales aloft. Each story outgrows its connection to its predecessors, and the novel simply, slowly supplants any sense of ostentation on the author's part. TransAtlantic reveals itself to be not just a piece that traverses time and space, but a supple, disarmingly casual work about how significant occurrences arise from recognizable, pedestrian struggles.

Buy TransAtlantic on Amazon

Get TransAtlantic on your Kindle