Heads up! We're working hard to be accurate – but these are unusual times, so please always check before heading out.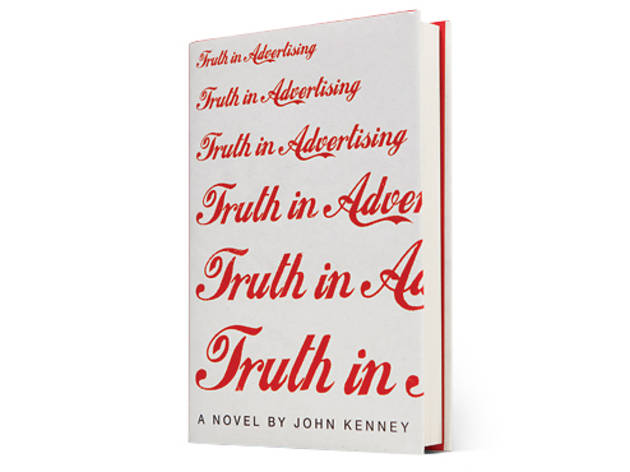 Book review: Truth in Advertising by John Kenney
Kenney's debut novel—a hybrid of corporate satire, intense family drama and romantic longing—is periodically entertaining but mostly frustrating
By John Kenney. Touchstone, $25.

Finbar Dolan, the protagonist of John Kenney's debut novel, is a copywriter at an elite New York advertising agency. Approaching 40, Dolan finds himself in a state of solipsistic meditation over the trajectory of his life and career. A recently broken engagement has left him discomposed: ambivalent about life, work and the very purpose of his being. As the story advances, Dolan must face both the terminal illness of his much-hated father and the last-minute assignment of a Super Bowl commercial. On top of this, a rom-com-style intrigue brews between Dolan and the best friend with whom everyone already knows he is in love.

The perplexing Dolan both seethes with entitlement and overflows with self-loathing. Though imagining himself devilishly silver-tongued, his constant sarcastic ripostes play more like the self-conscious gibes of an overzealous schoolchild than Wildean wit. It may be that Kenney purposefully renders Dolan as too immature to be certain of a single core belief. More likely, the first-time novelist cannot persuasively tie together the disparate elements of his main character's persona.

Truth in Advertising is a periodically entertaining but mostly frustrating hybrid of corporate satire, intense family drama and romantic longing. Established copywrither Kenney provides winning characters and a raft of humorous insights into the advertising racket. But at too many junctures, the story feels disjointed and tonally dissonant. Events antic and heartfelt unfold on the same page, and episodes of light comedy mix uneasily with tragedy—it's as if the story itself, like its hero, just can't decide what it wants to be.
Buy Truth in Advertising on Amazon

Get Truth in Advertising on your Kindle