Winter can be harsh, especially after breaking up with a significant other: All you have left for warmth is soup and wool. With this fun crop of graphic novels, dealing with the all-consuming angst and delight of young love, however, you can not only remind yourself of the fool you once were, but also fill your head with visions of perfect revenge as you spill lentils on your cardigan. Discover what TONY learned from this collection of fictional diaries and epistles, and plot your vengeance accordingly.
Tina's Mouth: An Existential Comic Diary (By Keshni Kashyap with illustrations by Mari Araki. Houghton Mifflin Harcourt, $19.)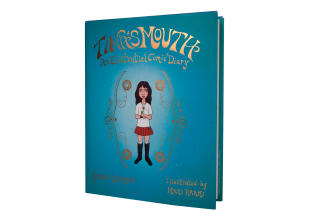 The lovey-dovey setup: While attending private Yarborough Academy in Southern California, 15-year-old Tina Malhotra begins a diary addressed to Jean-Paul Sartre for an elective class in existential philosophy. As she dreamily ponders J.P.S.'s maxims and cockeyed visage, teenage traumas transpire: She has difficulty fitting in with her peers, her best friend shuns her, and she falls in love with a gregarious skateboarder named Neil Strumminger.
How the relationship falls apart: Despite getting lost in the "heavenly and mysterious expanse" of his mouth on a couple of occasions, Tina finds her hopes dashed when she catches the caddish Neil in flagrante delicto with a former confidant.
Revenge plan: Living well
Effectiveness rating: With a sweet navet and a nice marriage between light, funny confessions and creative, childlike drawings, Tina's Mouth paints a positive future for its heroine, without bitterness.
Buy Tina's Mouth: An Existential Comic Diary on Amazon

Get Tina's Mouth: An Existential Comic Diary on your Kindle
I Hate You, Kelly Donahue (By Mark Svartz. Adams Media, $14.)
The lovey-dovey setup: From the first day she says hi to him on the elevator at his new job, a fictionalized Mark Svartz announces in his journal he has it in for Kelly Donohue: "I vow to physically defeat her in a physical fight to the death. Physically!" Day after day, Mark plots ways of destroying the object of his obsession, even while, it seems, he's being nice to her. Purportedly drawing closer to his target, Mark eventually dates, has "inter-horse" with and contemplates marriage to Kelly.
How the relationship falls apart: On the day Mark schedules her demise, Kelly breaks up with him via text message.
Revenge plan: Deciding that a murder postbreakup would be expected, Mark damns her to a long life of "your Twilight books...and your goddamn Dave Matthews Band CDs." And for a rebound? Fleeing NYC, Mark meets Beth Erikson on a plane and vows to destroy her.
Effectiveness rating: In this quippy, feverish love story in reverse, adman Svartz finds an incredible number of permutations within in limited premise and keeps his copy fresh throughout. This detailed replication of a personal journal may prove that revenge is best served droll.
Why We Broke Up (By Daniel Handler with illustrations by Maira Kalman. Little, Brown, $20.)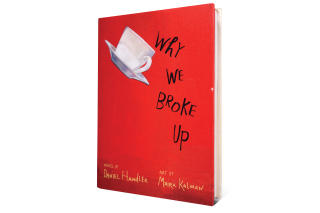 The lovey-dovey setup: Min, a film nut who despises being called "arty," and basketball jock Ed make an unexpected connection at a party. Despite their differences, and discouragement from their respective cliques, they quickly become inseparable. The duo makes it for a month as Min goes to basketball games and Ed agrees to help host a party for an obscure film star. They kiss and do "everything but" before Min loses her virginity to her experienced boyfriend.
How the relationship falls apart: Min is crestfallen when she finds a loving bouquet from Ed addressed to another girl at school; at the same time, she discovers that the film star they bonded over is dead.
Revenge plan: Dumping a box filled with every artifact of significance from their relationship on Ed's doorstep, along with an excoriating missive
Effectiveness rating: Though its characters and scenarios feel two-dimensional at the book's open, experienced YA author Handler (a.k.a. Lemony Snicket) finds poetry in the woe as the story moves forward. And if a cheater were to see would-be keepsakes the way Kalman's charmingly evocative artwork paints them, he or she might feel more sorry.
Buy Why We Broke Up on Amazon

Get Why We Broke Up on your Kindle