Heads up! We're working hard to be accurate – but these are unusual times, so please always check before heading out.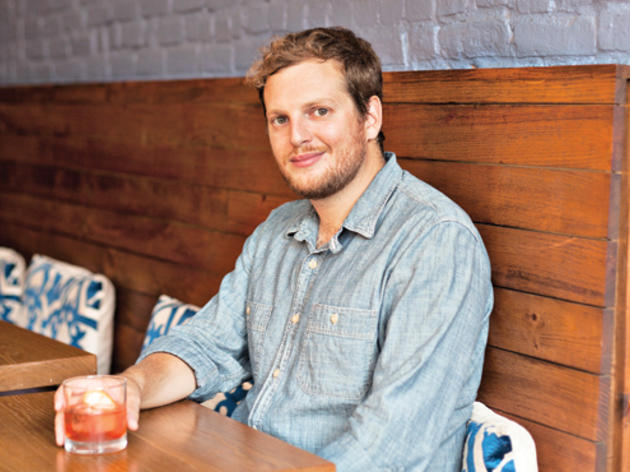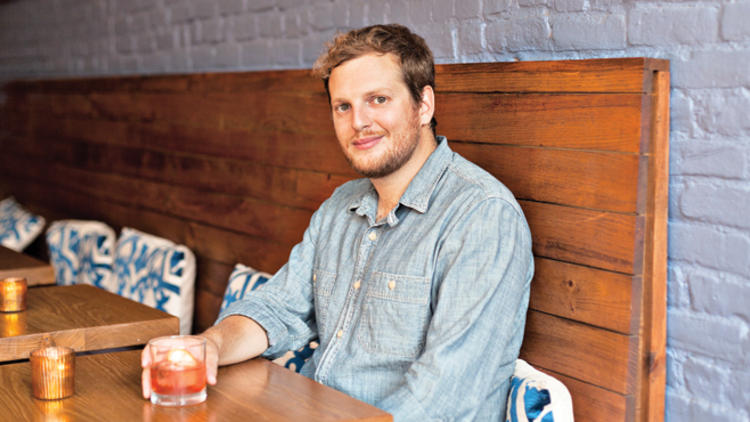 Justin Taylor interview: 'I don't always want to write about the same disaffected, angsty dude'
The Brooklyn author opens up about his new story collection, his favorite New York writers and the number of Grateful Dead references in his books
Bar San Miguel
in Carroll Gardens. His third book,
Flings
—following a critically acclaimed
story collection
and a novel—is out this month, its sharp prose, wit and deeply sympathetic characters cementing Taylor's place as one of the contemporary masters of the short story. Over a round of
mescal old-fashioneds
, we chat about how this remarkable book came to be.

What was your experience collecting the stories in Flings?
With my first book
Everything Here Is the Best Thing Ever,
the manuscript was basically every story I'd ever written that I thought was any good. My first editor, Michael Signorelli, helped me turn it from a pile of stories into a book. About a year before I finished
Flings
, I looked over my files and thought, This feels like most of a collection. And so I was able to look ahead and say, "Well, how many more stories do I need? And what stories are not here that are maybe suggested by those already written?"
Also, the reviews of the first book taught me a lot. It was interesting, apart from good or bad reviews, to watch a kind of consensus build in terms of what most critics seemed to think I was doing and where they thought my interests lie. I don't think it changed what I write or the way I write, but it did give me a more in-depth sense of how I was being read, and perhaps of how to read myself. So with
Flings
I felt that I was able to see certain themes emerging as they were emerging, whether than waiting to be told later what I'd done.
It's kind of like a free workshop. Everybody's workshopping your book.
Yeah, everybody's workshopping the book, and it's too late to revise it and you can't turn it back in.
You do a wonderful job inhabiting different types of people as characters, at various ages, from varied backgrounds—what's your process?
I don't want to always write stories about the same kind of disaffected, angsty youngish dude. Everyone assumes he's a proxy for the author, which is frustrating because he usually isn't. But it can also be frustrating because sometimes he is, and there are better places to hide than in your own skin. Anyway, I realized that just because a story has someone demographically like me in it, that character shouldn't automatically get protagonist status. There are, of course, still angsty youngish dudes in this book, but they had to earn their place at the table in a way they didn't before.
Do you feel like you learn things from writing these characters?
I guess so. You must. You'd like to think you learn something about those people and what it feels like to be them, but you hope for that experience with any character you write about, however similar or dissimilar they seem to you, the writer.
Do you find that you usually start a story with one component, a line, a situation, a character?
I usually have a very specific idea for a scene, often a climactic scene, and I try to write a beginning that will put me on a path to that ending. Then, almost invariably, I can't get there. So a story is written with a set trajectory in mind, and then its success is measured by how far off-course it gets from wherever it was supposed to be going.
When you were writing Flings, were there works you often revisited?
I've been reading a lot of
Saul Bellow
the last few years. Often when I get obsessed with something new, one of the ways I think about it and give myself a reason to keep reading it is to teach it. With Bellow that's been a challenge because the classes I've been teaching wouldn't justify assigning the novels, and his short stories are just so, so long. But there's this one short story called "The Old System" that is maybe the shortest of his stories, and happens also to be just perfect. Truly exemplary, teachable, but also such a deep pleasure to read. An amazement. It never exhausts itself. So that's the Bellow I teach, which in turn means it's the Bellow I know best. Eventually I'll know it by heart, all 12,000 words or whatever it is.
What else? Flannery O'Connor, I'm always reading O'Connor. Marilynne Robinson.
Housekeeping
is a novel I've loved for many years, and another mainstay of my syllabi. I also come back to Rilke and Coleridge a lot.
Do you listen to music while writing?
I don't typically listen to music while I'm writing unless the music itself is what I'm writing about. But my characters tend to listen to a lot of music. One story in
Flings
, "Mike's Song," is set mostly at a
Phish
show. And I do like to joke—although I don't think it's a joke, I think it's true—that my body of work has the highest number, per capita, of Grateful Dead references in American literature. I don't know if that's good or not, but I think it's true.
I listened to the band Low a lot while I was finishing
Gospel of Anarchy
and beginning to write this collection. I think, against consensus I'm pretty sure, that their album
C'mon
is their masterpiece. More recently, Hiss Golden Messenger, which I just discovered last December. Amanda Petrusich wrote something about a re-issue of their first record, and she's one of those journalists where if she's recommending something, you don't think twice, you just figure out where to get a copy. It took maybe a week before I'd bought their whole catalogue: Three studio albums and one live show, though there's a fourth album,
Lateness of Dancers
, coming in September. Which is exciting not only because it will be a great record but also because they're going to play Brooklyn. I missed them the last time they were here.
Who are some of your favorite New York-based writers right now?
Adam Wilson
, my neighbor about two blocks down. His book,
What's Important Is Feeling,
is a wonderful story collection, dirty and funny and full of heart. Joshua Cohen's next novel, Book of Numbers, is going to be out next year, but in the meantime his epic
Witz
is an easy one to recommend, if not necessarily an easy one to read—but then if epics were easy they'd just be really long magazines. It's a monumentally absurd, obscene, important book. Sarah Gerard—poet, fiction writer, essayist extraordinaire. Her novel
Binary Star
is coming in January from Two Dollar Radio. I'm looking forward to that. Oh, and Jess Row.
Your Face in Mine.
Maybe the best new novel I've read this year, and one of those books that seems to have appeared at the exact moment that the culture needs it to exist.
And the age-old question: What are you working on now?
I'm working on a novel. I don't know what it's about. I couldn't explain it, even if I tried. But part of it is set in Iceland.
See Justin Taylor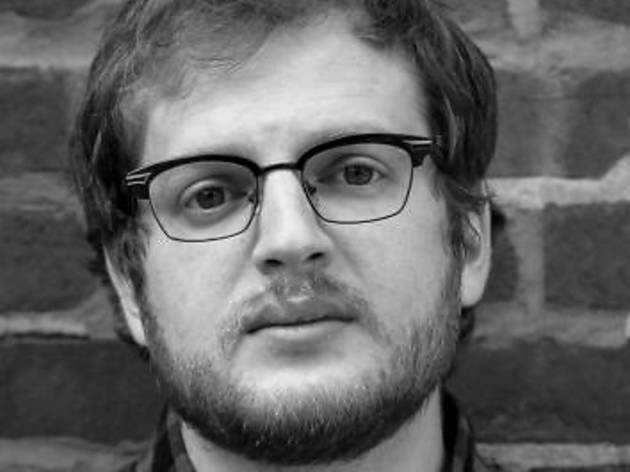 The short-story master's new collection is finally here, filled with incisive tales about writer's block, Dear John letters, insomnia, alligators and much more. Join Taylor tonight for his release party, reading and book signing.
How well do you have to know a place before you can write about it? Two talented young authors consider this question and how place is inextricably linked to writing about identity and culture in their own recent fiction.
Two of Brooklyn's literary darlings—and Carroll Gardens neighbors—discuss their new story collections (Taylor's Flings and Wilson's What's Important is Feeling) and the existential crises that plague their characters.