Review: A Partial History of Lost Causes by Jennifer duBois
An exciting debut balances love, chess, Russian politics and terminal illness.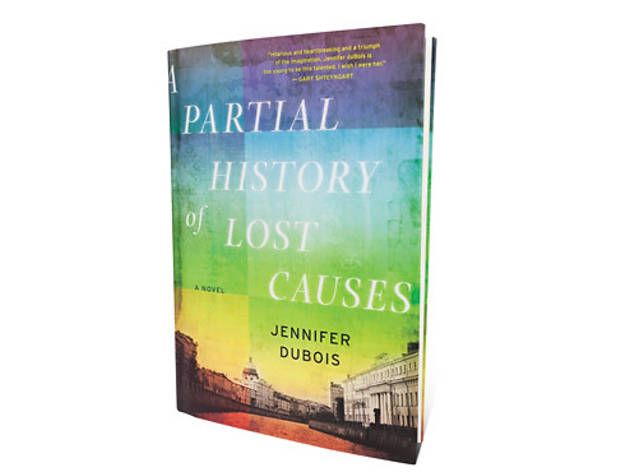 By Jennifer duBois. The Dial Press, $26.

Jennifer duBois's debut novel is an ambitious and remarkably assured work, one that adroitly achieves the daunting task of commingling love, chess, Russian politics and the ravages of terminal illness into a coherent and moving narrative.

The first half of A Partial History of Lost Causes toggles back and forth between the accounts of its two main characters, insular young academic Irina Ellison and chess prodigy Aleksandr Bezetov. Irina, who lives in Boston at the turn of the millennium, is connected by the thinnest of threads to Aleksandr, who migrates to St. Petersburg from a provincial Russian town in the late '70s. Irina copes with the idea that she will fall victim to the hereditary illness that recently claimed the life of her father. The youthful, feckless Aleksandr finds himself making common cause with a dissident democratic movement, arraying himself almost inadvertently against the KGB.

The quixotic journey that ultimately brings the older and forcefully radicalizied Aleksandr together with the crusading Irina yields much in the way of adventure, insight and revelation. Ultimately, the elegant placement of personal tragedy against a backdrop of social and political injustice recalls the dynamic tension of Milan Kundera's The Unbearable Lightness of Being. That its characters remain humane, funny and relatable throughout a thorny tale of Eastern Bloc politics is a tribute to the author's exciting, formidable talent.
Buy A Partial History of Lost Causes on Amazon

Get A Partial History of Lost Causes on your Kindle
Sponsored listing
Juanchi'€™s Burger
Juanchi's Burger started in a baseball stadium in Caracas, Venezuela, and as the line of hungry customers grew, so did the business. Founder Juan Carlos Aoun serves his signature half-pound burger in Aruba, Miami and Brooklyn these days. Head to the Williamsburg outpost for specialty burgers like the Juancheese with two patties and double American cheese ($15), the Sunny with American cheese, bacon, honey and a fried egg ($16) and the Spanish Queen with grilled chorizo, pepperjack, pico de gallo and avocado ($16). Can't decide? You can always order a few different kinds of sliders ($4.50 each). Don't forget the sides: sweet potato fries ($4), fried green plantains with cheese and green sauce ($7) and mini arepas with sour cream ($7). Wash it all down with a refreshing glass of papelón con limón with lemon ($3) or an ice-cold Goose Island IPA ($7).
Venue says: "IRRESISTIBLE HANDCRAFTED BURGERS IN THE HEART OF WILLIAMSBURG WHERE SAUCE IS BOSS"