Review: Astray by Emma Donoghue
These stories, which take their cues from historical events and extant documents, fare best when Donoghue lets her imagination wander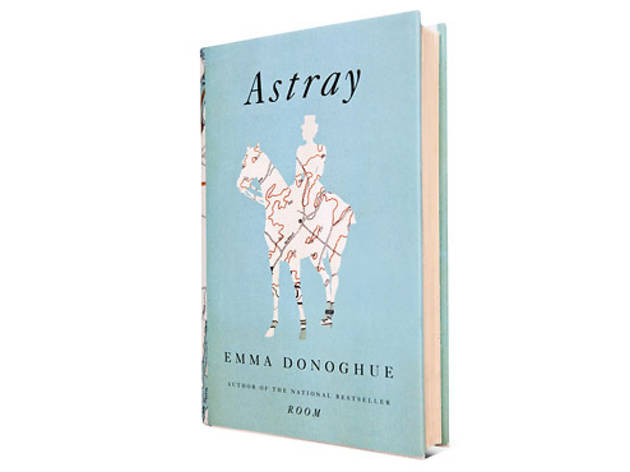 By Emma Donoghue. Little, Brown; $26.

Whether the traumatized child at the center of Room or the humanized figures in the folktales of Kissing the Witch, Emma Donoghue's characters seem thoroughly unique and alive. Her new collection, Astray, strives for much the same life, spanning continents and centuries, sometimes focusing on individuals on the periphery of historical events. Her protagonists range from a child in 1839 to the humble keeper of an elephant in the London Zoo.

Donoghue produced these stories with the aid of authentic accounts and documents, and she follows each tale with a short contextual note. It's telling that "Snowblind," the story of two prospectors in over their heads in the Yukon, relies the least on extant documents but stands out as one of the best in the book. Suspenseful tales of deception and intrigue, such as "The Widow's Cruse" or "The Body Swap," are also among the collection's highlights. But "Last Supper at Brown's," about a plan to murder a loathsome Texas slave owner, suffers when its supporting backstory is revealed; the events described might lead readers to believe an even more fascinating work was possible.

That said, Astray ends on a particularly moving note. "What Remains" examines the lives of sculptors Frances Loring and Florence Wyle. In a nursing home, the pair contrast their salad days with the end of their lives, as Loring struggles with dementia. It's at once a powerful work of fiction and an evocation of stories that are worth researching further. As the collection's best blend of fiction and history, it reminds the reader how potent a combination of the two can be.

Sponsored listing
LeGrande Lounge
Tucked into the mezzanine level of the Time New York hotel, the LeGrande Lounge serves up small plates and specialty cocktails in a secluded setting. Order something off the beer or wine list, or go for a signature cocktail like the Gold Finch with vodka, cinnamon, cream and Stumptown cold brew or the Madame's Choice with gin, honey, sage, lemon and earl grey tea (both $16). The bartenders will be happy to mix you a Moscow mule, negroni, Manhattan or another classic cocktail, too (all $15). The food options range from light bites like bruschetta ($9) to larger, shareable plates—think steak tacos with salsa verde ($20), honeyed truffle pecorino grilled cheese ($14) and fried chicken served with hot sauce and Brussels sprouts slaw ($16).
Venue says: "Live jazz music & drink specials every Wednesday from 7-11PM featuring Acute Inflections!"