Review: The Chaperone by Laura Moriarty
A sexless, middle-aged housewife elegantly overcomes fear with the help of young screen star Louise Brooks.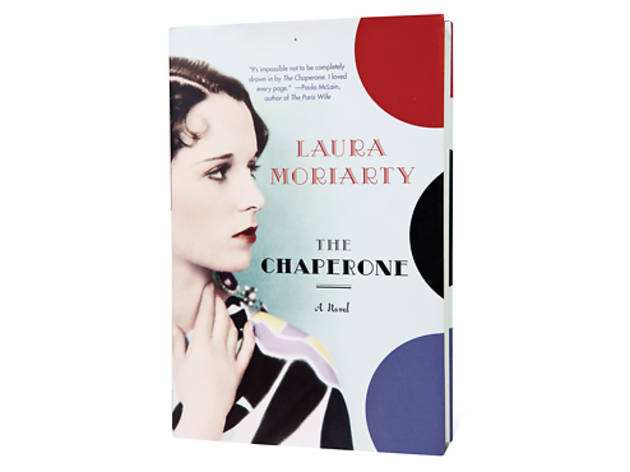 By Laura Moriarty. Riverhead Books, $27.
Time and the way it inevitably introduces change lie at the core of Laura Moriarty's novel The Chaperone. Set in the 1920s, the author's latest work chronicles a fateful summer that unites middle-aged housewife Cora Carlisle—who's trapped in a sexless marriage—with the 15-year-old future screen icon Louise Brooks.
Louise's parents ask Cora to accompany their daughter to New York City so the teen can join a prestigious dance program, but Cora has her own reason for coming to the big city: uncovering her family's roots. Cora watches as the precocious Louise scrutinizes—and ultimately eschews—racial discrimination, gender bias and the tenets of Prohibition. Inspired by Louise's freedom and frustrated by an unproductive visit with her own mother, Cora sheds her ideological corset and begins to resist convention, showing compassion for the marginalized and searching for passion elsewhere in her stalled life.
While Louise lends The Chaperone a dose of fire, the novel's heart is its heroine, who has a tougher time swimming in the seas of early-20th-century America than her ward does. As the story carries on, Moriarty's greatest strength proves to be her ability to seamlessly weave together Cora's present, future and colorful past. The story and its lessons make clear that resistance to change may be the fear of time itself. As Cora reflects, "She'd lived too much of her life so stupidly, following nonsensical rules, as if she… had all the time in the world."
Buy The Chaperone on Amazon

Get The Chaperone on your Kindle
Missing Time Out magazine?
You can still read our latest issue from the comfort of your couch
Read online