Heads up! We're working hard to be accurate – but these are unusual times, so please always check before heading out.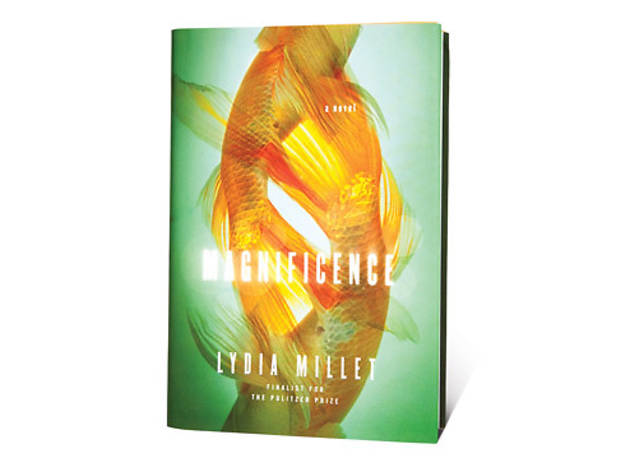 Review: Magnificence by Lydia Millet
This novel of a protagonist's meditations among taxidermied creatures is a fair-to-middling installment in a near-magnificent trilogy
By Lydia Millet. W.W. Norton and Co., $26.

Susan murdered her husband, Hal. Well, she didn't stick him with a kitchen knife or back over him with the car, but she blames herself for his death nonetheless. In Lydia Millet's 2011 book, Ghost Lights, Hal discovers Susan's affair with a fantasy-baseball enthusiast. Under the pretext of going to South America to search for Susan's missing boss, T., Hal goes on a journey of self-discovery that results in his grisly death. It isn't until the beginning of Millet's latest, Magnificence, that Susan learns of Hal's fate.

Each book in Millet's concentric trilogy focuses on a different protagonist from the same extended story (T. was the star of 2008's How the Dead Dream). These characters maintain a wobbly orbit around one another, and in the latest volume, Susan's course is violently disrupted. In a strange turn of events, around the time she hears of her husband's stabbing, Susan inherits an enormous Los Angeles estate from a distant relative. It turns out Uncle Albert was a bit of an eccentric—a hunter who lined his walls with taxidermied creatures from around the globe. This mothballed Noah's ark is perhaps not the best place for someone of Susan's fragile state of mind, but her time among the preserved Canis lupus beothucus and dozens of other species provides an intriguing platform for a meditation on life and death.

Magnificence's plot is somehow the least bizarre of the three books, it's also the least coherent, and Millet saves her best descriptive prose for the house itself. Susan's grief and guilt feel real, but the circumstances connecting the three books—T.'s conversion to environmental philanthropy, Hal's deadly South American odyssey—border on the ludicrous. In a less-skilled writer's hands, the book might cross well over the border into train-wreck territory, but in hers it's merely a fair-to-middling installment in a near-magnificent trilogy.