Review: Sandalwood Death by Mo Yan
Complex relationships and the evocation of collapsing morality offset, but don't eliminate, the dry and difficult passages in this Nobel-winner's novel.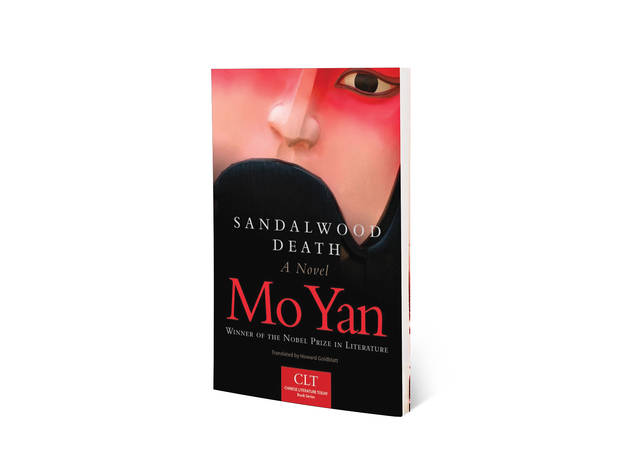 By Mo Yan. University of Oklahoma Press, $25.

The title of this novel, set in Boxer Rebellion–era China, refers to a horrific punishment planned for opera singer turned revolutionary Sun Bing, which is to be carried out by an executioner named Zhao Jia. Familial dramas complicate the matter: Sun Bing's daughter Meiniang is married to Zhao Jia's son, a butcher whose anxieties prompt him to take refuge in mysticism and surreal visions. Meiniang's affair with the area's magistrate, whose rivalry with Sun Bing prompted the artist to embrace revolution, adds another layer of conflict. The central figures slowly close in around one another, their shifting power dynamics echoing the clash between China and Germany that helped bring about the Rebellion. And from Meiniang's opening lines, we know that a violent end is coming to at least one of these characters.

While SandalwoodDeath has moments of absurdism, humor and quiet romance, its true subject is violence and the ways in which it is justified. The complex relationships at the story's heart are compelling in a timeless way, and its evocation of collapsing morality truly impresses. In an afterword, the 2012 Nobel Prize–winning Mo describes the book, originally published in China in 2001, as "a step backwards in my writing career" and expresses concern that Western audiences might not appreciate it. This bit of critic-proofing doesn't hide the story's bumps: Dry historical facts slow the third-person narration in one section and a discourse on opera makes another drag. Though certain passages brilliantly evoke uneasy ethical quandaries, these bright spots can't quite make up for the book's uneven pacing.
Buy Sandalwood Death on Amazon

Get Sandalwood Death on your Kindle