Heads up! We're working hard to be accurate – but these are unusual times, so please always check before heading out.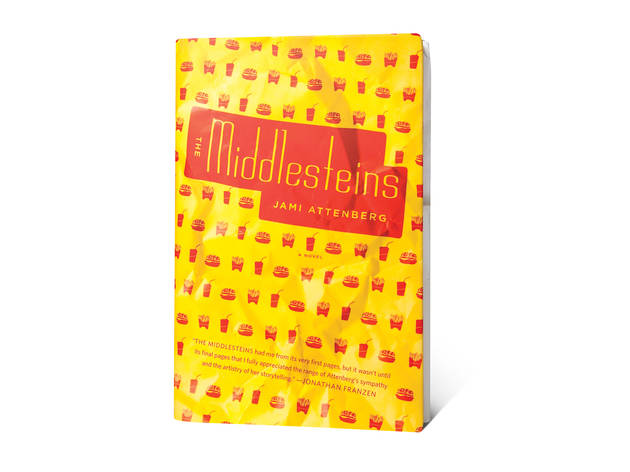 Review: The Middlesteins by Jami Attenberg
Attenberg's compact, emotionally-resonant novel universalizes the singular experience of a modern-day Jewish family
By Jami Attenberg.
Grand Central Publishing, $25.
There is little that's noteworthy about the Middlestein clan—even their surname connotes a certain lack of exceptionalism. The matriarch, Edie, is morbidly obese and nursing an addiction to artery-clogging Chinese food. Her pharmacist husband, Richard, abandons their unfulfilling marriage to seek stimulation in Internet dating. Their kids, Robin and Benny, have their own peculiar problems: alcohol abuse, aging, and an impending twins' b'nai mitzvah on the horizon, requiring extensive lessons in dancing to songs by the Black Eyed Peas. These are unexceptional trials, yes, but it's in juggling the well-worn tropes of the North American dysfunctional family that Attenberg manages to create a small symphony of discontent, perseverance and hope.
The Middlesteins
hits impressive emotional notes similar to those struck by Jonathan Franzen's
The Corrections
or Joshua Ferris's
Then We Came to the End,
but in a much shorter span. And despite the comparatively small stakes of the dramas, we care deeply about these characters. Attenberg takes the singular experience of a modern-day Jewish family on the outskirts of Chicago and universalizes it, turning the everyday material of life—its obstacles, sickness, rotten luck—into a miniature odyssey. "Diabetes (now also on the Things That Suck list) felt biblical," notes granddaughter Emily. "So did baldness." As Edie eats, grows fatter and falls unexpectedly in love again, her saga becomes mythic. Richard, scorned by the children for letting his wife go, finds that "regret can come at any time in your life, when you least expect it." With such faulty, relatable protagonists, Attenberg gives us the essence of family as it really is in the 21st century: bittersweet, never easy, and haunted by the specters of both
So You Think You Can Dance
and inevitable death.
Buy The Middlesteins on Amazon

Get The Middlesteins on your Kindle