Heads up! We're working hard to be accurate – but these are unusual times, so please always check before heading out.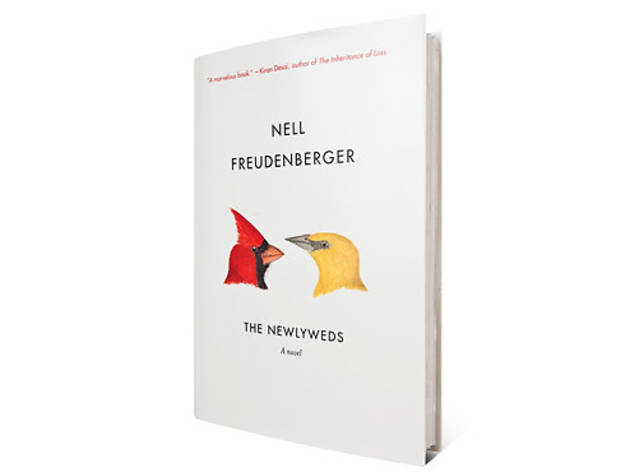 Review: The Newlyweds by Nell Freudenberger
A promising, young novelist delivers two fully realized characters and one idiosyncratic relationship.
By Nell Fruedenberger.
Knopf, $26.
A lonely man in upstate New York decides that American women don't suit him, so he takes to the Internet. Half a world away in Bangladesh, a determined young woman posts an ad on a matchmaking site for Western men and Asian women. They're George and Amina, the titular newlyweds in the second novel from Freudenberger, decorated by The New Yorker and Granta as a promising young fictionnaire. You may think you know how this story goes, but as they say on Facebook, it's complicated. As Amina cautiously shapes a life in her new country of Starbucks and suburbs, she and her spouse stubbornly resist settling into cliché. Freudenberger's central couple are more than well-crafted characters; they shimmer with believability and self-contradicting nuance. George sought a traditional wife—and thinks that he got one—but is generous toward Amina's growth; Amina picks at a new career, education and family role with neither craving for nor condemnation of American excess.
Too bad everyone else isn't so fully realized, not among George's clan in New York and not when the action returns to Bangladesh and Amina's absentminded parents. The story flirts with melodrama when Amina unfolds George's romantic past, and when Amina's relatives busy the plot with a scheme involving theft, American visas and revenge. But Freudenberger's fluid and utterly confident novel is buoyed by the multifaceted Amina, who is neither scheming opportunist nor exploited victim, but a worldly and practical soul who is building a capable, adult version of herself as surely as she's building her marriage. As the tale traces their tumultuous first years together, George and Amina's union is revealed as hardly standard, but at once idiosyncratic and universal.
Buy The Newlyweds on Amazon

Get The Newlyweds on your Kindle