Review: Vanishing Is the Last Art by Josh Davis
This TONY contributor's third novel successfully renders a life lived in the arts yet perched on the brink of disaster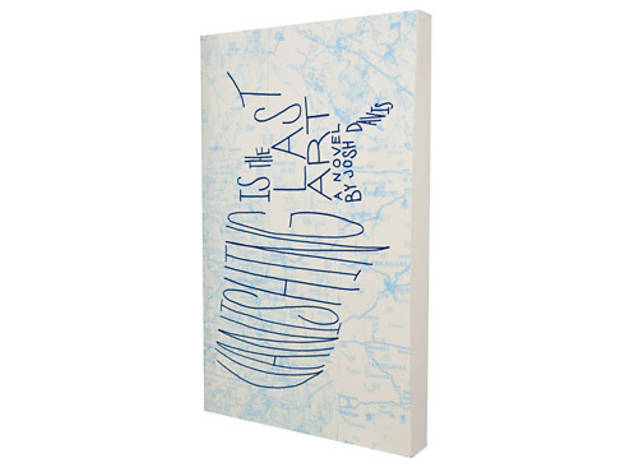 By Josh Davis. Pretend Genius Press, $15.

TONY contributor Josh Davis's third novel follows the travails of Charlie Fell, an aspiring writer in his mid-twenties who makes the rent by selling baseball cards laced with LSD to his friends and neighbors. Over the course of the book's 250 hallucinatory pages, a carousel of antics brings about towering highs and crushing lows for the protagonist.

The narrative thrust of Vanishing Is the Last Art is not so much a story per se but a series of hilarious and harrowing escapades that, taken together, comprise a tableaux of a charming yet troubled young man teetering on the precipice between the promise of greater things and total immolation. Charlie's daily life is one of drug-fueled house parties and small college-town ennui—his romantic relationships and friendships are tenuous and fleeting, and his creative ambitions are often eclipsed by the indignities of the modern publishing industry. But the greatest conflict here is that which Charlie has with himself.

Davis's prose is gauzy and highly descriptive. He persuasively depicts Charlie's existence as a confusing maze of self-doubt, druggy revelations, and Prufrockian longing and frustration. The book's many episodes are drawn in painstaking detail, a practice that pulls the readers into any given moment while causing them to lose track of the larger picture. On balance, however, Davis successfully renders a compelling portrait of a life lived in the arts but perched on the brink of the gutter.

Buy Vanishing Is the Last Art on Amazon

Get Vanishing Is the Last Art on your Kindle