Heads up! We're working hard to be accurate – but these are unusual times, so please always check before heading out.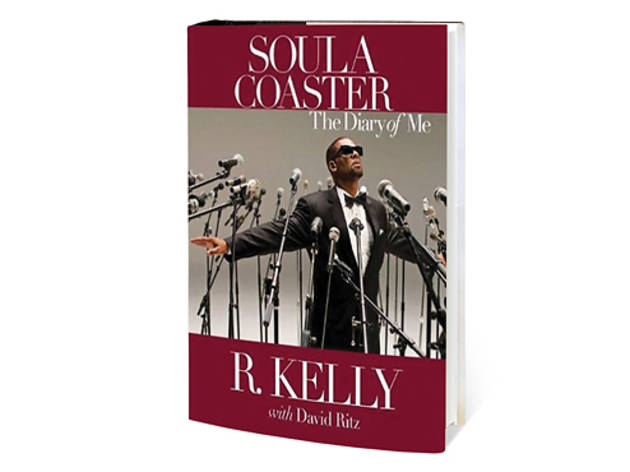 Review: Soulacoaster: The Story of Me by R. Kelly
Freaky though the R&B giant's life may be thus far, Kells's memoir leaves us wanting more.
By R. Kelly. Smileybooks, $30.

Few contemporary pop stars baffle music critics and cultural commentators as thoroughly as R. Kelly, whose weird and wonderful reign in R&B now spans the better part of two decades. How can the man who penned "I Believe I Can Fly" also produce lyrics such as "Girl, I got you so wet, it's like a rain forest / Like Jurassic Park, except I'm your sex-a-saurus"

At the very least, the singer's much-delayed, at times perfunctory, memoir should lay this tired line of questioning to rest. On one page, he's waxing nostalgic about hiding behind a drum kit to watch his mother belt out "Midnight Train to Georgia" in a nightclub on Chicago's South Side. On the next, he's riddled with shame after being forced to take Polaroids of an older couple having sex in his house. You don't need a psych degree to see how these experiences could inspire both the old-school soul of "Love Letter" and the bizarro profligacy of "Feelin' on Your Booty."

The stranger-than-fiction quality of Kelly's childhood continues into his early singing career, but the book begins to lose steam shortly thereafter. Some anecdotes—e.g., Biggie being moved to tears as Kells composes "I Believe I Can Fly" in a hotel lobby— are too good to fail, but other sections suffer from wooden storytelling, not to mention egregious omissions—fans searching for details on his controversial relationship with Aaliyah should stick to dark corners of the Internet. Perhaps there's another, juicier volume to come. In between the forthcoming Black Panties and the next cycle of "Trapped in the Closet," we wouldn't be surprised if he knocked one out for the hell of it.

R. Kelly reads at Barnes & Noble Tribeca Fri 10.
Buy Soulacoaster: The Diary of Me on Amazon

Get Soulacoaster: The Diary of Me on your Kindle