Heads up! We're working hard to be accurate – but these are unusual times, so please always check before heading out.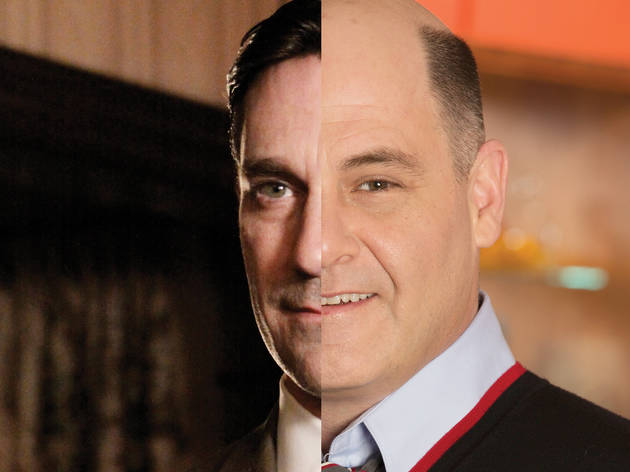 Difficult Men
A new title measures a new pantheon of TV characters against the dominating showrunners who created them
It takes a certain kind of tenacious, Type A personality to be a TV showrunner—or, for that matter, to be the (anti)hero of a game-changing series headed up by said prickly creative mind. In Difficult Men, author (and former TONY staffer) Brett Martin charts our ongoing golden age of TV drama via the best of the boob tube's badly behaving protagonists, as well as the men who gave birth to them. Here's a quick DM primer.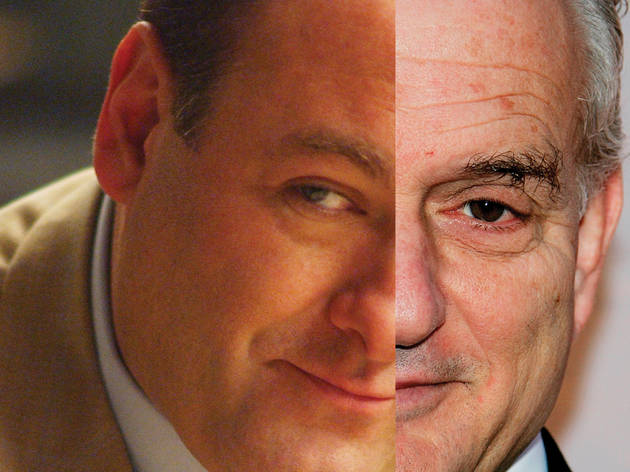 Photographs: Barry Wetcher / HBO; Evan Agostini
Antihero: Tony Soprano
The renaissance started with this neurotic mob boss, a family man plagued by literal life-or-death oedipal issues, unchecked appetites and the perpetual sensation that he "came in at the end" of the good ol' days. Martin's kickoff anecdote about the show's sensitive star disappearing for a few days now takes on an extra level of poignancy; RIP, James Gandolfini.

Creator: David Chase
Thanks to a perfect storm of circumstances, this Rockford Files writer and self-proclaimed TV hater would end up revolutionizing the medium. Chase could be just as moody and mercurial as his small-screen avatar, with Martin relating a story about the showrunner saying he'd never feel alive unless he killed a man with his bare hands. Gulp.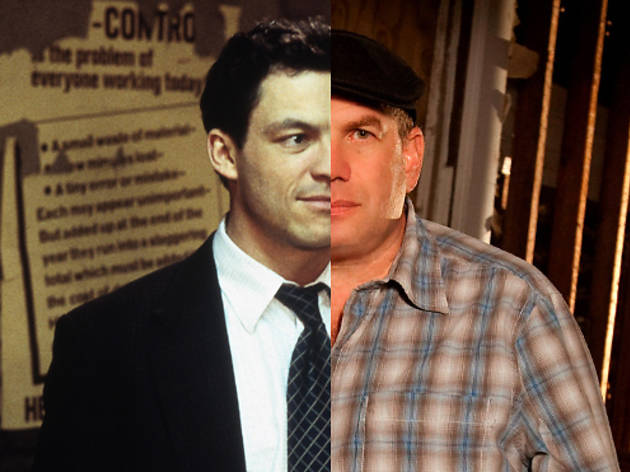 Photograph: David Lee/HBO; Paul Schiraldi/HBO
Antihero: Jimmy McNulty
The closest thing this five-season portrait of a modern city had to a lead character was Dominic West's self-destructive police detective. Pick any random episode and down a shot every time the Irish-American cop disobeys a direct order or alienates his friends; you'll be as drunk as this boozing skirt-chaser by the end credits.

Creator: David Simon
Simon may not have been as big a mess as the show's No. 1 precinct fuckup, but this former journalist for the Baltimore Sun could be just as righteous and determined to get his way by any means necessary. He comes across in the book as a man who takes pleasure in arguing—about a script, the show's direction or even what to have for lunch.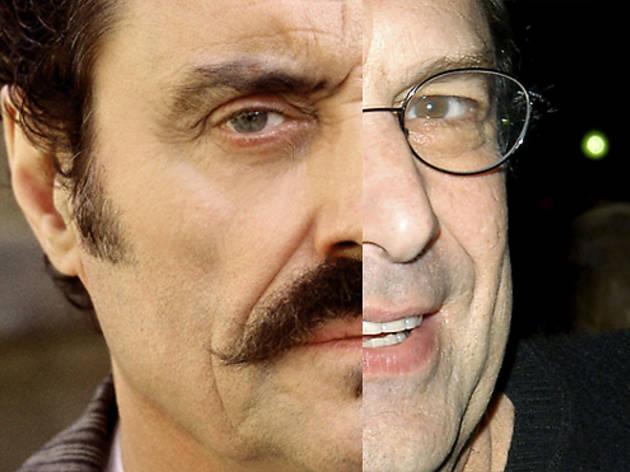 Photograph: Everett Collection/Rex USA; Stephen Shugerman/iStockphoto
Antihero: Al Swearengen
Martin's description of this riotous Western's central figure is dead-on: "the greedy, profane, grasping, murderous all but prehistoric proprietor or the Gem saloon and whorehouse… the most 'anti' of HBO's antiheroes." Ian MacShane's performance adds a courtly ferocity to that toxic recipe as well; this verbose frontier reptile could only have sprung from the mind of…

Creator: David Milch
…someone who truly understood the power and poetry in using the word cocksucker. A legend in TV circles thanks to his runs on Hill Street Blues and NYPD Blue, Milch poured his hard-living experience and literary chops into an exploration of an outlaw-and-order society. The author recounts how Milch pitched Deadwood as a show about ancient Rome; when told of a similar project, he simply relocated the idea to the Wild West.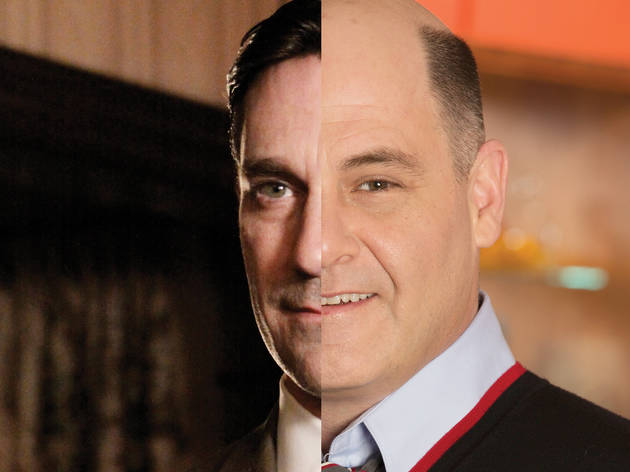 Photographs: Carin Baer / AMC; Michael Yarish / AMC
Antihero: Don Draper
Sure, the man looks dashing in his suit and tie, a cigarette in one hand and a highball in the other. But make no mistake: The resident genius of this show's '60s ad agency hides several lifetimes of dysfunction beneath his smooth surface. Not even handsomest-actor-ever Jon Hamm can keep folks from cringing whenever this serial adulterer and alcoholic goes to the dark side.

Creator: Matthew Weiner
Having done time in the Sopranos writing room, Weiner understands what it takes to make good TV—namely, working in the service of a single visionary. And Weiner never hesitates to remind folks of his place in the great-showrunners lineage, whether it's the network suits who said no to him ages ago or underlings who gripe about sharing a script's credit with him. His talent is surpassed only by his ego—sound familiar?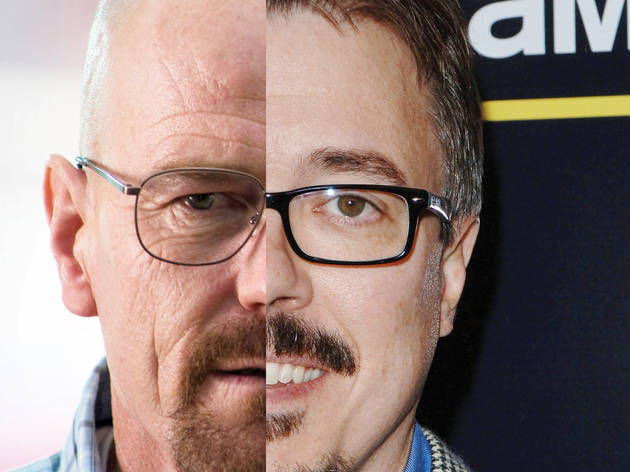 Photograph: AMC; Craig Barritt/Wireimage
Antihero: Walter White
Handed what seemed to be a death sentence—a late-stage cancer diagnosis—this mild-mannered high-school chemistry teacher was just doing what he had to in order to make sure his family was financially taken care of. That Walter White has gone from rinky-dink meth cook to being "the one who knocks" in record time attests to an alpha-beast that was lurking within him all along. Viva Bryan Cranston!

Creator: Vince Gilligan
Unlike the other artists featured in the book, this former writer on The X-Files comes off as well-adjusted and fairly amiable—making it that much more shocking that the soft-spoken Texan dreamed up a disturbing show about "Mr. Chips turning into Scarface." Gilligan had clearly envisioned White turning into a megalomaniacal, near-malevolent embodiment of the American Dream from the get-go.

Brett Martin talks about Difficult Men at BookCourt Mon 15 and at 92YTribeca Tue 16.