Heads up! We're working hard to be accurate – but these are unusual times, so please always check before heading out.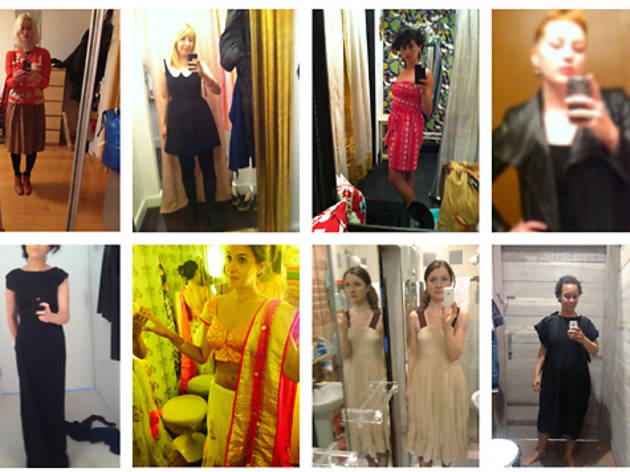 The Women in Clothes book is your new style encyclopedia
This one-of-a-kind, hybrid book will change the way you think about your clothes—and everyone else's
Our digital age makes artistic collaboration easier than ever-and Women in Clothes is one of the great outcomes. Authors Sheila Heti, Heidi Julavits and Leanne Shapton conceptualized the book as an exploration of style and, through the Internet, invited others to participate; a total of 639 women contributed essays, poems and images and responded to a survey about their wardrobes.

The final product is a true tome of culture and sociology that attempts to unravel the complexity of garment choices, what emotions result from those decisions and, yes, the allure of the selfie. Let us break down why the project so unique:
There are famous ones, of course (Lena Dunham, Tavi Gevinson, Molly Ringwald), but what makes the collection so valuable are all the contributors who aren't: From a radiation therapist in Australia to a 5-year-old in Los Angeles.
Between essays and interviews, the editors peppered the book with thematically-grouped survey responses. focusing on subjects such as "Women Looking at Women" and "Breasts," these short, personal insights illustrate the intricate ties between what we wear and how we feel.
These are not fashion magazine images. More than 50 photographic "collections" give us an intimate view of the items others obsess over: one woman's 16 unworn necklaces, another's 13 navy blazers. In another section, "Mothers as Others," contributors address photos of their mothers (before they were mothers), touching on ageless topics like the subjectivity of beauty, physical dissatisfaction and everyone's quest for happiness.
It appears throughout the book, ranging from the logical ("No synthetics. They are treacherous.") to the slightly offbeat ("My Mother told me to stay away from plaids based in white.") to the utterly personal ("If the outfit's not working, add an apron.").
We want the people at our event to have an experience similar to the one we had editing the book," Julavits says. "To use clothing to communicate and connect with other women but not in the usual consumerist way." To that end, the event will feature not only the usual reading but a clothing swap. To participate, bring a maximum of five pieces from your own wardrobe.
Attend the event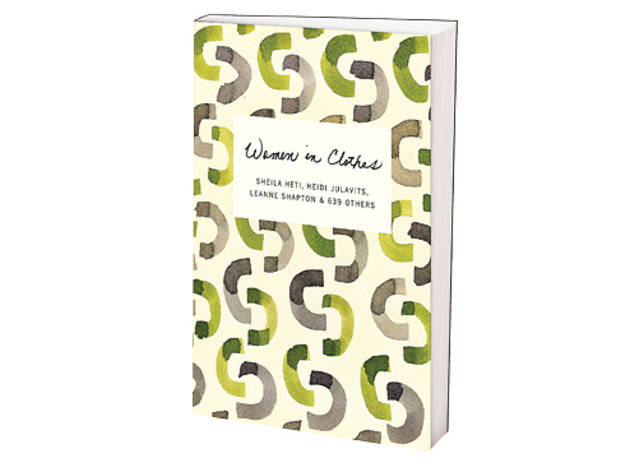 Editors Sheila Heti, Heidi Julavits and Leanne Shapton celebrate the release of their one-of-a-kind book: an assemblage of interviews, photographs, essays and more that explore how women relate to what they wear. Bring up to five items from your own wardrobe for the clothing swap.