Heads up! We're working hard to be accurate – but these are unusual times, so please always check before heading out.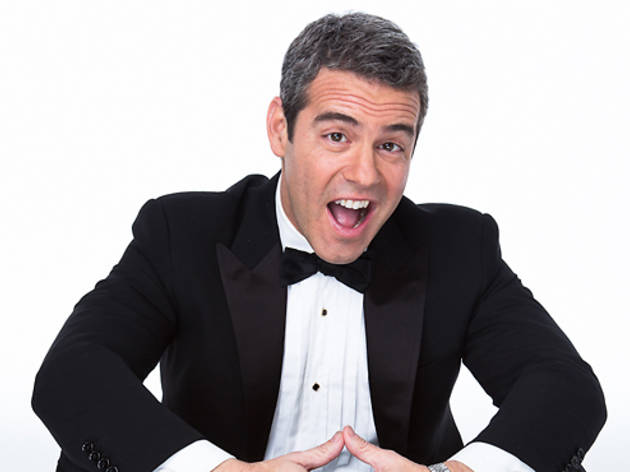 1/5
Photograph: Frank Veronsky
Andy Cohen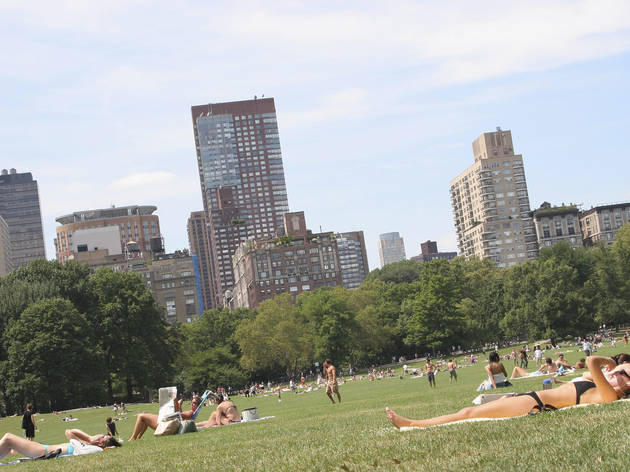 2/5
Photograph: Alys Tomlinson
Central Park, Sheep Meadow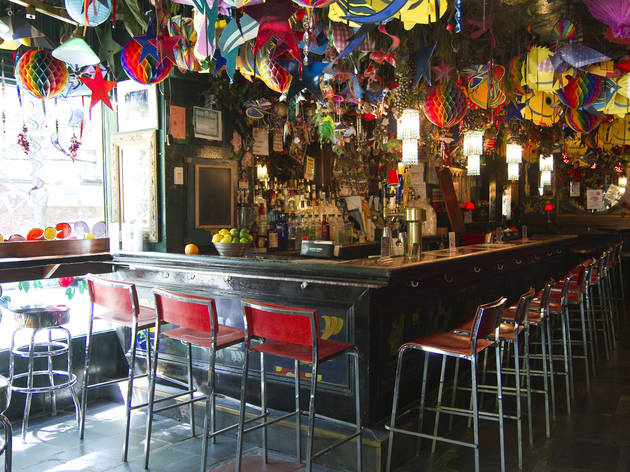 3/5
Photograph: Lindsay Maclean Tayl
Cubbyhole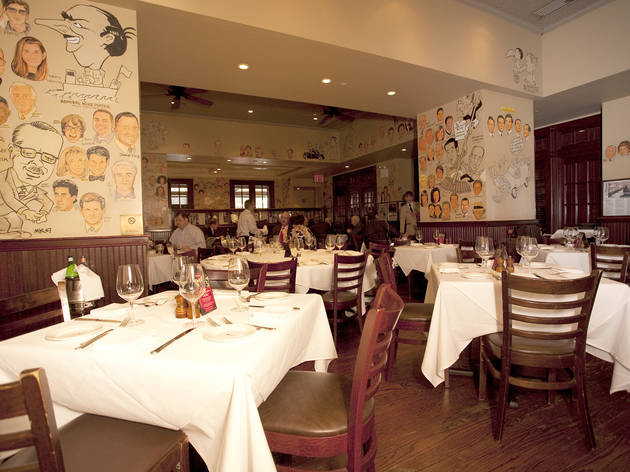 4/5
Photograph: Jessica Lin
Palm Restaurant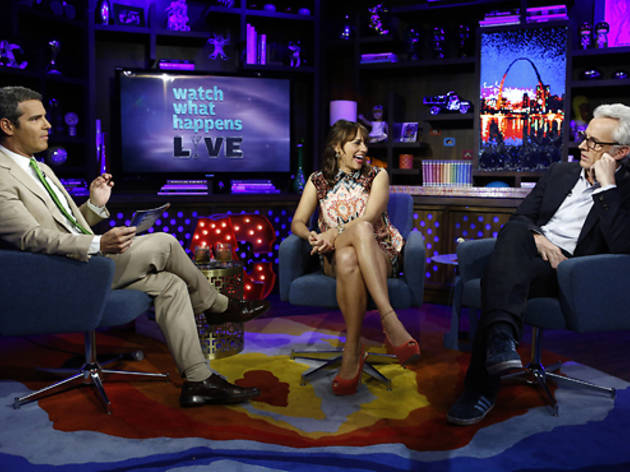 5/5
Photograph: Courtesy Bravo
WATCH WHAT HAPPENS LIVE – Pictured: (l-r) Andy Cohen, Rashida Jones, John Slattery
Why I love NYC: Andy Cohen
The Bravo impresario shares his favorite haunts around town.
For a decade, Andy Cohen has rubbed elbows with boldfaced names behind the scenes as an executive at CBS and Bravo, where he served as executive producer for Top Chef and The Real Housewives. These days, he pals around with celebs both off and on the air as Bravo's executive vice president of development and talent, and the host of after-hours talk show Watch What Happens Live (Sun–Thu 11pm). On Tuesday 8, he celebrates the release of his memoir, Most Talkative: Stories from the Front Lines of Pop Culture (Henry Holt, $25), by telling a few name-dropping anecdotes at 92YTribeca. We checked in with the St. Louis native and current West Village resident to get the rundown of his favorite spots in New York from the past and present.
1 Central Park, Sheep Meadow
"[In the '90s,] I used to lay out with my friends in our underwear, which seems so gross now. We'd just spend all day there, and to me, there was nowhere else I wanted to be. Near the end of the day, when the tanning period was over, I would make my way over to that roller-skating circle [near Bethesda Fountain], and I would strap on my blades and boogie. I loved it. I just thought it was the greatest, most communal place." Enter at Central Park West and 66th St (centralparknyc.org)
2 Cubbyhole
"Way before the Meatpacking District was homogenized, Florent was the place I used to go late at night. I lived a block away, and the energy of that place was so unparalleled. There's still no place like it right now. The Cubbyhole is a lesbian bar in the West Village, and it's my go-to place for drinks after Watch What Happens Live. It's not only in my neighborhood, [but] you can also bring everybody there, because everybody wants to go to a lesbian bar. Straight guys want to, straight girls want to, gay guys are great with it. You can check every box, and it's just always fun in there. It's fiesta central in a neighborhood bar." 281 W 12th St at W 4th St (212-243-9041, cubbyholebar.com)
3 Palm Restaurant
"[The Palm] opened when we were launching [CBS's] The Early Show with Bryant Gumbel, and there was a period of time when I took every publicist known to man there to get them to book their people on CBS. It's just been my go-to lunch place with everyone from a [Real] Housewife to Hoda Kotb to my family. It's a great post-theater place. I've had a lot of birthdays there. It just always feels like a special occasion." 250 W 50th St at Eighth Ave (212-333-7256, thepalm.com)
4 The Bravo Clubhouse
"This studio feels like a second home to me. It's this small place but is chock-full to the rafters of my own memorabilia—it feels like my own man cave that I share with people five nights a week. We occasionally wind up having little Clubhouse parties after the show's over, because there's a bar in the studio. Last night, Rachel Maddow was on the show, and we had such a good time that she hung out for a long time after with Jeff Lewis and Jenni Pulos from Flipping Out. And John Hodgman was there; it was just a fun, random group. It has great energy; it's my own little slice of heaven in New York that I invite people to every night."
5 Santa Fe
"When I was a sophomore at Boston University, I flew to New York for a day. It was my second time in New York, and I had secured an interview with Susan Lucci for my college newspaper. I kind of half-lied to get the interview because I hadn't really secured the article in the BU paper. But I wrote a very emphatic letter to [her]—I was a huge fan—and she took me to lunch at Santa Fe. It was the greatest lunch of my life. My book opens with the story of my lunch with Susan Lucci at Santa Fe, and I love that it's still there." 73 W 71st St at Columbus Ave (212-724-0822, santafe71.com)
SEE WHAT HAPPENS! "Bravo! An Evening with Andy Cohen: Stories from the Front Lines of Pop Culture," 92YTribeca, 200 Hudson St at Canal St (212-601-1000, 92ytribeca.org). Tue 8 at 7pm; sold out, simulcast $25 (includes free copy of Most Talkative: Stories from the Front Lines of Pop Culture).
Related
Tour the Bravo Clubhouse with Andy Cohen
"
The Best New York City tourist attractions that locals love