After-dark inquiry: DJ Jess
The Trash! man talks turkey to TONY.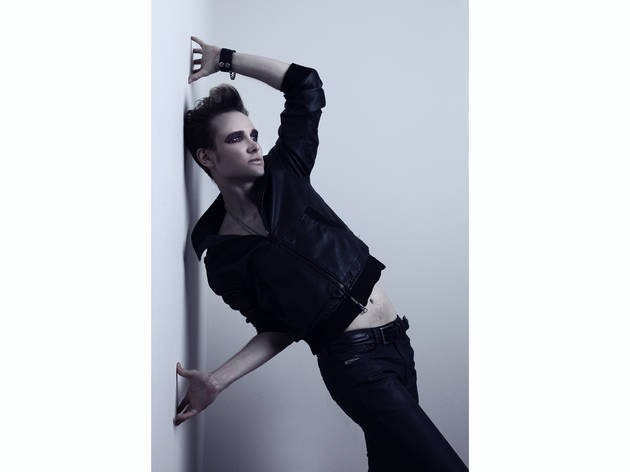 The Trash! shindig, one of the city's longest-running weekly affairs—and one of its raunchiest—recently celebrated its tenth anniversary. The inimitable DJ Jess has been at the helm for the affair's entire run.
What's the secret to keeping a party fresh for such a long time?
The spirit of Trash! lies in its warm-hearted embrace of debauchery, exhibitionism—and very excellent taste in music. When the party first began in 2002, it was the first club night to really smash all genres together, where you would hear the Smiths alongside Michael Jackson alongside the Strokes alongside Donna Summer. Tack on new-wave nymphomaniacs, rock & roll ravers, drunk drag queens and burlesque bombshells in their undies, and you've got a celebratory disco experience where no one has to sacrifice their musical standards, and everyone gets laid on the dance floor.
Other than "excellent taste," how would you describe your deejaying philosophy?
What I do is connect the dots between the old and the new. A Trash! party flows from electro to '80s to dubstep to rock—melody reigns over genre, and sincerity over novelty. With the recent wave of mash-ups I've been releasing on my website [djjessnyc.com], you can hear where the Clash meets Alesso, the Rolling Stones meet Sidney Samson, or Morrissey meets Swedish House Mafia.
Did you always dream of having a nightlife impresario's lifestyle, as opposed to holding down a nine-to-five job?
I was a punk vagabond when I first hopped off the train in NYC, and immediately was seduced by the ghosts and hookers of the East Village. Granted, Coney Island High is now a Thai restaurant, the drug rehab center is now a Supercuts, and where there were once seven record stores to shoplift from, there is now only Sounds. But still, the chi of the romantically insane runs strong in those gutters. I can still hear the disco drums of Andy Warhol's Electric Circus. I share egg creams from Gem Spa with Patti Smith and Robert Mapplethorpe. I swoon at the siren sounds of Klaus Nomi and Debbie Harry singing from their ratty apartment windows. I'm not a DJ; I'm not a club promoter or producer; I'm simply another troubled youth, kidnapped and seduced into the open arms and legs of Manhattan. One day I was unemployed and living on couches, and the next I was being paid to play my favorite records. It's bizarre and unorthodox, but there are others like me, and I dance with them every Friday night.
Are there any eras from NYC's past that give you inspiration? The electroclash days, the club-kid era or anything like that?
The past will always be a part of you no matter how much therapy you pay for, but I've never been so excited about the future as I am now. Kooky kids are whipping up outlandish outfits that look phenomenal, but can barely fit through a door. Clever college freshman are turning out electro-pop gems on tiny laptops with booming bass riffs. I don't look behind me for inspiration so much as I look to the dance floor in front of me. I find that the next wave of club kids is always well-dressed, always inquisitive—and always very, very sexy.
You've been spinning at the burlesque party Shaken & Stirred for years, and you seem to have a certain affinity for burlesque artists and go-go boys and girls. Trash! itself is known for being a touch on the lascivious side. As the city becomes more and more staid, do you feel you have a certain duty to remind people that sexiness is a big part of the nightlife scene?
I truly forget sometimes how inhibited the rest of the planet is, as Trash! is surrounded by so much flesh and fanaticism. I believe people are sexual, sans prefix. Forget hetero or homo or bi—people are simply sexual, and that is all. Trash! is a party where everyone and anyone can shake off the shackles of their cubicles, paint some glitter on their faces and throw their underwear into the rafters—all to a wild, piercing, throbbing, heaving disco beat! What do you picture yourself doing ten years from now? Who do I picture myself doing ten years from now? Hopefully some performance art genius such as Stormy Leather or the like. Wait—"who" or "what?" I think I got the question wrong.
Trash! takes place every Friday in the Studio at Webster Hall.