DJ mix: Chrissy Murderbot
Party down with the Windy City phenom.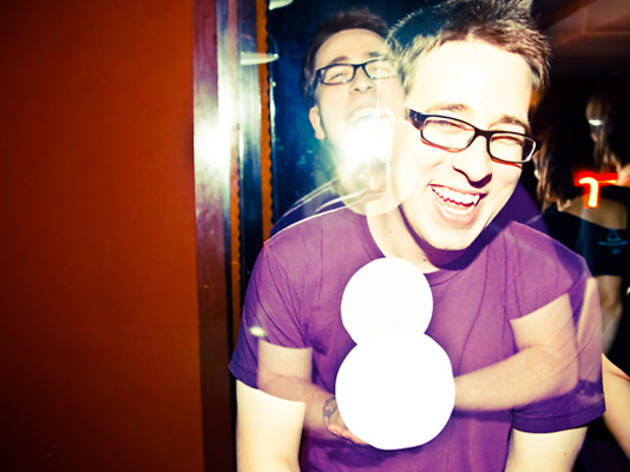 Why, exactly, is Chicago's Chrissy Murderbot called Chrissy Murderbot? He doesn't come off as an automaton with a craving for blood and gore; instead, he seems like a pretty nice guy. Maybe the "murder" part of the sobriquet comes from his music, as it's of the sort that will absolutely slay a dance floor. And sonically speaking, the man is a ravetastic party machine—so there the "bot" half of the equation. But he doesn't rely on any one methodology to inflict his damage: "I've been playing juke and footwork, but also booty bass, postdubstep and even a lot of house," he recently told our comrades at Time Out Chicago. "I've been all over the place." Where he will be on Thursday, May 19, is right here in NYC, celebrating the release of his new LP, Women's Studies, with a set at the Lower East Side's Tammany Hall. Just in time, the man himself has sent us an exclusive, superfun mix, kicking off with the juked-up rhythms of Juketastrafe's "Get Freaky" and ending with the funky boom of Chub Rock's "I'm Too Much," with a little break for Dionne Warwick's "Deja Vu" about halfway through.
RECOMMENDED: More DJ mixes from the world's top spinners
Chrissy Murderbot's Time Out NY exclusive mix byTimeOutNewYork
Chrissy Murderbot plays Tammany Hall on Thursday, May 19.