DJ mix: Joey Negro
Get ready for a boogie wonderland when Dave "Joey Negro" Lee hits the decks at the Razor-N-Tape throwdown.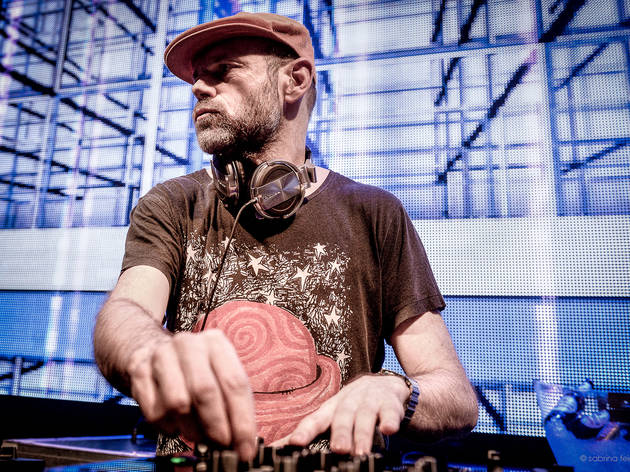 London's disco-loving Dave Lee is a man of many monikers: there's his main nom de musiqueJoey Negro, of course, but there's also Jakatta, Doug Willis, Raven Maize, Agora, Akabu, Plastic Ian and probably about 30 more that we can't think of right now. He has almost as many talents: He's a musicologist, assembling compilations covering the worlds of go-go, garage, No Wave-tinged dance sounds, electrofunk and more; he's the brains behind the hot-to-trot Sunburst Band; he's a supremely adept (not to mention prolific) producer and remixer; and he runs the venerable Z Records, among about a million other things. Oh, he's an absolutely brilliant DJ as well—and he'll be playing one of his infrequent Gotham sets on Friday, April 4, when he joins Brooklyn's own JKriv and Aaron Dae at Le Bain for the Razor-N-Tape soiree. To get the party started early, hit the play button on this exquisite mix of house, boogie and disco, recorded live at Sydney, Australia's Goldfish.
Razor-N-Tape Night with Joey Negro is at Le Bain Friday, April 4.
Follow Bruce Tantum on Twitter: @BruceTantum