DJ mix: Nicole Moudaber
The queen of techno, Nicole Moudaber, rings in the new year with a set of steely beats.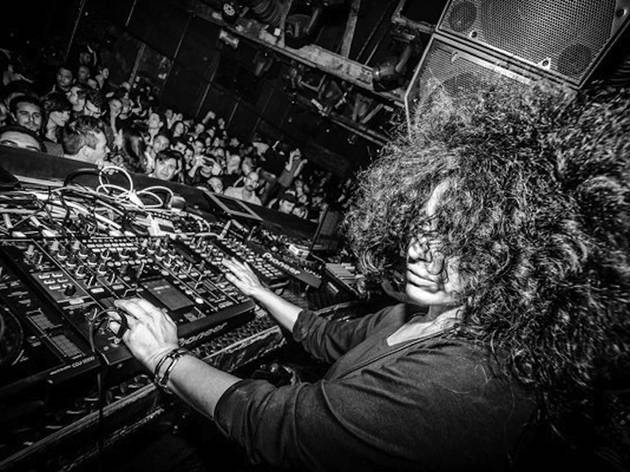 Yes, we all know that New Year's Eve is for amateurs—though we also all know that, truth be told, we'll succumb to temptation and find ourselves in full party-time mode on the dreaded night. But perhaps it might be a good idea to delay your celebrations till after 4am, when most of the city's lightweights will already be out of the clubs, passed out on their bathroom floors in a puddle of their own vomit. (Oh wait…that was us.) Anyway, a dose of driving, machine-tooled, tribal-tinged techno might be a good way to start off 2014—in which case, Nicole "The Queen of Techno" Moudaber, who'll be in the booth at Pacha starting early on January 1 (with Tom Peters opening) might be the way to go. In case you need some convincing, check this set of jacking body music from the Drumcode artist herself, recorded live at a recent gig in Mexico and originally aired on Chris Liebing's CLR podcast.
New Year's Day with Nicole Moudaber + Tom Peters is at Pacha.
Follow Bruce Tantum on Twitter: @BruceTantum
1. Alan Fitzpatrick: "Lexicon" (Drumcode)
2. Joseph Capriati: "Awake" (Drumcode)
3. Nicole Moudaber: the whipping I'm dishing' (gary beck remix) - MOOD exclusive
4. Richie G: "This Again" (MOOD promo)
5. Jewel Kid: "Rodent Outbreak" (Waveform)
6. Nicole Moudaber: "One Day Later" (exclusive)
7. Adam Beyer & Ida Engberg: "Unanswered Question" (Drumcode)
8. Electric Rescue: "Disconnect"
9. Nicole Moudaber: "Parts Unknown" (exclusive)
10. Nicole Moudaber feat. Skin: "Organic Love" (exclusive)
11. Carlo Lio & the Junkies: "Bluprint" (MOOD promo)